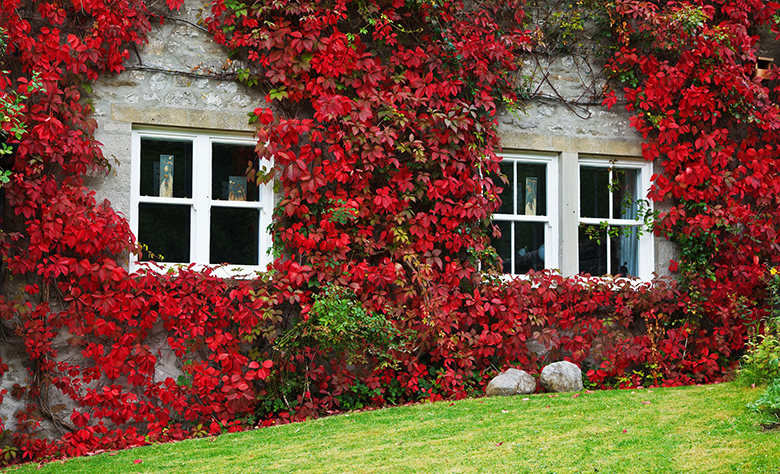 Popular real estate TV shows have created the idea that houses have to be in a perfect location, upgraded inside and out, with all new stainless steel appliances and priced just right. Not only that, but most home buyers appearing on TV come off as picky, always on the look-out for a flaw and driving their real estate agents crazy with demands. Hard times to try selling your rundown house for a profit, isn't it? Not if you're willing to adjust your strategy and follow our advice. You might be in for a big surprise!
Work on your curb appeal
Just like an image being worth a thousand words, a house's curb appeal does the talking when it comes to a sale. Never mind location, we'll get to it later. Imagine yourself being the buyer, go outside and take a long, hard look at your house. How is it when compared to the others in the neighborhood? On a scale of 1 to 10, is it close to the top or more to the bottom? If it's just neglected but not beyond repair, we might still have a chance to improve the overall appearance of the house and draw potential buyers in. No matter the reason why the house has fallen into disarray, you can still clean the outside, straighten the fence and mow the lawn. Make sure your driveway is free of any dead leaves or dirt and the walls are clean, too. If you don't afford a fresh coat of paint – which is a very good investment, by the way – you can still brush away spider webs and any sign of decay. Plant some colorful flowers and understand that a rundown house doesn't sell for a profit if you're not willing to invest at least some elbow grease into it.
Prep your house for a bigger profit
Another common myth is that doing a complete remodel of the house and buying expensive appliances before listing will secure a bigger profit and make buyers flock in. In the case of a complete rundown house, it might be a good idea to do a make-over, but we're here to make the best of what we got, not to push you into bankruptcy. So, before you go into a seller's frenzy a start ripping carpets off, take a look at your competition or ask your Realtor to give you a list of upgrades the other houses have and you don't. Can you get closer to them with a minimum investments? Then replacing your shower or changing the front-door might be a good idea.
How about hiring a home inspector?
He will tell you exactly what your home's major problems are, like faulty electrical system, leaking roof or damaged foundation. Tackling at least some of them will go a long way in your buyer's eyes while investing in new kitchen cabinets or appliances when you have water running down your walls seems a bit naïve. Also, a major upgrade in this case would be to simply declutter your house. Get rid of everything in poor condition, do a thorough clean-up and depersonalize as much as possible. You're still trying to sell a rundown house, but transforming it into a blank canvas will help potential buyers see what they'll have to deal with, what the biggest challenges will be and how that might work for them.
Can you improve the location?
Of course location matters, especially in a buyers' market. If you're dealing with a rundown house that's in a bad location too, you really have a tough road ahead and will have to compromise a lot. Before you get too pessimistic though, there's one important thing you have to know: location is subjective. What some buyers might see as a deal breaker, others might find interesting and challenging. Living across a cemetery sounds a bit daunting, I give you that, but cemeteries are very quiet and usually full of greenery.
How about busy streets? Most families avoid them, but you can argue that a house in such a location is safer than one in a remote place. Breaking-ins don't happen very often on a busy street, with eyes everywhere. Near-by schools may be seen as an advantage for a family with young kids, no matter the added noise. After all, school hours are during the day, not in the middle of the night. What about railroads, highways or shopping malls that weren't there when you first bought the house? Well, price cures every problem. If you manage to make some minor upgrades and improve the curb appeal of your house prior to the sale, then pricing it right for the location will get you that sought-after buyer and a small profit. You can't improve a location, but you can learn how to advertise it better.
Wait until the time is right
Winter is never a good season for real estate, let alone for trying to list a shabby house. If you made up your mind and decided to sell, it might be a good idea to wait until spring or early summer. Days will be longer and sunnier, not to mention that a lush garden (with a drastically improved curb appeal) can mesmerize potential buyers and hide some of the house's flaws. Buyers reactivate themselves before the summer break and begin searching for homes online and offline, too. Not to mention that you can use these couple of months until spring to improve your house's condition. Maybe things are not that bad and you don't really have a disaster on your hands.

Choose the best listing price
Your real estate agent will help you set a realistic price and get the house quickly sold. Letting a rundown house stale on the market isn't a very good idea. Too many weeks with no offers might drive away even the most courageous clients and destroy any possibility to making a profit. So, don't price your property too low or you'll end up losing money, but don't start with a high listing price either if you are keen on moving on. Review all houses for sale in your neighborhood, see their condition, and analyze your chances on the market before setting a price.
Having to sell a rundown house is not an easy task, but it all depends on your strategy. It's best to improve your chances by doing a serious clean-up inside and out, and tackling major structural problems before listing the house. Set the right price for the location, hire a real estate agent and aim for a good sale, if not for a small profit.
Julia E. Miller
Julia is passionate about bringing big ideas to life and crafting storylines that connect people on a profound level. She has a strong conceptual and strategic thinking, integrating different disciplines across real estate photography, advertising, technology and experiential marketing. In the last seven years, she worked full-time and freelance for a variety of award-winning weekly and monthly publications.
Related posts