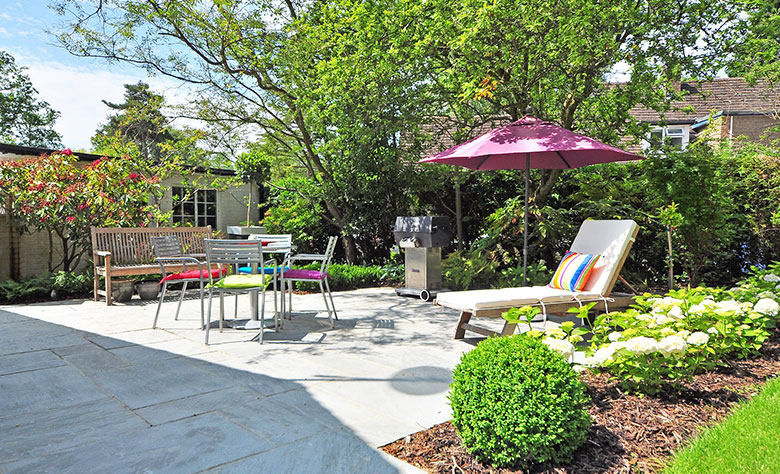 Backyard Landscaping Ideas on a Budget
Diana Smith, 6 years ago
2
4 min

read
1320
Believe it or not, a beautiful and functional backyard can increase a property's value by more than 20 percent.
But even though the exterior of your home takes a lot of time and money to maintain, you can still turn your backyard into a gorgeous, eye-catching heaven. Without having to sell both your left kidney and right lung.
Lighten the mood
With just a couple of string lights and an extension cord, you can do wonders for your back yard's overall atmosphere. Even though there are plenty of higher-end options that will enhance that relaxing, intimate atmosphere, those simple, single-color Christmas string lights will do the job correctly. Preferably, yellow or white.
Shopping list
When shopping for string lights, make sure they are intended for outdoor use. You can find them at home improvement stores. Better yet, wait until after the holidays so that you can get them at a discount.
Other things you'll need are:
nails
adhesive hooks
a staple gun to install your lights along your covered patio's beams, between light poles, trees or other tall objects
Another option is to go with solar-powered landscape lighting. It requires no electricity, so you won't have to run power lines and will be able to place them anywhere you want. That includes the borders of flowerbeds, along walkways, or even as accent lighting.
Solar-powered lights make a great option for any budget! There are both high-end options at home improvement stores, and cheaper choices at dollar and discount stores that work almost the same.
Firepit
If you are up-to-date on the latest landscaping trends, you've probably noticed the increased popularity of fire pits. They are now becoming must-have features for yards and patios and the variety of different options is continuously expanding. And beautiful fire feature will instantly transform a boring backyard into a warm and welcoming oasis you will enjoy.
Alternative solutions
If you are interested in including a fire pit to your landscaping, but currently you are not in a position to spend a significant amount of money, you can meet your needs with a DIY or portable fire pit.
When it comes to portable fire pits, they are often the cheapest option. You can find one at almost any home store for less than $200 – some lower-end options will even sell it for as little as $50.
Also, there are many fire bowl options for your pillars or table that will add some spark to your backyard for even less money.
However, even though portable fire pits are a much more straightforward and cost-effective solution, built-in fire pits are only more attractive and will add so much more to your home's appeal.
If you consider yourself handy, note that you can build your fire pit with a wide variety of low-cost materials. Concrete, river rocks, sand, and mortar or paving stones are just a few options.
Seating area
A comfortable seating area is the foundation of every outdoor living area. It's a must-have feature if you want your backyard to have a usable space where you and your family can relax together after a long day. Or have fun get-togethers with your friends.
Equip your backyard or patio with comfy and durable furniture such as outdoor sofas, chairs and cocktail tables to create a welcoming area for everyone. Don't forget that you can find great deals on outdoor furniture, rugs, and cushions at the end of the season, .
Finally, incorporate one of those cool shade structures to make sure your seating area is pleasant during the entire day.
Low-cost features
If you currently cannot afford a total overhaul of your backyard, consider adding a couple of low-cost, functional features.
One option is to add a horseshoe pit for use during social gatherings or family fun. The installation can either include professionals, precise measurements, paving stone backdrops and artificial grass, or it can be a fun DIY project.
With just a little bit of inspiration, you can turn your backyard into a fun and relaxing oasis both you and your family will enjoy.
Diana Smith
Diana Smith is a full time mom of two beautiful girls simply in love with interior design and DIY projects. In her free time she enjoys exercising and preparing healthy meals for her family.
Related posts