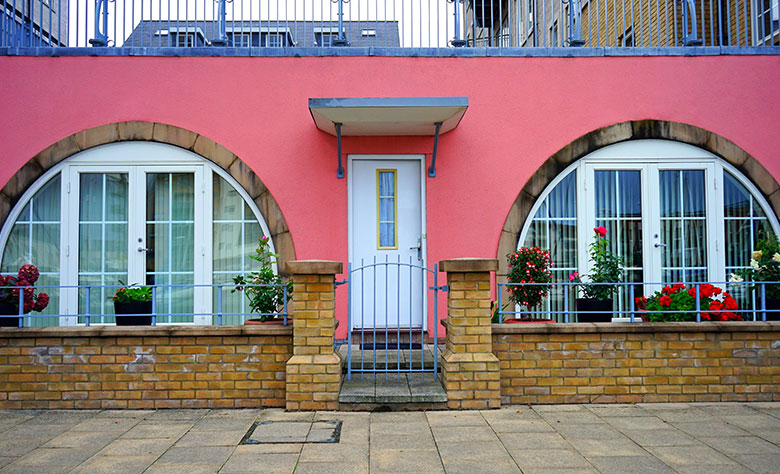 Tips for Choosing the Right Commercial Store Front Doors
Layla Flinn, 5 years ago
3
3 min

read
3393
Storefront doors influence customer's minds just as curb appeals makes people want to go inside of a house. That's why, for any commercial entity, it is essential to have appealing commercial storefront doors and make clients vividly remember the store.
With so many manufacturers and designs, it is tough to choose a suitable door for the storefront. But as said, commercial storefront doors have a significant impact on the clients, and you should pay attention to it. Also, the whole storefront door must match the façade and the indoor doors as well.
Types of Commercial Doors
There are different types of commercial storefront doors and, depending on the business entity, the perfect door could differ. But none the less, here are the two main types which you might consider when upgrading or replacing the existing entry.
Metal Commercial Storefront Doors
These are manufactured of metal such as aluminum and steel which provide a high level of security. They are also long lasting and cost efficient. Hence, if you are thinking about storefront doors with high security but at a cheaper budget, go for a metal one. It will have all those features. On top of that, the maintenance is not an issue in this case; neither are future costs.
Glass Commercial Storefront Doors
The glass lets the natural light come through so, if you're trying to be eco-friendlier, go for glass storefront doors. They not only make the space brighter but also homier, more comfortable to the eyes and soul. Glass doors also give the ability of window shopping which is appealing from a business standpoint – the sneak peek alone can bring in lots of customers. In the case of a restaurant, for example, a storefront glass door will showcase your foods and hospitality to the people that are outside of the restaurant. Thus, your business could become more popular. If you are thinking about upgrading the existing door to a new one, then you should consider a few aspects before deciding to whether go for it or not.
For example,
The doorway must be large enough to accommodate the new door otherwise there will be issues later after bringing the new storefront door. Space might expand or contract more than expected.
The time-frame also has special consideration. It takes some time to change an existing storefront door and hence, one must be patient about it. If it gets up to a point where business is getting affected, then concerns should be raised.
If the installation of the door prohibits anyone from entering, then it will leave a negative impact on the store. After all, you plan an upgrade, something that will enhance the visual effect of your store, not to lose customers.
One should also consider if other elements were inappropriate or unsuitable after the new storefront door is installed.
In a nutshell
Thus, while looking for a new commercial storefront door, one should be careful about what type of entry he or she is choosing, because choosing a wrong door may harm the business in the long run.
Layla Flinn
Layla Flinn is a knowledgeable and qualified blogger. She adores blogging on many topics, like Home Improvement, Pet, Food, Automotive, Business, Health, Lifestyle etc.
Related posts