Inspiring open floor plan ideas for 2022
Diana Smith, 2 years ago
0
4 min

read
1400
One concept that has been ever-present in interior design during the last couple of years is the open floor plan. It's all about tearing down walls to create a relaxed family space that connects the living, dining, and kitchen area into one great, cozy room.
Although some people still prefer separate rooms, traditional floor plans are a thing of the past for most homeowners. What is in demand now is one space where the whole family can enjoy cooking, eating, and watching movies, but most people find it challenging when it comes to decorating the space.
Benefits of open floor plans
Open-concept living has become a favorite for lots of reasons. Firstly, it can make even the tiniest space seem brighter and bigger. For instance, a small apartment with a tiny kitchen right off the living room can become a light-infused space by knocking down the dividing wall and adding an island.
With an open-flow kitchen and living area, entertaining comes naturally. You can prepare dinner and entertain guests at the same time. It is also great for families with small children. The unobstructed view from every corner allows you to complete your household tasks and still keep an eye on your family. With a computer desk in a corner, you can even squeeze in some work during the day and still not miss something that happens in the family.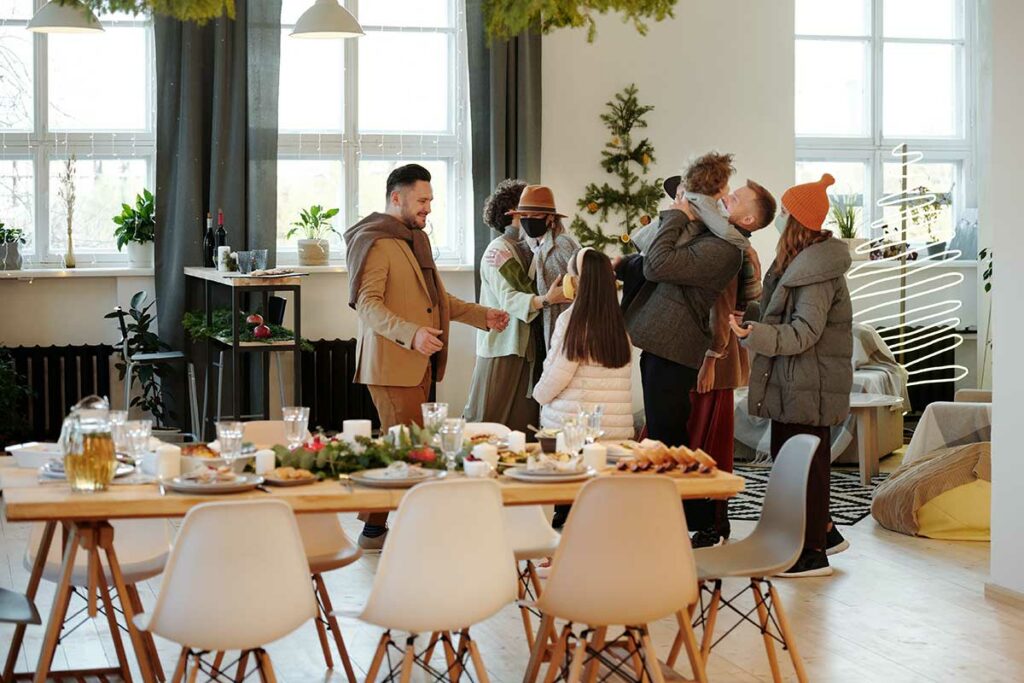 Challenges of open floor plans
As much as the open floor concept brings benefits, specific challenges still exist. You lose some privacy, so telephone conversations and quiet movie nights may be a problem. You also lose a certain amount of wall space for your favorite family photos and artwork.
Finally, if you're a neat freak, open-concept living will be challenging as it exposes all the mess that comes with a family or roommates. This is why ample storage is among the critical elements of open-concept living.
Importance of scale
When designing your open floor plan home, you need to consider scale to achieve a cohesive and functional outcome. Furnishings and decor that are appropriately sized can make a large space appear balanced, warm and cozy. An excellent way to define areas is by adding rugs to create the visual effect of having multiple zones in one spacious room. In this way, you can distinguish between your living and dining area and the kitchen. Just make sure the scale is smaller, and you will realize what a difference it can make and how important it is for decorating.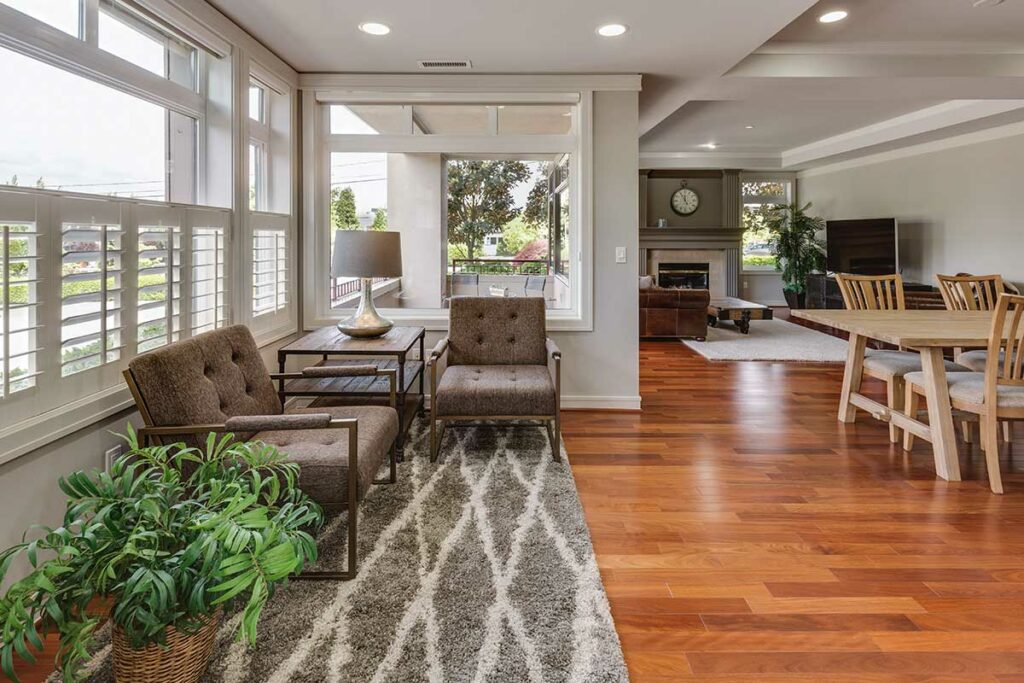 One unifying element
The trick with an excellent open-floor-plan design is maintaining the distinct zones but making them feel consistent. The way to do that is to pick a unifying element that will tie the spaces together. Keep it present as a micro-design element in every zone. It could be a material, pattern or plant. Open floor plans are great if you love greenery as they allow lots of light in. Try mixing different house plants, from tiny potted succulents to giant palm trees, and consider adding a long lasting rose as a statement piece. 
A consistent color palette
In addition to carefully scaled furniture and decorative elements, clever use of color is of importance in open-concept living. Once you have picked out the table and defined the zones, consider complementing all the pieces with a consistent color palette. That will surely will bring the space together! However, don't feel limited by the type of materials in the room. Play with the balance and combine different styles such as:
Fabric and leather,
Wood and stone,
Modern pieces with antiques, so your spaces still have variety and vivacity.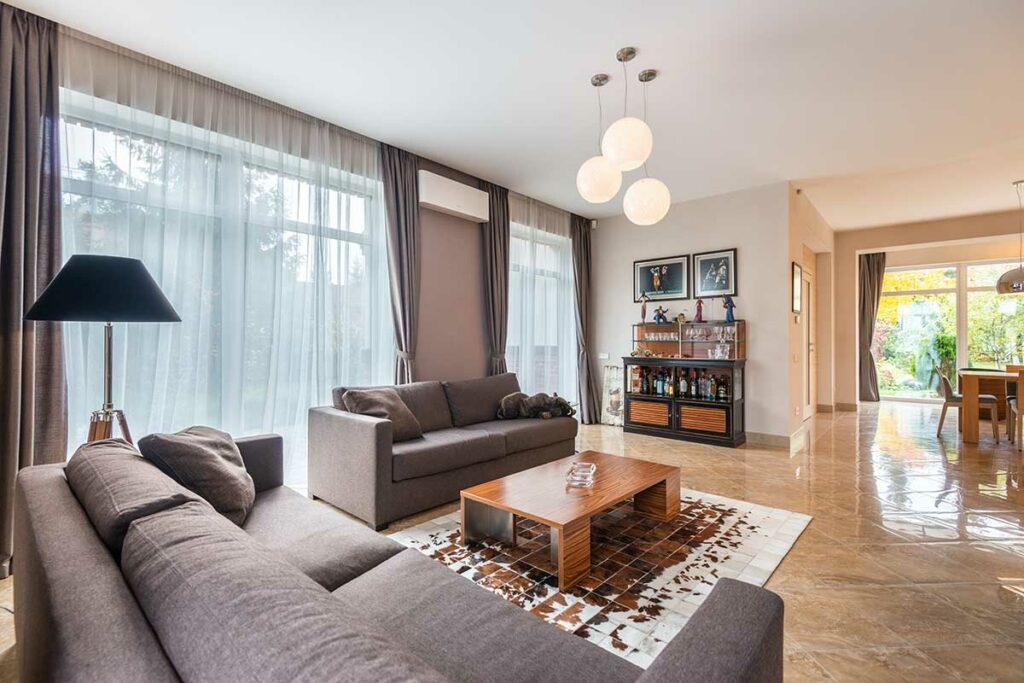 Use of paint for interest and lighting
The power of paint isn't only in its consistency – it can also help you add more interest and amplify the light indoors. It enables you to break up the space by using contrasting colors or even painting the ceiling. The type of light fixtures you choose and how you incorporate them into the design can also help delineate a space. For instance, sconces will create a more intimate space, whereas larger overhead light fixtures can help define a seating group.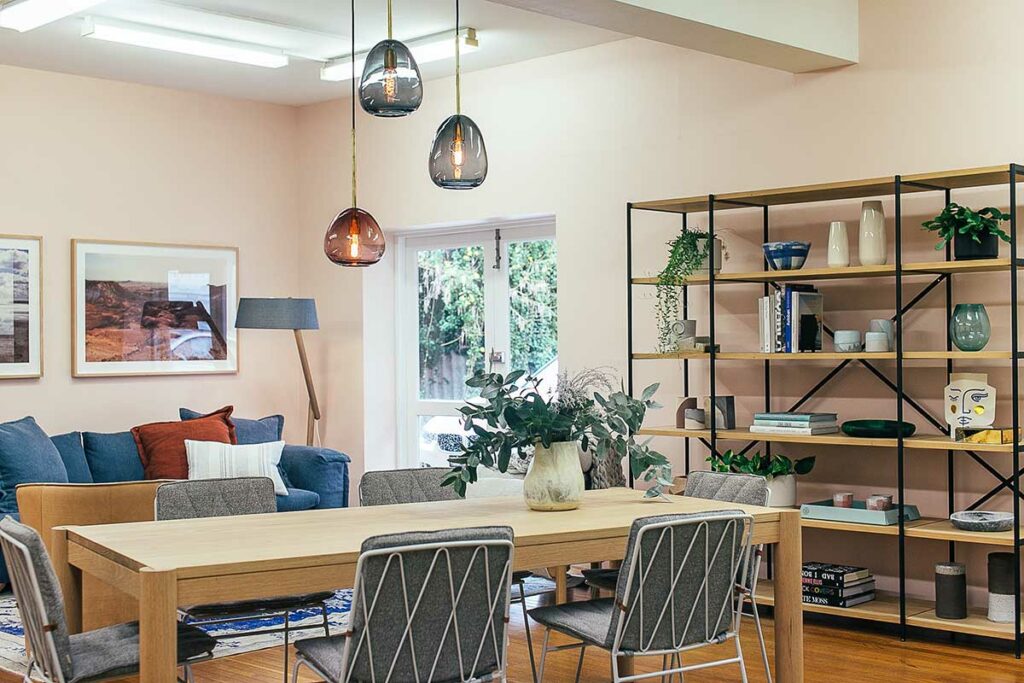 Letting the kitchen shine
Most people don't realize about open floor plans because it lets you put a spotlight on your kitchen. When you put careful thought into designing each element of the open-concept space, you can create the same feel in the kitchen as in the living room. In doing so, you will create one connected space that accommodates everyone in the family, making any gatherings a pure joy.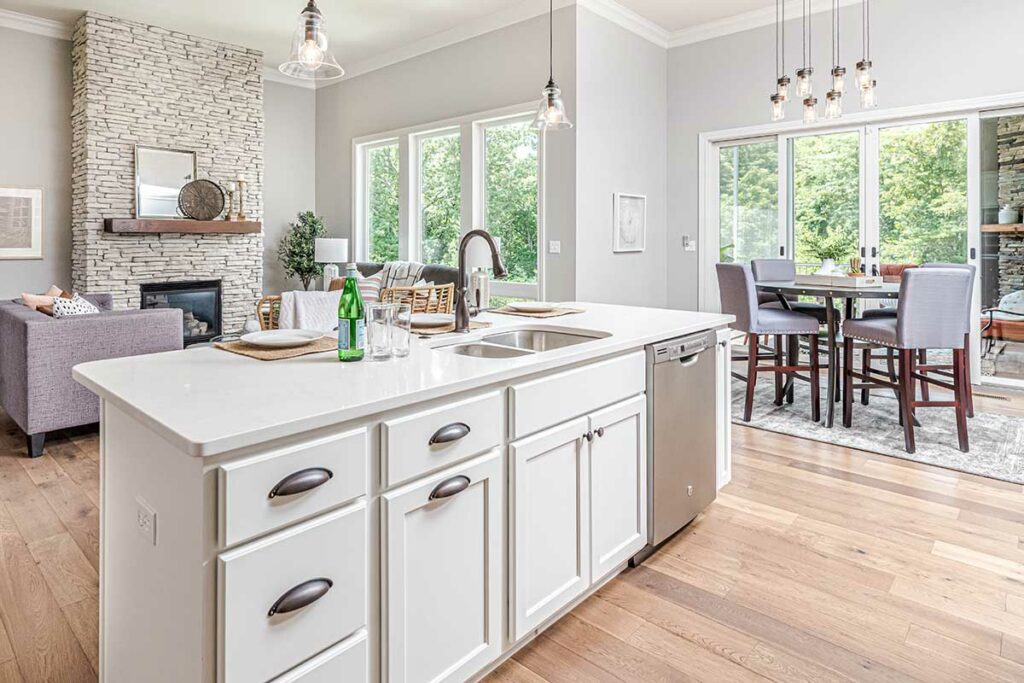 If you're set on having a modern-style interior that's open, airy, bright, spacious and welcoming, an open floor concept could be the right choice for you. This concept isn't simply a floor plan – it's also a lifestyle that instills a sense of unity in each household member.
Diana Smith
Diana Smith is a full time mom of two beautiful girls simply in love with interior design and DIY projects. In her free time she enjoys exercising and preparing healthy meals for her family.
Related posts