Curb appeal – the best advertising tool of the trade
Hannah Thomas, 6 years ago
2
4 min

read
946
Nothing is more important than curb appeal, especially in this day and age! It's the one thing that makes people want to get inside and put down an offer, and the best advertising tool of the trade. Real estate agents know it, professional photographers know it, too. But how can you make your property speak for itself and create a good first impression? Read on.
Touch up the roof
As the focal point of your property, the house is an important element of the curb appeal. Start from the roof. Replace any damaged or missing shingles. According to NAR, a new roof has a 109% of return on investment. Remove moss and algae stains by applying appropriate treatments. You could opt for insulating by creating a green roof – however, it might not appeal to the majority of buyers. Only the ones interested in a green lifestyle and informed about it will appreciate it. The house needs to attract general public so avoid any quirky features.
Wash and paint the exterior
Once you are done with the roof, it is time to pressure-wash the exterior. Assess your paint-job to find out whether it requires freshening up. The color you choose should be neutral and blend in nicely with your yard and your neighborhood. Wash the windows, the front, and the garage door. According to reputable realtors, a clean exterior can add some $10k – $15k to your property's value.
The entrance
If after washing your front door, it still does not look up-to-scratch, consider repainting it. And don't forget to replace the fixture. With these two done, it will seem like you have a new door. If you think that your door is too plain or too damaged, better replace it altogether. You don't even have to shell out too much money. You can even buy used old doors for the sense of style, particularly if you live in a historical house. Invest in a fun matt and some flower planters to decorate the entrance. Clean the path leading to your entrance. If the entrance is not inviting and potential buyers feel reluctant to come in, you have lost them at your doorstep.
The deck
Having decks is very appealing. If you do not have a backyard, the deck is your patio. Spruce it up with flowers, add some decorative lights an set up patio furniture. You should choose the furniture to match the architectural style of your home. Use some pillows to add color and comfort. Different sized planters and plants can help you have greenery at several levels. You can also hang flower pots, or go vertical with you greenery by using climbing plants – they can create a green privacy screen. An outdoor seating area is a facility sought by those looking to buy a house and without it, it is very unlikely that you will be able to reach the desired price.
Landscaping
Your landscape should, by all means, be spotless. This includes a fresh green lawn, nicely trimmed trees, and shrubs as well as clean flower beds and fresh mulch. If you have tall, old trees, you know that the lawn beneath them sometimes tends to die out. You can even plant fresh patches or make flower beds around them. Replace any withered plants with new ones. Musa Company suggests buying seasonal flowers in bloom and planting them for the occasion. If watered properly, they will be around for several months and add an extra layer of curb appeal. As much as it may make you proud, keep your yard neat and simple. At the point of buying a house, people are very financially-sensitive and they may get turned off by the potential cost of maintaining a rich garden.
The details
These details include anything you find interesting. You can replace your old mailbox and buy a birdhouse. While you are trying to advertise as a low-maintenance neutral and loved-by-all property, you still need something to single you out from the crowd. A birdbath may be a good centerpiece for a flower bed or a patch of shrubs. Look into finding appropriate garden art. Use decorative solar lights alongside the path. If you do not have one, build or simply set up a picket fence. The fence could look booth romantic and stylish, but it will above all add the sense of privacy to the property and lots of curb appeal. While most new homeowners may be eager to get introduced to the neighborhood, they will still want to do it at their own pace.
Remember that you are not alone when selling a house, your realtor is in it as well. If you have any doubts as to what touch-ups you should do to increase the property's value, ask them, they know the market. It is in both of your best interest for the property to reach its top price and be sold as fast as possible.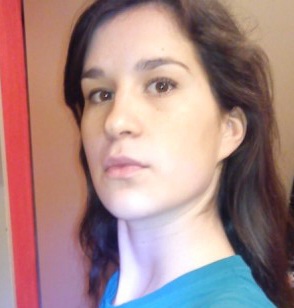 Hannah Thomas
Hannah Thomas is an expert in business innovation and management with a love for writing. She is always eager to learn new things and to share the knowledge she acquired along the way.
Related posts