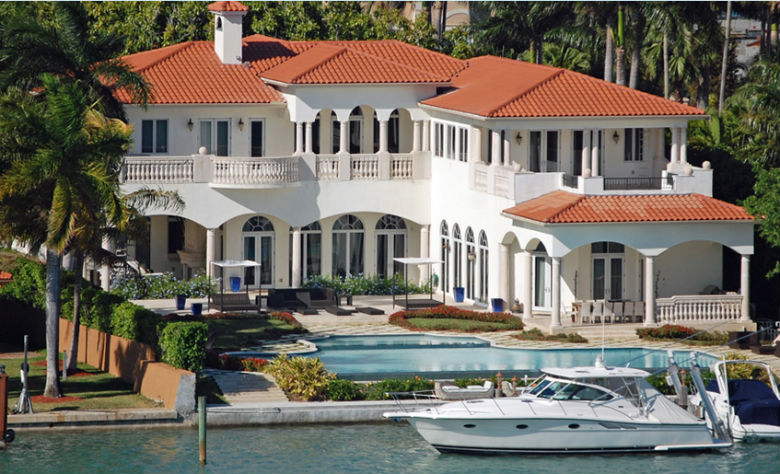 Crucial things you need to do before listing your home
Lisa Ross, 9 years ago
6
8 min

read
1572
Are you planning to sell your home? Then, you are probably looking for a life upgrade – a larger house, a more suitable location or you just simply need a change. Either way, you have to follow several steps in order to make sure this is really a decision that is going to improve your standard of living and not the opposite – convert the entire experience into a real nightmare.
If you are a first-time seller then get yourself prepared because this may be more time-consuming and challenging than you have initially anticipated! People are going to walk around, criticize the house and do everything possible to get it at a lower price. Are you willing to take this as it is? For sure, this entire experience will be nerve-testing for you!
Do you have a selling home plan? Are you really prepared for what is due to come up next? Do you have a clear image of the process? There are several things you need to take into account before selling your home. Here is what you need to know!
Listing your home: How to get your property sold in no time!
Getting to sell your home for top dollars and in due time has a lot more to do with the right preparation and the perfect timing, rather than with the price! Don't get me wrong, the price is vital, but in some cases the presentation can persuade a potential buyer to make even more sacrifices and get over the price!
There is nothing better for you out there than to have a strategy before listing your property. So here are some tips that will help you!
First of all, you need to make sure this is the best decision for you. After that, you need to let your emotions at the door, this should stand now as a business for you. The goal? Well, selling the property faster and more profitable. So this is what you need to keep in mind – the reasons to stay motivated.
See the clear picture and you're most likely going to increase the overall benefit of the house. The more you try to be objective, the better your chances to sell it faster!
Now that you have thought about the issue well and you know what this transaction implies, you need to decide upon the right time to take action. You must get your house on the market only when it is ready to receive visitors, no sooner than this moment.
The faster you want to sell the home, the lower your price can get. Why? Because you'll most likely need to make compromises and therefore accept offers below your initial selling price.
Get your paperwork organized
When dealing with such a challenging situation, you need to be organized, more than ever and the reason is simple – this will relieve the stress level for you.
Gather all necessary paperwork in one single place, this includes property records, owner's manuals, building permits, warranties and other similar documents. Why? The future owner will probably need them and he/she will request them at a certain point! This will take you time, attention and energy too, so get everything ready in advance in order not to panic in the latter part of the transaction.
Get a good real estate agent
Even though you might think that you can save money by doing everything yourself, be realistic, this is not a viable and feasible solution. You need to work with a professional, an experienced real estate agent who can actually save you from a lot of hustle and bustle. He/she knows how to handle difficult situations and get you the support you need.
There are many real estate agents out there, however you need to find the one that is perfect for you. Make an appointment and discuss with that particular agent the terms and conditions of your collaboration. What should you focus on? Your agent must be highly trained and must have experience in the housing market that interests you! More than that, you must communicate efficiently! A certain connection needs to exist – he/she must inspire you trust, first of all!
Get your home in top condition, de-clutter it, repaint it or make other improvements that can increase its selling price before you put it on the market. Cosmetic touches can actually boost its value, you know?
Make it ready for open house events, professionally taken photos and virtual tours. It needs to have curb appeal; in other words – it needs to look spectacular! What are the easiest things you can do? Let natural light in, focus on neutral paint colors and get some fresh, clean smell; in short – make it look homely and cozy. More than that, you can always ask for a professional's opinion on this too, to make everything literally sparkle for prospecting buyers.
There is a common saying – working with professionals cannot result in anything but good and real benefits!
There are several things you need to know for sure when you want to sell your home and an expert's point of view is the ideal source of information for you. Otherwise said, you need to get off on the right foot – set the right price, market the house efficiently and use effective tools to promote it; this is just a small insight on what an expert can do for you. You need an objective point of view for sure!
Evaluate your property and then fix its problems, and here we are talking about cosmetic or functional upgrades too. What would you change to your house if you were to buy it again? What are those problems that disturbed you while living here? If you have answers to these questions, then voila – you know the starting point for the renovations that need to be done before you even attempt to sell the property.
Get it into a move-in condition
When you present the house in front of your audience, it must be clutter-free, nicely presented, in short a ready to-move-in house. As the number of the houses that are already on the market is high, you need to have a 'wow factor' to impress! This will help your property stand apart! Have you discovered yours?
To continue, it's easy to understand why some get to the conclusion that sellers who don't get involved in the process and expect things just to happen are throwing money down the drain. As a result, if you don't know the basic rules on how to sell your home faster, will only push you to an obvious result – not selling it at all. De-clutter the house before every single visit! It must be presentable for whatever potential buyer gets to see it; you never know who will be the one that will buy it in the end!
If you are willing to sell your home, then you are most likely prospecting the market to buy yourself another property instead. But, don't rush things – you need to firstly sell your current property and only afterwards buy yourself another one. Don't lend money that you cannot give back, just to hurry up things; because the estimated time to actually sell it cannot really be predicted. It has to do with so many unforeseeable factors. Avoid common blunders and unfortunate surprises by planning in advance.
Start your search for a new house
After clarifying every little detail concerning the sale of your property, you can now focus on finding a new house. You need to have several options before you set your mind on a single one. Make a list of priorities and must-haves and then start your search. Look for something that matches your lifestyle too. A new house is always a reason of excitement, but in this matter, you must not rush. You wouldn't want to make a costly mistake!
All in all, you need to get yourself prepared both financially and mentally for idle periods as well, the real estate market can hardly be predicted! Thus, by putting into practice the above mentioned tips and tricks, chances are you'll have less headaches while trying to sell it. Focus on curb appeal, but always on functionality too. Small changes will always have a big impact!
Have in mind that first impressions always matter. Emphasize on this and create with your real estate agent a personalized marketing strategy that should meet today's market demands.
Listing your home has its own secrets and knowing them from the early start may ease up the entire process for you! Collaborate with your Realtor and you'll surely find the best solution for your property. There is always a way so stay optimistic!

Lisa Ross
A former head writer for some of the most successful online magazines, Lisa Ross is the official writer of Tour Wizard. Widely regarded as one of the most prolific authors in today's online world, Lisa came as a surprise for her audience often providing controversial points of view. She is considered one of the preeminent writers on real estate topics, who is also the fount of creativity and innovation for editors worldwide.
Related posts