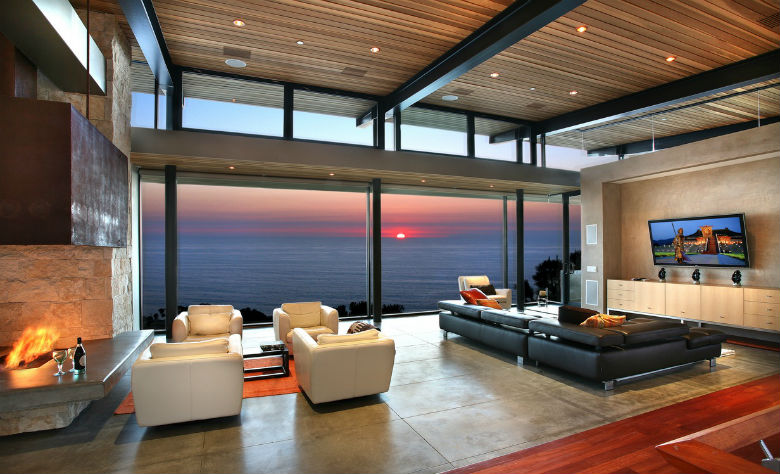 Home updates that will boost the resale value
Lisa Ross, 9 years ago
11
7 min

read
1788
There is a general knowledge that home updates can increase your property's sale price, and it is no wonder why. In order to keep up with today's hectic rhythm and with the similar properties that are available on the market, there is always place for such investments. But what exactly should you do? Which ones are more important?
Of course, that when you think about selling a property, the last thing you want to hear is that you have to invest more money before you earn profit immediately. However, this only depends on the types of enhancements you choose to do to your property; you'll get your dollars back, don't worry… In other words, refreshing your house before listing, it's most likely going to increase its sale price. Do the minor updates that your property requires, and let the major ones to the future owner.
Always have in mind that the improvements you choose to do now are only going to help you sell your property faster and at a higher price. For this to happen, you need to know exactly what renovations to do and what to avoid. There is a list of things that are cost-efficient and that are totally in your favor. With little effort you can achieve great things…
Take a look down below to figure out some easy enhancements you can do to your house before putting it on the market. You cannot guess how much these changes are going to help you in the end.  
Home updates that will pay off!
Not sure where to start? Well, start with the first things your visitor will see – that is to say your front yard; after that concentrate on your backyard too. Specialists state that if you manage to make a first good impression, then your house is almost like sold. However, if your front yard looks terrible, then there are high changes the viewer won't even step a foot on the property.
All your plants need to look fresh, your grass should be newly cut, while the other accessories should be attractive and therefore get that plus to your property. Depending on the season you are in, take a look at the trends in landscaping design and see what you can do to enhance the outdoor appearance of your house. What is more, don't forget about your fences, repaint them and avoid last-minute surprises.
Hint: Focus on some eye-catching colors, this will grab the attention of your buyers instantly. Adding minor details will give the impression your garden is well-taken care of, consequently your house must be too!
To continue with the outdoor area, you need to also focus on your porch. This is one of those areas that instantly pull the trigger. Upgrade it! If you're in autumn, bring some blankets and some nice looking flowers on your bench… Don't forget about the floor and that's it. You have just attained your goal – to impress your first-time visitors. Thus, you'll add curb appeal to your house and character at the same time.
Hint: Make use as much as possible of eye-catching tricks to make your visitors remember the house. Add eye-appeal and details that will make the difference.
Kitchen and bathroom renovation
The next areas you need to focus on are the kitchen and the bathroom. These two areas are of great interest due to the fact that we spend a lot of our time in there. The kitchen plays a vital role in any family – it's the place where members spend a lot of their time and interact with each other.
There are numerous upgrades you can do and with little costs as well. For instance, put some fresh and lively fruits on the table and grab some beautiful flowers. This will enhance the general appearance and will bring a homely vibe to the chamber. One of the things you can do before a viewer comes, is to bake a cake. Why? The smell will certainly arise some great feelings to your visitors and will make your property feel cozier.
In what concerns the bathroom, make it smell nice, replace the shower curtains and get a new toilet seat. Repair all leaky pipes and change old accessories. This will make a huge difference. Moreover, you need to clean everything and make it sparkle. Good luck!
Hint: Even an older property can glow if you point out its advantages. The kitchen and the bathroom are the areas of the house that just add up to the property's value if they look just the way they are supposed to.
As the name says it, the living room area is the place where our families spend most of their time together. So focus on improving it! After cleaning and decluttering it, you can bring in a warm feeling by putting some soft music and arranging the dining area. Moreover, you can also buy a new chandelier and rearrange the furniture in order to give the impression of open space.
Hint: You need to make your visitors feel at ease with the property, you need to make them wish to live there, to see themselves there in the future. Emphasize on the things that will make your visitors fall in love with the house.
This is one of the most important areas of the entire house. Therefore, the first things you need to do is to replace the curtains and create an intimate ambiance. How? You could bring some candles, some glasses of wine and a nice perfume. Other accessories are as well more than welcomed! This is just one simple, but effective trick!
Hint: Don't try to do more than you can afford – more is not always better. Last investments will be beneficial for you. Not everything works in each case, however.
One of the easiest things you can do to freshen up the looks of a property is to paint it. Here, either that we talk about painting the interior walls or bringing a fresh look to the exterior of the house, it will change the overall appearance, for sure. With a new paint job you can dress things up, as they were like new.
From another point of view, however, picking the right color is difficult and requires a lot of your attention and good-taste. The wrong color could ruin everything.
Hint: The secret to spend less is to spend it wisely; and a good paint is one of those small things that just change the entire ambiance of the room. With a little bit of interest in home design you can make some improvements that will be highly appreciated.
To continue, another upgrade that can change the entire appearance of your property is lightning. Good lighting means the impression of bigger rooms or larger areas. Check if all the lights work properly before holding an open house or inviting visitors in, for instance. It will certainly not make a good impression if something doesn't work properly. Replace the old-school bulbs with LED light bulbs and you'll push another sensitive button – the importance of energy saving devices.
The lightning is part of every room and therefore is of great importance… You need to put your home in the best possible light…
Hint: This is one of those projects that just pay off, so don't try to make savings here. Remember – Details boost your final income!
Make your house sparkle!
Even a property that apparently doesn't have much to offer can prove to be in the end a great asset. How? If you know how to enhance its best qualities. Every house has its advantages and disadvantages, the key however is to make the right repairs at the right time and make sure your visitors notice them.
Details definitely count: the property needs to be clean and should look appealing when you put it on the market. Once a viewer is disappointed, you cannot change his opinion later on, or bring him/her once again to your house. The first impression always counts! Do some light fixtures, and you might get your lucky clover.
All the small improvements that you do now, will help you get more money in the end. Even though, it might not appeal to you – to invest in a property that you will certainly sell later on, it is definitely advisable. Last minute improvements help!
Taking all the above mentioned aspects into account, an efficient way to sell your property faster is to advertise it when it is in its best shape. Offer a good deal for your buyers and you'll get your fair share after all. Make it sparkle!

Lisa Ross
A former head writer for some of the most successful online magazines, Lisa Ross is the official writer of Tour Wizard. Widely regarded as one of the most prolific authors in today's online world, Lisa came as a surprise for her audience often providing controversial points of view. She is considered one of the preeminent writers on real estate topics, who is also the fount of creativity and innovation for editors worldwide.
Related posts