How to compete as an agent in a red hot market

Adrian Johansen, 2 years ago
0
4 min

read
849
It is no secret that the real estate market is hot right now. People flock to their local agents to sell their homes for a premium price or buy the dream property they always wanted. This scenario is perfect for agents as well! While there is plenty of money to be made, the startling fact is that there are currently twice as many agents as there are available listings. So, if you want to get in on the action, you need to be on top of your game.
To help you out, we have put together a list of tips to help you separate yourself from the crowd. This includes using your connections, improving your marketing tactics, and setting your clients up for success.
Stay ahead of the game
Just about anyone can get their real estate license and try to sell houses, but it takes a particular type of agent with true dedication to separate themselves from the rest.
You can stay one step ahead by having an inspection completed on a listing before it goes on the market. The worst mistake you can make is to have the assessment after a potential buyer shows some interest: if there are significant problems with the home, you'll end up wasting your time fixing them and look bad in the process. Instead, a pre-listing inspection can reveal potential issues ahead of time so you can fix them now, and when a buyer becomes interested, the selling process can go off without a hitch.
Although you may have a lot of clients during this busy time, you mustn't forget to stage the home before any potential buyers come around. That means:
Ensuring that the grass is neatly cut
All clutter is removed from the premises
Personal effects like family photos are kept at a minimum, and
All curtains are open to allow the natural light to illuminate the space.
If you want to sell one property quickly, staging is key. And, while the worst of the COVID-19 pandemic seems to be behind us, it is essential to remember that many of your clients may still be skittish about attending open-house events. The solution? Virtual tours! These allow you to stay ahead of your competition, show your clients that you value their safety, and present the house in its full glory.
Marketing is key
Properly marketing your services and the homes that you represent is more important now than ever. These days, marketing on social media is vital, so make it a habit to post new listings and advertise your services on all popular social media platforms. If someone comments on your post or asks a question, don't let them hanging. One other thing: make sure all links lead to your real estate website.
Speaking of which, this is a great time to spruce it up a bit. Your website should have high-quality photos of the properties you are currently trying to sell along with detailed descriptions that check all the boxes. It is also good to have a section for testimonials, so that new clients know you are reliable.
This is also necessary to review all customer feedback and take the steps required to fix whatever is necessary. If a customer leaves an unfavorable review, speak to them directly and ask how to improve the situation. You never know what you can learn from this feedback that can separate you from the other agents.
Use your connections
If you have been in the real estate industry for a while, then you have undoubtedly stacked up quite a few contacts over the years. It's time to use them to your advantage! Start with the builders that you have met along the way. When selling a new construction property, reach out to the contractors to ask the questions that your clients will likely be wondering:
How will warranty issues be resolved if something breaks in the home?
Can they guarantee what the final budget and price will be?
Can I review the home-building contract?
While this may seem counterintuitive during this hot market, now might be a good time to team up with some of your fellow agents. By doing that, you can divide and conquer and take on more listings at once. The idea of splitting commissions with another agent may not be appealing, but remember that if you can sell more homes together, the profits could increase exponentially.
Conclusion
Finally, all agents should be taking advantage of their CRM software. This tool is a real estate agent's best friend because it allows you to speak with your clients and leads at a moment's notice when used on a mobile device. Now is an excellent time to look within your CRM for any past leads. Reach out to them now to see if they are prepared to accept. This is just another way to sell more houses during an already hot climate.
As a real estate agent, you have many tools at hand to achieve success. Utilize those attributes now and make the best money you can before the real estate market cools off.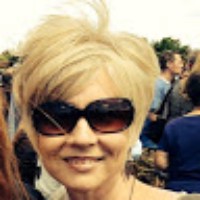 Adrian Johansen
I'm a writer and adventurer in the Pacific Northwest, always in the pursuit of more knowledge!
Related posts