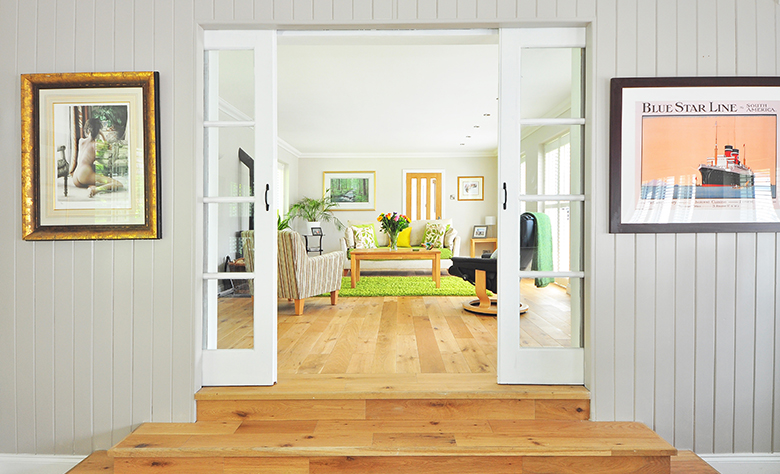 Interior Design Trends We'll Be Loving in 2017
Lana Hawkins, 7 years ago
1
3 min

read
1361
2016 was an important year for interior design, as many professional designers and decorators have put their heart and soul into creating impeccable interior trends and exquisite home settings. So, what can we expect in 2017? While this question was a mystery for some time now, we have decided that it's finally time to reveal the latest design trends of the year.
In case you were wondering how these changes will look in reality, here are a few ideas to help you get the picture.
Green Is the New Black
One of the most distinctive features of 2017 is definitely going to be the nature factor. Nature-inspired homes are the next best thing this year and, with all the environmental issues that have affected our world, designers decided that earthy tones, tropical prints and natural hues are the most appropriate choice for the present climate.
Pantone has decided to support this decision by proclaiming Greenery as the color of the year 2017, which signifies refreshment, new life and new beginnings. It seems that people are gladly accepting this new color trend, as the transition from last years' neutrals to these warm and colorful surroundings makes for a true home revival.
Sanctuary Homes
Another prominent feature of today's homes is going to be focused on transforming our houses in soothing and peaceful sanctuaries. With everyday stress revolving around work, kids, tasks and different kinds of responsibilities, people are going to need a perfect getaway from this stress-infused life.
Spa-like and modern bathrooms, cozy nooks and personal libraries are just a small part of what is ahead of us. Designated spaces reserved solely for relaxation are becoming a big hit in interior design, and many companies are adopting this trend by implementing yoga and meditation zones into their workplaces.
Imge source: amara.com
More Texture
Opposed to the impersonal and sterile settings of last year's design trends, 2017 is going to be all about getting in touch with your surroundings, and most importantly – being able to feel the environment around you. This will be managed by an excessive use of texture, from velvet pleat sofas and woven cushions to wool throws and lux leather chairs.
Faux materials are still going strong even in 2017 and it's not just about faux fur and throws, but also about faux wood, leather and marble. Terracotta tiles are another favorable feature, while accent walls are getting a completely new vibe. The focus will not be on bold colors anymore rather on textures and different materials such as cork lined walls.
Lighting as an Accessory
As we all know, lighting plays a major role in interior design, as it has quite a versatile use. In 2017, design experts put the focus on decorating with lightning systems by introducing eccentric lamps, grandiose chandeliers, as well as installing LED lamps in different colors. There's no limit when it comes to illumination, which is why it's rapidly becoming a favorable trend.
Mixing natural and artificial lighting is also a desirable move, with skylights and sun pipes being quite a popular option in today's homes.
Unique Furniture
A huge part of this year's design is focused on art and artisan-crafted objects. This applies not only to decorative objects like lamps, sculptures and figurines, but also on the use of unique, hand-crafted furniture.  Art is a significant part in interior designs as it helps individuals express their deepest desires, which will now be possible even through the use of antique furniture.
Functionality also plays a huge role this year, which is why fold-up beds and even whole fold-up rooms are going to be predominant in 2017.
Last year's design trends were full of diversity, multiculturality and subtle contrasts, which proved to be quite desirable in terms of interior design. This year, we're going to witness a full style transformation, from the use of color, material and textures all the way to the implementation of smart gadgets and technology into our homes.
Lana Hawkins
Lana Hawkins is an architecture student and a crafty girl from Sydney. She enjoys writing about home decor and she does it regularly for
Smooth Decorator
. Also, Lana loves cooking for her family and friends, and spending time in nature.
Related posts