How to set up a fun-filled entertainment room
Chloe Taylor, 2 years ago
0
4 min

read
1066
An entertainment room isn't a room you need, but it's nevertheless a great addition to your home. Having a designated space for fun, relaxation, and entertainment is a great way to make sure that you can enjoy yourself without disturbing other people in your new home, especially if you tend to get a little emotional while playing video games. Setting up a fun-filled entertainment room is an enjoyable task, so if you're thinking about it, here are some tips to help you make that happen.
Make sure there's enough space
Your entertainment room doesn't have to be overly spacious, especially if you don't have enough room to begin with. However, even if you opt for a smaller room, it's essential to ensure enough space for the gaming equipment, the computer, sound system and possibly a sofa and some comfortable chairs. Playing various games can be an intense experience, so it's best to have enough room to feel relaxed and comfortable while enjoying yourself.
Know your budget
Having the latest, state-of-the-art gear is a dream come true, especially if you're a dedicated gamer or a geek. However, it's essential to consider your budget before you start buying all the equipment, especially if you've just moved into your new home. Creating your life in a new house means there will be some additional repair and renovation costs, so it's best to focus on that first and use the rest of the money for your entertainment room. Also, knowing your budget will help you find the best items for your money's worth.
Pay attention to the proportions
Proportions are everything, especially in a room of limited size. Therefore, if you're getting a flat-screen TV, then make sure that it's the right size, so it will look good once you decide to mount it on the wall. Also, make sure to create enough distance between the screen and the furniture. Being too far from the screen isn't good for your eyesight, the same way that being too close to a large screen can also be damaging to the eyes. Also, if you consider your room size, be sure to get the appropriately-sized furniture, so you'll be able to move and walk around without issues.
It's all about the little details
This is important if you want to infuse your entertainment room with charm and personality. Therefore, installing some wall art and adding decor pieces can improve the space. If you're a fan of a particular video game or movie franchise, feel free to adorn the room with posters and other memorabilia. Also, if you want to make your gaming room more complete, feel free to add a fridge with refreshing drinks. That will make the room look amazing, plus you'll always have a nootropic gaming energy drink to make you more focused during longer gaming sessions. Plus, if you opt for an LED-illuminated fridge, your room will look more entertaining whenever you switch the lights off.
Be careful with the wires
Just the basic desktop computer requires a lot of wires to work. Add to that other gaming equipment, and you've got yourself a lot of cables that could be a potential hazard if not handled properly. It's crucial to be careful with wires, so make sure to keep them properly so that they won't pose a threat to your well-being. Additionally, you might consider hiding them so that they won't spoil the interior decor. When setting up the electronics, ensure that the wiring system is good to avoid potential accidents.
Find ways to absorb the sounds
Sometimes, playing a game can be a noisy experience, and that's fine. However, to keep the rest of the house peaceful, be sure to use sound-absorbing materials such as carpets, acoustic paneling and some curtains. They'll prevent the noise from affecting other parts of your home, which is hugely important if you're sharing with roommates or have small children who need routine and sleep.
Make it comfortable and pleasant
This is a must if you want to have a fun-filled experience. Getting the most expensive equipment won't do anything for you if the atmosphere isn't pleasant and comfortable. Hence, be sure to invest in a super comfy gaming chair and other furniture, such as armchairs and a sofa. Your gaming room should also be used for relaxation, so it's essential to make it feel relaxing and comfortable.
Conclusion
These tips will help you set up a fantastic and fun-filled entertainment room in your new house. Moving into a new property is a huge step, and if you have enough space to create an entertainment room is a beautiful privilege that you should cherish. An entertainment room is also a great way to rest and relax after a long day at work, which is why it's a great addition to your new home.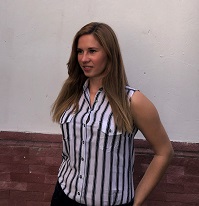 Chloe Taylor
Chloe is an interior design consultant and she enjoys writing about home decor, remodeling and organizing. Her biggest dream is to travel the whole world and take stunning photographs of beautiful places. She is a regular contributor to Smooth Decorator.
Related posts