The Best Way to Attract Millennial Homebuyers
Hannah Thomas, 6 years ago
0
4 min

read
849
According to a recent study, 34% of the buyers on the real estate market are the millennials. As this generation holds one-third of the market, those who are looking into cashing their property are quite concerned about what this generation has to say. Another survey has shown that 66% of the millennials are willing to spend more on environmentally-friendly products and renewable energy sources. Here's what upgrades you need to do in order attract a millennial homebuyer.
Improving insulation
A great part of being eco-friendly is reduced to the notion of being sustainable. There are two reasons why you should improve the energy-efficiency of your home. The first one is the fact that it is good for the environment. There is no energy wasted or spent. Not only that nature can appreciate it, but pockets can feel it, too. Less energy spent means less money toward heating/cooling bills. Homebuyers walk into a house looking at how much work it needs to be done. Since energy-efficient insulation is so common nowadays, they will see the lack of it as an extra expense they need to take care of. Insulating with natural materials is another plus.
Doors and windows
In addition to having proper insulation, for an air-tight home, you will also need to have a look at your doors and windows. If it is possible and cost-efficient in your case, replace your double-glazed windows for triple-glazed ones. Find safe doors which will have the same effect. If this is too much work and money for you, add new weather stripping to the doors and windows to seal off any gaps. This will ensure that the outside air stays outside.
The attic remodels
First of all, remodeling the attic includes insulating it properly, which is adding to the previous two points. Also, a remodeled attic can easily turn into a bonus room. You can use it to create quirky space a millennial can use as a master bedroom or an office. Add a skylight or some extra windows and turn one part of it into a greenhouse (but without heat) and allow them to enjoy nature while they are indoors.
Change the appliances
If you are planning on selling your home together with appliances, you should replace them with energy-efficient ones. This cross between the latest technology and environmental-friendly features will be very appealing. Also, having the modern appliances paid through the mortgage, and not having to account for them as an additional expense, is very convenient.
A garden
There is nothing eco-friendlier than nature itself. If you show the millennials they have a garden they can relax in, work from, an entertain their guests, they will love the property for it. The garden should be nice and simple. That is, it should be low-maintenance. You do not want them to see it as yet another task on their to-do list. Have a nice lawn, some evergreen plants, and a couple of flower-patches here and there just to add color. Help them by including some of your gardening equipment with it, just some basic hand tools that can help them maintain the garden.
Non-toxic and natural
Introduce natural materials into your property. Replace your old floorboards with new bamboo or cork floors. Make the decks around your home and the kitchen cupboards out of wood covered with low-VOC finishes. Since you probably already plan to paint the house, look for paint with zero, or again, low-VOC level. These are non-toxic, and they will not slowly affect this home's new occupants by releasing toxins into the air.
Preserving water
Although it might seem as a renewable energy resource, water is running low on us. This fact has been around for years, but we do not seem to be reminded often enough. Install a greywater system which will preserve water you use for washing your hands, for example, and use it for watering your lawn. A way of spending less water is by installing low-flow plumbing. It is available for toilets and all taps. It is slightly more expensive than the regular ones, but it does not cost much overall, and it is cost-effective.
Renewable energy
Using renewable energy in a home is probably every environmentalist's dream. Unfortunately, wind turbines or solar panels won't make a difference to your home's value. They may make your property more attractive and make it sell faster but they cost a lot. Not to mention that most home appraiser do not even include them in the guidelines as yet. So, until that changes, renewable energy sources for a property you wish to sell are not really cost-effective.
Closing thoughts
If you decide to become more environmentally friendly with your house before a sale, make sure to mention this it in your promotional materials.
Even the tiny details in your property description have the ability to catch someone's eye and make your house look more attractive.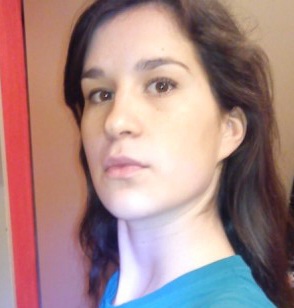 Hannah Thomas
Hannah Thomas is an expert in business innovation and management with a love for writing. She is always eager to learn new things and to share the knowledge she acquired along the way.
Related posts