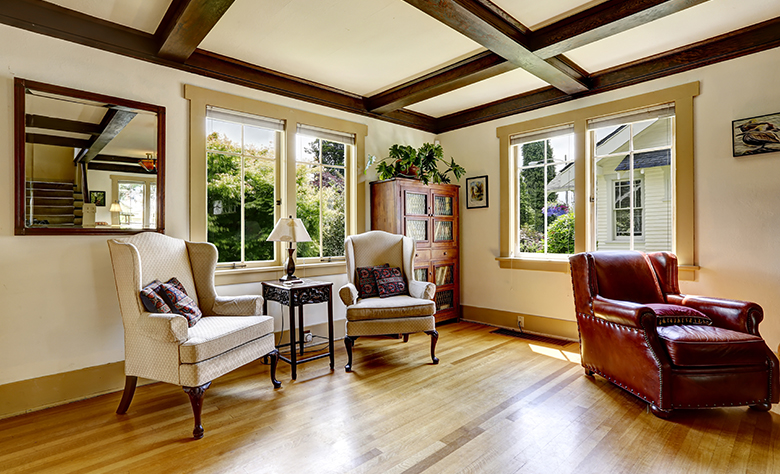 Mirror, Mirror on the Wall: Reflective Decorating Ideas
Diana Smith, 7 years ago
1
3 min

read
1268
For centuries now, mirrors have been used in interior design for their ornamental and reflective properties. Professional decorators have found them to make for a great tool in creating the illusion of a much larger space, but also for reflecting light. In China, mirrors are used in Feng Shui as a way of achieving harmony with the surrounding environment. That being said, here are a few simple ideas on how to introduce mirrors into your home design and create a reflective surrounding:
Consider the Size
Mirrors are handy tools when it comes to enlarging a specific space, as their reflective properties make it easier to add depth and more space to an area. This is exactly why people who live in small apartments rely on mirrors to visually expand their living space. Of course, there are certain rules regarding their placement, with the goal of creating illusions of wider and bigger areas. The principle is actually quite simple, and it revolves around placing a mirror somewhere it'll be able to reflect the light properly. This will allow the light to flow through the entire room and visually alter its the size and composition. Also, it's much more effective to place one larger mirror than multiple small ones, as the disparity of the reflections might bring a bit of confusion.
Embrace the Imperfections
Decorating with mirrors can be done in a variety of ways, and sometimes, it's best to look beyond the traditional design. For instance, broken mirrors are mostly undesirable and thrown away because of the belief that they bring bad luck. Instead of conforming to these superstitions, try to embrace the imperfection of the broken pieces and create something extraordinary out of them. Broken glass can be easily transformed into colorful and beautiful mosaics, while a few cracks in the mirror can simply reflect how something that has been damaged can still be purposeful. This is quite similar to Kintsugi, the Japanese art of repairing broken pottery with gold, silver and platinum lacquer, as a way of showing the history of the object rather than disguising its flaws.
Use It as Art
Art plays a significant role in interior design and mirrors are often used for artistic purposes. Artists sometimes use the softness of old, ancient mirrors to bring color and texture to otherwise cold, reflective surfaces. There's a variety of ways to use reflective glass as art, starting from choosing different sizes and shapes, to placing mirrors in ornamental and embellished frames for a more artistic vibe. Round and sunburst mirrors are often used as a piece of decoration, and they're quite popular as focal points. Creating an assortment of multiple, small decorative mirrors is another way to draw attention to a specific spot in the room, while you can always choose a floor mirror to create an accent wall.
Reflective Furniture
The great thing about mirrors is that they can have a big impact even when used sparsely. This can be seen in mirrored furniture, such as decorative chests, drawers and cabinets with small pieces of mirrors embellishing them. It's mostly effective in spaces like the bedroom and the bathroom, especially when combined with other glass objects like Imperium Wardrobes and Showerscreens, as well as glass doors, splash-backs and glass balustrades.
All this and much more can be accomplished by strategically placing mirrors around the house. The goal is to know what look you're aiming for, whether you wish to enlarge, illuminate or simply embellish a room, and choose your style accordingly.
Diana Smith
Diana Smith is a full time mom of two beautiful girls simply in love with interior design and DIY projects. In her free time she enjoys exercising and preparing healthy meals for her family.
Related posts