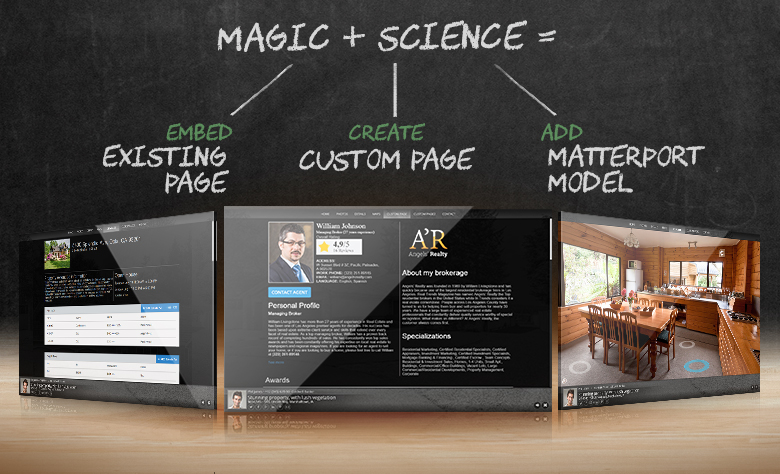 New features for your virtual tours!
Olivia Kosta, 7 years ago
0
2 min

read
1252
Another piece of the puzzle fell through the cracks of the Magic Tower and fitted right in the middle of the Big Picture! It's time to extend your virtual tours and wow clients by designing brand new custom pages, linking existing ones or even embed external services like Matterport.
Create custom page
Virtual tours have been proven to increase sales in real estate more than any other traditional marketing method, but even they need an extra spark sometimes. You can now set your listings apart with a free custom web page designed in our intuitive page creator that lets you add photos, videos, various content and edit text in a glimpse of an eye. Get premium exposure and ahead of your competition with an automated system guaranteed to work!
Embed an existing page
But maybe you want to include an existing web page in your virtual tour, drive more traffic towards it and make it part of an ongoing marketing campaign. No worries! Just copy the link and we'll create an iframe that embeds it in your tour in no time.
Add Matterport Model
The final layer of this update has 3D written all over and includes a brilliant solution for connecting viewers on an emotional level to a property. Let your potential buyers walk around a house from the distance, get closer to objects and understand the floor-plan without even stepping in. If you have a Matterport Model and want to incorporate 3D media images of your listings into virtual tours, now is the time to do it!
How will this help you sell more?
Creating a customized web page for your virtual tour or integrating a 3D solution into it will give your listing a modern edge and feel. Our new features will help you:
Set yourself apart on a very competitive market
Extend your virtual tour presentation
Give a real feel sensation to your virtual tours
Create emotional bonding with viewers
Better integrate your content on social media platforms
Receive better Search Engine results
What do you think about our new features? Leave us a comment bellow and help us grow faster.
Olivia Kosta
Observant and passionate about writing, with an extensive experience in publishing and photography, testing the waters in different related fields, including real estate. Computers and graphic design have long piqued my interest and I play around them ever more curious. Same goes for social media, gadgets, mobile apps and the list goes on.
Related posts