Exploring different careers in real estate

Adrian Johansen, 3 years ago
1
4 min

read
2295
Real estate, for many, is a dream job. However, some may be unsure of jumping into an entirely different career due to the uncertainty. Fortunately, if you know that you want to work in this business, there's no shortage of career opportunities. You simply need to find the one that aligns with your skills, experience, and goals.
The biggest mistake you can make when exploring a real estate career is to have a one-track mind. It would be best if you explored every opportunity available to you since doing so improves the likelihood of entering a field that you truly enjoy.
Here's an overview of some of the many different careers in the real estate industry:
1. Real estate agent
With more than two million active real estate agents in the United States (both part- and full-time), you'll be joining a large group of professionals should you decide on this career. As an agent, you have two primary responsibilities:
Helping your clients buy a home
Helping your clients sell a home
But of course, there's more to being a real estate agent than just that. There's also administrative work, showings, and closings—and that's still just the start. Before you head down this path, consider the costs associated with becoming a realtor. These expenses shouldn't stop you, but you must plan accordingly.
2. Real estate investor
Maybe you like the idea of getting involved in real estate, but traditional career paths don't excite you. In this case, embarking on a real estate investing journey may be just what you're looking for.
There are many ways to make money as an investor, including but not limited to:
Buying and renting properties
Buying, renovating, and then selling properties (also known as flipping)
Investing in commercial real estate
Investing in land development
As a real estate investor, the sky is the limit. However, keep in mind that getting started typically requires a large outlay of cash.
3. Real estate photographer
If you're more about expressing your creativity than investing large amounts of money, real estate photography could be the perfect career path. It allows you to combine your love of real estate and photography, all with the idea of helping agents sell more homes.
As a real estate photographer, your primary responsibility is taking photos of properties before they're listed for sale. Most agents are more than happy to pay for this service, as it increases showings and the chance of making a sale.
Additionally, if you have video experience, it can come in handy when appealing to potential clients.
4. Home stager
Photography isn't the only creative real estate route you can take. If you like to express your creativity through interior design or decoration physically, you may enjoy building a career as a home stager. A home stager is primarily responsible for preparing a home for sale, such as by rearranging furniture, adding accessories, and making suggestions the homeowner can carry out.
The nice thing about getting started as a home stager is the ease of startup. Sure, you can create a company and hire employees, but you don't necessarily have to do so. Initially, all you need is your first client, and you're up and running.
However, the primary challenge of starting your business as a home stager is securing the items you need to spruce up your clients' homes. For instance, you're likely to spend several thousand dollars upfront to purchase furniture, artwork, area rugs, and accessories, among other items. On top of this, you need somewhere to store all these items when they're not in use. When starting your business (or any business!), it's necessary to factor in this potential financial stress that you may deal with.
5. Appraiser
While some people shy away from the housing market's financial stress, if you're drawn to this aspect of the industry, you may thrive as an appraiser. As a residential or commercial real estate appraiser, your job is to collect information about a specific property so you can provide an accurate recommendation for its value. You can also work privately or for the government. For example, if you work as a residential real estate appraiser in the private sector, you'll appraise homes for mortgage and tax purposes.
Many people who want to work in real estate turn to appraising since the startup costs are low. The educational requirements may take quite a bit of time and money, but it also prepares you for a successful career. Once you're certified, you can apply for open positions or consider starting your own real estate appraising business.
Final thoughts on finding a career in real estate
Even in today's day and age, with many people working remotely, the real estate industry continues to boom. You may think the industry isn't for you if you're not interested in being an agent, but don't fall into that trap. Other opportunities within this business may better suit you.
Consider the pros and cons of the career paths detailed above—as they pertain to your skills and goals—to ensure that you make an informed and confident decision. One day you may end up finding your lifelong calling!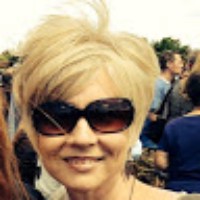 Adrian Johansen
I'm a writer and adventurer in the Pacific Northwest, always in the pursuit of more knowledge!
Related posts