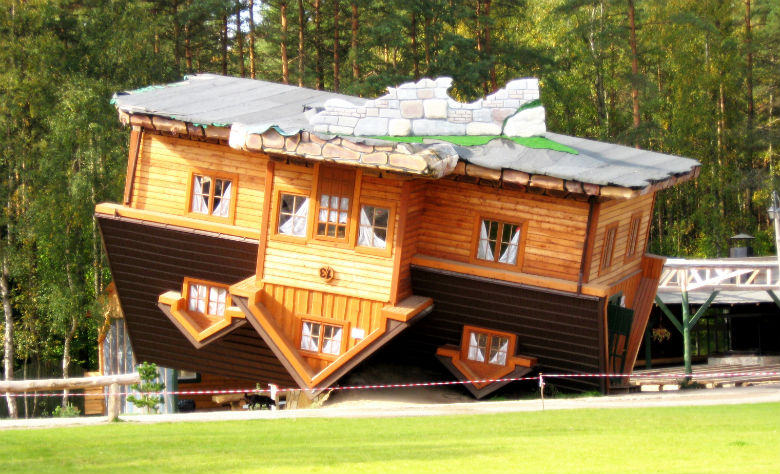 How to sell my 'unique' home faster?
Lisa Ross, 9 years ago
3
8 min

read
2091
Selling a property is without a doubt difficult, especially in today's market, but what more can you do if the property has, let's say, some uncommon features. Then, how can you sell it? Does it need major improvements?
First of all, you need to understand that not everyone is used to the things you love, and not everybody will enjoy the types of details you simply adore. Be aware from the beginning that your property is going to be much harder to sell than the others. But don't worry, there are some things you can do to speed the process up, at least a little bit!
Set your home apart!
Let's clear something from the early start – you don't need to wipe out everything that's out of the ordinary. Not necessarily… Think about it, some things might even get to be the details that will persuade the future owner to really purchase the property. In other words, if your house stands out in a good way, it grabs attention at the same time, but it doesn't scare off possible buyers, then you've got the perfect scenario. If not, then you might consider some serious investments before putting it on the market!
Nowadays having a property that appeals to everyone might not be enough anymore. Why? Due to obvious reasons – the market is oversaturated with properties that just don't say anything to the viewers. On the other hand, a property that can be easily remembered, that sells itself might just turn out to be the lucky clover you were searching for.
Unusual houses have a lot of personality!
Being different isn't always a bad thing! It can be the kind of uniqueness that just sells.
The concerns of selling an unusual house are natural. Just focus – you need to find a unique buyer for a unique house, that's all! Even though you have a habitual house that has a large number of viewers, that doesn't mean they will all make you an offer. Based on the same belief – having fewer visitors doesn't mean no one will want to buy it.
Contrary to common ideas, a property without personality and character will be harder to sell then one with too much bizarre things going one. It is all linked to the way you choose to market it and where you place your ads.
To take the easy way – there is no doubt that you need a good real estate agent by your side that knows how things work in real estate and that can come up with an efficient plan.
Studies show that more and more people search for unique houses; people are bored of habitual living places and want more – 'at least just a part of the house should have a different aura!' (Jake, an eager buyer in New York) However, the majority is still attracted to traditionalism, so don't worry – there is a buyer out there for whatever property you might have.
Tips & tricks that will help you sell it faster!
Here are the things you can do:
*Your visitors need to emotionally connect to the house
Here, there is nothing you can do. These buyers avoid at all costs monotony, and the only thing that attracts them is to be able to relate to the property and perceiving your property like being at home. If there is connection, they will buy it! Therefore, your listing description should be unique as well. The description should give your viewers a hint of how their lives will be there. For sure, you don't need a classic description.
*Accessorize it right
In your own case, you don't need to get attention anymore, you have it already! Now you just have to make it look more inviting and warmer. You need to make your visitors love what they see. For this to happen, get small homely details be part of the picture, place them where they belong and where they look good!
*If you can, create a playroom
This is a sneaky tip that might just work! The majority of the people who are able to buy a house nowadays, or who think about buying a house are in their mid or late 30s. At this point, a large number of them already have children, and a playroom might be the exact element that will do the trick. Thus, one of the secrets you can use in your own favor is to organize an area of the house where children can play safely. For sure, many of your visitors will be impressed and delighted too to have such an area at their disposal.
*Get nature to help you
There are many nature enthusiasts out there, so using fresh plans will certainly have no other result, but a favorable one. Being eco-savvy will open many doors for you. Energy saving devices are another thing that might just work for you, as more and more people are concerned with this worldwide issue.
*Hire the perfect real estate agent
You and your Realtor need to be on the same page. He/she must understand your situation and get you an efficient solution for your problems. He/she must be a really good marketer to find the right places to advertise the property and to expose it at its highest potential. The more you provide the exposure it needs, the better your chances to actually sell it.
*Get feedback
Feedback in your case is more than needed. Try to see the things that attracted these viewers and the things that usually make them avoid places like yours. In some cases, problems like these ones can be solved by only replacing the furniture or bringing in light and good-quality accessories. But it only depends on you to spot these small details that just do a lot!
*Repaint the areas that are too extravagant
Well, let's say that not everyone will love your fuchsia color from your kitchen area, or your deep pink from your living walls. These colors need a little bit of adjustments to make it easier for a visitor to get along with the property. One of the solutions you can adopt is to let aside your emotions and repaint the problematic rooms in a more neutral color. This way, you'll address your house to a wider audience. Keep the property's character, but try to soften it!
*Remove your personal touch
I bet this tip can be easily understood. You need to take all your personal belongings out of the scene when you receive prospecting buyers. Why? The reason is simple – you need to make them feel part of the environment easier; they need to interact with the property and see themselves living there. Apart from this, you wouldn't want them to know too much about you and your life, would you?
What is so different about your house?
What does the mainstream of today's American buyers look for? Well, neutral colors, open and spacious places. Hmm, you are probably looking around and seeing nothing but the opposite. Well, don't panic, there is still hope… Your property doesn't just fit here, it's not for this category of buyers! You need to find the places where people go crazy, in a good way, for this kind of property. As strange as it might sound – yeah, there are people out there who love the same things you like. You just have to find them…
So, how is your property any different than others and how can you solve the problem?
You have personalized it with odd or unexpected features
Well, as much as you think you know how to sell your own house, get yourself some experts to support you, and here we're not only talking about a good real estate agent who is by the way a must, but you also need a home designer's advised opinion. He/she will most certainly give you some clues on what can you do to make it look attractive to your audience.
Either that your designer will change the placing of the furniture, will get you some details that will make it look more homely and welcoming, or that he/she will advise you to get some things out of sight, either way he/she will help you sell it faster. What should you do? Emotionally detach yourself and be open-minded. For sure, some changes need to be done and probably you won't find them suitable. But do you know what? They are professionals and they most certainly know what they're doing. You just need to let them do their jobs!
It has a particular architectural style
Well, in this case there is not so much you can do. Every house has its own character and if your property has certain breathtaking features then go for it and find the right buyer.
It has a strange floor plan
Any room can be rearranged and reused in a different way. Here, let the new owners find the functionality of every room. What should you do? Make it easier for them to find a natural path for this and listen to an advised opinion. If you're thinking about selling the house unfurnished, it might be easier!
So, all in all every problem has its solution. The only thing you have to do is to search for it and never lose hope. Moreover, having a team of professionals to help you, will make things easier. Try to be flexible and emotionally detach yourself! Thus, you'll sell your home easier and without so many headaches!

Lisa Ross
A former head writer for some of the most successful online magazines, Lisa Ross is the official writer of Tour Wizard. Widely regarded as one of the most prolific authors in today's online world, Lisa came as a surprise for her audience often providing controversial points of view. She is considered one of the preeminent writers on real estate topics, who is also the fount of creativity and innovation for editors worldwide.
Related posts