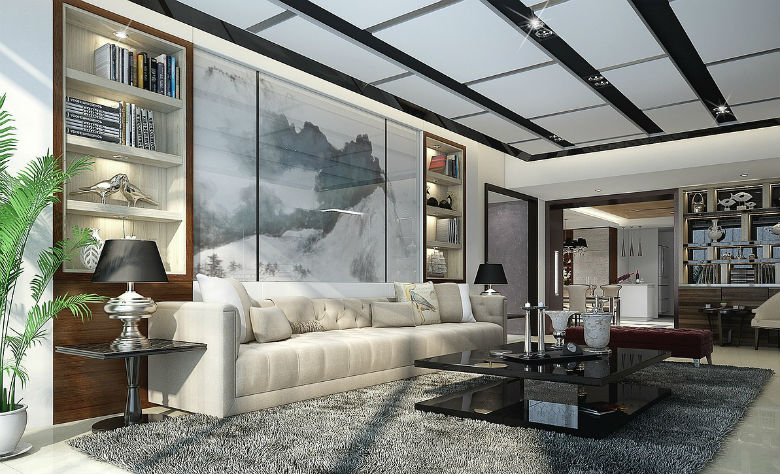 Why do you need a professional photographer too!
Lisa Ross, 8 years ago
0
7 min

read
969
How important is professional photography in real estate? What is the difference between a professional photographer and a novice? Does this have an impact on the overall transaction? Either you're a Realtor, a homeowner or a home builder a fact is certain – you need high quality marketing ingredients to become successful in today's market, that's for sure! And one key element that brings buyers at your door is high-quality pictures! But let's find out more about the reasons you should work with a professional photographer too!
It's not a surprise that listings with great photos allow you as a seller to get a higher asking price! Good quality photography can bring you the desired outcome! But why does this make such a difference? Well, photos that are taken from the marketing and selling perspective really give the seller an edge! Let's find exactly why it pays to work with a professional photographer when trying to sell a property! It's essential!
This will change everything you know about professional photographers!
Today's buyers scan through thousands of listings every day to get the house they need. So, what can you do to get their attention and make them stop at your own particular property? The fastest way to do it is through stunning pictures, think about it – this is what they get to see in the first place!
There's no question that taking quality photography is an art than only some get to master, so let's discuss some of the most incredible advantages you get with a professional photographer by your side! It's really amazing!
Benefits of working with a professional photographer when listing a property!
Their knowledge is essential
The expertise of a qualified real estate photographer cannot be replaced with any YouTube tutorial out there. This is not quite that simple… No matter how much you would struggle to do it right, it pays to have a skilled professional who does this on a daily basis, to ease your stress level and get what you need – serious offers. Remember – they are trained professionals with skills and knowledge acquired over time…
From another point of view, in today's crowded market, it's hard to get a property noticed; the secret stands in the quality of your listing photos. Thus, some get to the obvious conclusion – it's easier for viewers to remember a property with impressive photos than one with ordinary ones.
Their experience is a game changer
While some may think that taking real estate photos is as easy as taking a family picture, others more experienced know that working with professionals makes the difference nowadays. Having the right technique, the proper equipment and the know-how ensure a breathtaking final product – pictures that will remain in the viewers' minds for a long time!
They know how to use their equipment properly
Let's clear something from the beginning – having a professional camera and costly lenses doesn't guarantee an excellent result, on the contrary the settings you make influence the final product – to go even further into the matter, you can easily ruin a perfect site with the wrong camera settings. In short, it's far much more important the way you handle your equipment rather than the brand of the camera itself! A stunning photo will impress viewers, while an incorrect one will only turn buyers away from the property! Don't blow your chances, once a visitor is disappointed he/she will never return!
They know how to point out the advantages of the house
The talent of such professionals cannot be compared to anything else. The way they see the property through their lenses and the way they manage to expose it in catchy photos is a real challenge. But how do they do it? Some say that it is a game of matching the right light, a stunning angle together with an excellent décor and a correct focus. Hint: there are several factors that brought together result into something spectacular, it's not only one that does it all! In the end, they all contribute to an incredible result – photos that let the property speak for itself!
They make your home stand out
But what is the main reason to get professional photos when trying to sell your home? You need an amazing tool to persuade your audience to spend time on your ad and then convince them to come and visit the property in person. Statistics even point out that the listings with professional photos have better chances to catch the eye of the viewer more than the ones with poor quality images – the first thing prospective buyers see are the pictures and not the content of the listing. And who can do this better than specialists who dedicate their lives to real estate photography?
A listing that is easily noticed, has higher chances of success! So, can you handle it?
They grab the attention of serious buyers
It's not a novelty anymore that 90% of today's homebuyers search the internet for the property of their dreams, before attending any house events in person. More than that, they select the properties to visit later on based on what they see online! Consequently, this networked environment represents a great opportunity for you to persuade people to come and visit your own place. And the best way? Work with a professional photographer that will deliver the expected result and within a comfortable period of time!
So, why risk having your property stuck months in a row on the market and make people doubt its value, when you can start off with the right foot! This is the reason why some get to the conclusion – rookie photos may do more harm than you can imagine!
They help you sell your property for more and faster too
Specialists agree upon the idea that the first step to persuade viewers that a property is worth their time and money is through astonishing realty photos – this gives them a glimpse of the reality behind the images. More bidders means more chances for you to get a better price after closing the deal!
Let's face it, the visual impact is probably one of the decisive factors that determine the viewer to come and visit one property in person or not! Studies show that the first 20 seconds are vital; this is the moment when the overall impression is made! So, choose your pictures attentively!
They make people remember your home
Working with an experienced photographer is always an asset, no matter from what angle you see the story from! They make the difference in what concerns meeting the marketing needs of a listing: good quality photos stimulate imagination! And guess what – this can only result in a greater impact on your audience! Proficient tools, positive results!
They get you more visitors and thus increase your chances to sell!
More viewers mean more chances to sell faster and for a better price! A poorly advertised property is always harder to sell, and one of the key elements in real estate marketing is good quality photography! Don't waste your first impression, because it normally is the only impression! Choose to work with professionals, it's the safest way!
They help you trigger emotion
Amazing photos impress and this is what you really need – triggering emotion is what sells! It is said that a picture is worth a thousand words, consequently take care of your listing photos to get the best out of your transaction!
All in all, they know how to make something ordinary look extraordinary!
Using light in your own advantage, flash or post processing software at a proficiency level can only be done right by professionals. So, don't waste no more time and don't put your property at risk of not selling because you try to cut expenses from where you shouldn't! Details do the trick around here!
Today's real estate hottest tools – Professional photography!
Being a successful real estate agent implies delivering high-quality products to your clients, so working with a photographer becomes more than a necessity! In addition, keeping track of the way social platforms evolve, such as Instagram or Pinterest, should dictate the way you advertise your listings. Otherwise said, this should point out once again the importance of expressive photos in real estate!
To continue, there's no other way to sell a home nowadays, but with professionally edited media!  It becomes clear by the day that photography is an important tool of the 21st century realty market! So, why not make sure you are delivering exactly what your customers require? Photos that sell!

Lisa Ross
A former head writer for some of the most successful online magazines, Lisa Ross is the official writer of Tour Wizard. Widely regarded as one of the most prolific authors in today's online world, Lisa came as a surprise for her audience often providing controversial points of view. She is considered one of the preeminent writers on real estate topics, who is also the fount of creativity and innovation for editors worldwide.
Related posts