The future of living: How to upgrade to a smart house

Christian Kruse, 2 years ago
1
4 min

read
1177
After a long, hard day, what can be more rewarding than a comfortable and peaceful home that welcomes you. If you are looking for ways to spice up your home and make it more inhabitable, having a smart home might be the answer. There are several benefits associated with an intelligent home if the project is handled well. It provides homeowners with maximum peace of mind and comfort by allowing control of their smart devices from their mobile phones. Here are some of the essential items you need to consider for turning your home into a smart house.
1. Understand all your connected devices
Before building your smart home, you must be aware of the devices that can be connected and their features. Some of these can be used to develop an innovative home project:
Smart speakers
Smart lighting
Security cameras
Intelligent thermostats
Carbon monoxide detectors
Audio systems
Smart smoke detectors, irrigation, and mirrors.
2. Complete the project one step at a time
As devices are continuously developed, the prospect of a smart home can soon become overwhelming. However, you may get over this feeling by just taking things easy. Think about starting the project with one or two gadgets before you move on with the project and incorporate other devices. Suppose you like the idea of controlling music and light. In that case, you can consider buying intelligent bulbs that allow you to manage the light inside your house by using various brightness levels and color temperatures. You will be able to turn the system on and off automatically.
3. Get a proper temperature controller
A temperature controller is an instrument that regulates the HVAC or heating and cooling instruments automatically for maintaining a constant temperature. The device controls temperature by measuring current room temperature and then compares it with the set point that the user desires. After this, it also manages the AC or heater for regulating the temperatures for meeting the expected set points. Constant use of heating and cooling systems will cause outrageous gas and electricity bills, leading to continuous equipment diagnostics. But, getting a suitable smart temperature controller can save a lot in bills and energy and raise your gadgets' lifespan.
4. Compatibility of devices
Many times, people get carried away with the idea of developing smart homes and end up forgetting to verify the compatibility of all the instruments. Any smart home means all the devices working inside the house have to connect. If they do not, you will be going back and forth to your local store. For example, the device that works with Google Assistant might not work by using Samsung SmartThings. You can perform some research before you are forced to head to a store to return the items purchased. It is also possible to complete some home remodeling to convert your home into a smart one. However, what you are buying and then use for remodeling is up to you.
Benefits of having a smart house
Having a smart home allows you to monitor it even when you are not around the house. This prevents any attempts of burglary and danger. A homeowner can program their doors to open and close at a pre-specified time or play music when they wish. Lights and fireplaces can go on or off at specified times. This can be extremely useful, especially for healthcare workers. You can have a smart irrigation system to ensure that flowers, lawns, and plants are watered on a specified schedule with the proper quantity of water. It also saves outrageous light bills if you forget to close light switches or AC.
Moreover, if you are used to being around a smart environment, you will most certainly expect to find it everywhere you go. You need to work in ideal conditions; therefore, if you happen to be in the US, try coworking spaces in Houston to get the best experience.
Conclusion
Nothing is more convenient in a home than having all your devices in a single place where it is possible to control them. It is more uncomplicated and more comfortable. Apart from this, it also allows the home to become more secure and liven up the atmosphere inside the house. You must be aware of the connected devices. You can begin the project with a single device, such as getting a suitable temperature controller to improve the compatibility of the gadgets.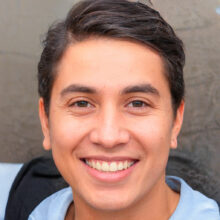 Christian Kruse
Christian Kruse is an economist specialized in strategic consultancy, with vast experience working at the intersection of marketing and technology. A transformational leader, Kruse has held a raft of executive positions throughout his career, and now dedicates part of his time sharing his professional experience to a larger audience.
Related posts