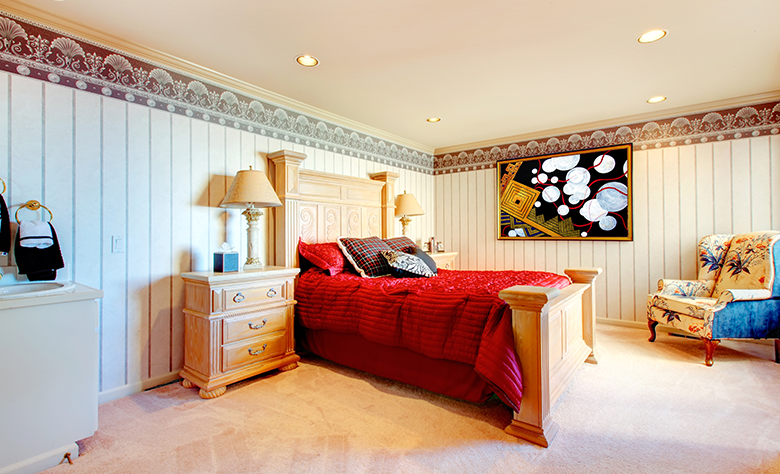 Great Tips for Creating the Perfect Basement Bedroom
Lana Hawkins, 6 years ago
2
4 min

read
1454
There is a time in every family's life when you need an extra room. Children grow up and they need separate spaces. You need a quiet part of the home to sleep. Seniors can't climb up the stairs. Grandparents move in. Or there is simply a need for an extra room for the guests. What's the best solution? Should you purchase a new property or build an addition to your house? Well, not if you have some unused space to spare. Putting the basement to good use is a great option that shouldn't be difficult. Here are a few tips that should help you turn your basement into a cozy retreat.
Make It Warm
There is nothing worse than sleeping in a cold room, except for waking up in a cold room. Unless you were using it for some purpose that required warmth, your basement is probably very chilly because of the bare concrete walls. That problem can be solved easily with great insulation and wooden panels. Wooden floor or wall-to-wall carpeting can be a good way to keep your feet warm.
Make It Quiet
A good bedroom requires peace and quiet. Although the insulation will partially address this matter, it is important to additionally soundproof the space, especially if there is a lot of traffic in the room above the basement. A great way to block the noises from above is to install acoustic ceiling tiles. They're quite easy to install since they simply fit into a grid system above. A drywall will also do a decent job.
Change the Layout
This is definitely something you don't have to do, but if you do it right, you can benefit from it greatly. First you need to decide whether you're going to use this space only as a bedroom or would you like some additions like en-suite. If there is a need for tearing down a wall, building a new one, adding new staircase, constructing a fireplace, installing basement windows, or any serious works, you should check with professionals whether it is safe to make such changes. Also, consult the electrician in Castle Hill if you want to change the lighting scheme in your kitchen or dining room, or have some wires to be taken care of.

Choose a Design Style
Now that you have finished with all the boring tasks, it is time to move on to the fun part. Choosing a specific design style will set the tone for all the remaining steps, including the choice of paint color, furniture and accessories. Basement is, by its nature, a perfect place to experiment with industrial style since you have the excuse to leave some of the walls without finishing and some pipes exposed. That doesn't mean you can't choose a different approach like Scandinavian, Mediterranean, Mid-century modern, etc.
Furnish It
A comfortable bed is the basis of a great bedroom, regardless whether you're thinking about using the basement as your master bedroom or converting it into a guest room. The bigger the better is a rule that can be easily applied here. Besides the comfort, keep in mind the aesthetics – headboard and bedroom bench can elevate the room's elegance to the max. You will also need nightstands. You don't even have to buy them – just use a couple of cinder blocks, old suitcases or stools. Storage solutions are also recommended. You can use a dresser, niches or built-in a walk-in wardrobe.
Mind the Details
The details can make or break a room's look. Although they will largely depend on the design you decide on, they do have some things in common. Unless the bedroom will also serve as a home office, you don't need strong lighting. A statement chandelier or similar overhead fixture will do the trick, but it would be good to add wall lamps on each bedside or at least table lamps on the nightstands. As for the accessories, you can introduce plants, artworks, mirrors and candles.
Depending on the condition of your basement, the furniture you own and the style you opt for, you will have to invest more or less money creating a basement bedroom. Although it can be time and money consuming, this renovation is more rewarding than you would expect since it allows you to have a fabulous retreat, and that can also work as a comfy resting space for your guests.
Lana Hawkins
Lana Hawkins is an architecture student and a crafty girl from Sydney. She enjoys writing about home decor and she does it regularly for
Smooth Decorator
. Also, Lana loves cooking for her family and friends, and spending time in nature.
Related posts