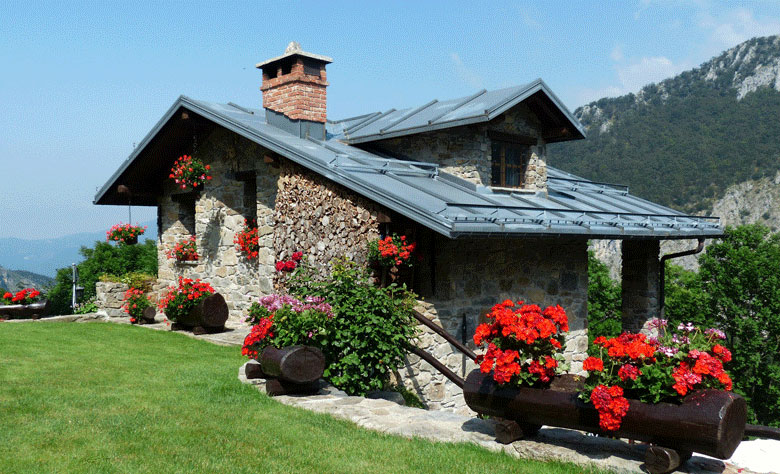 Real Estate Investment: Top 7 Countries Hotlist
Lana Hawkins, 8 years ago
2
4 min

read
1484
As the world is overcoming economic crisis, there is a new surge in investments. If you are looking to invest your money into something, real estate is always a safe choice. The only way you could lose is if the area is hit by a war or a natural disaster. Otherwise, the value of your property will only go up. However, some markets have a greater upturn than others meaning that you will earn more profit from your investment faster. So, what are currently the best real estate markets in the world? Let us see.
Switzerland
One of the world's most scenic countries, with a long history of prosperity and piece, Switzerland seems to be a perfect place for everything. Following the enactment of strict laws concerning the ownership over second homes, many properties have been put on the market. However, if you are seeking real profit, you might want to consider commercial property, such as hotels and restaurants, since Switzerland is a popular vacation destination for people from the neighbouring Italy, France and Germany.
Ireland
With the fastest growing GDP on the Old Continent, Ireland is once again rising from the ashes of economic problems. This fact reflects on the Irish real estate market, of course. The prices have skyrocketed in the last year, reaching a two-digit annual increase rate of 17 percent. The capital, Dublin, has been competing with Los Angeles year after year and it seems this trend will only go upwards for this market.
Turkey
As the Turkish economy keeps growing, so do the home prices. In the last few years, these prices went up by approximately 7 percent each year, and the number of overseas property buyers in Turkey rose by more than 70 percent, mostly British. Recently, due to the situation in the Middle East, the country has seen many buyers from this part of the world. Naturally, the city of Istanbul is leading the way.
Sweden
Sweden might not be on many an investor's radar, since it is not the fastest growing real estate market, but it is definitely worth checking out. First of all, it is considered one of the best countries to live in, thanks to things like top education and low crime rate. More importantly, some 65 percent of Swedes live in rented properties. And all of them actually can afford to pay rent.
Qatar
The 2022 FIFA World Cup has put the spotlight on this small country on the Arabian Peninsula. Following the rapid economic growth and population increase, the real estate market is also unwaveringly booming. In 2015, the home prices saw an increase of more than 15 percent. Who knows how high it will be by 2022. We can wait and see how well others are doing, or invest straight away and reap the rewards later.
Costa Rica
Next to Panama, Costa Rica is the most interesting Latin American market. It has its growing economy and progressive government to thank for that. According to people from encuentra24, another important reason for its attractiveness investment-wise is that it is still a buyer's market. So you have buyer's prices and growing economy. The only likely scenario is a huge return on the investment.
New Zealand
New Zealand is the ultimate paradise on Earth! Both in terms of its natural beauties and investment opportunities. The country has reported a rise in home prices of almost 50 percent (yes, we meant 50 percent) even in its remotest part. Every year New Zealand is visited by 2.5 million international tourists, which means you will not go wrong if you invest in a commercial property either. Let us not forget the various tax breaks that New Zealand offers: there is no stamp duty, no estate tax, no capital gains tax, no wealth or death tax. There is another bonus – foreign investors are not required to obtain an approval from the Overseas Investment Office.
Whichever of these destinations you choose to invest in, you are in for a nice profit. If you were to pick by your personal preferences, which one would you choose?
Lana Hawkins
Lana Hawkins is an architecture student and a crafty girl from Sydney. She enjoys writing about home decor and she does it regularly for
Smooth Decorator
. Also, Lana loves cooking for her family and friends, and spending time in nature.
Related posts