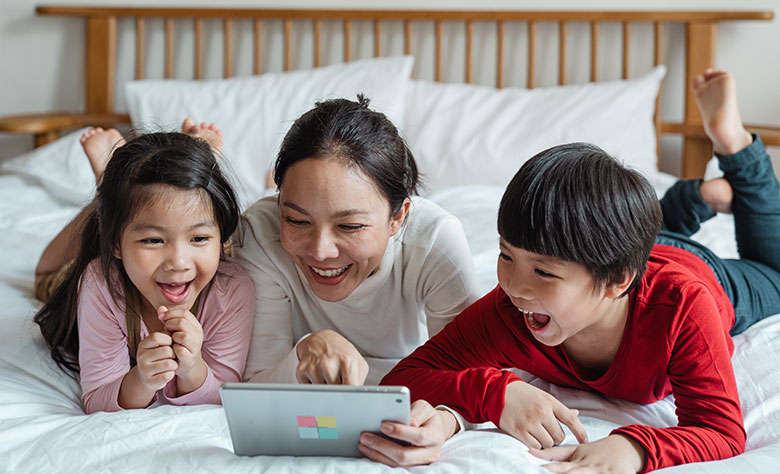 Will virtual touring be the norm after COVID-19?

Adrian Johansen, 3 years ago
0
5 min

read
2022
COVID-19 has served to shake up many activities that we take for granted. Most industries have had to assess how they can continue functioning while maintaining safe distances and sanitation standards. The real estate sector has responded by experimenting with innovative strategies, with a handful emerging as both safe and successful. For the most part, these lean into the benefits of online spaces. One of the key challenges has been to provide a suitable alternative to in-person touring in a way that is both accessible to the potential buyer and results in sales. The technology of our digital age has made virtual touring during COVID-19 a practical and creative solution. But can it also continue to be useful as we return to some semblance of normal?
We're going to look into some of the benefits that virtual touring offers both industry professionals and consumers. Could this approach make a difference in how real estate sales are undertaken? How can we implement various technologies in a way that has a significant impact?
Accessibility
Aside from the ability to allow people to view properties without exposing them to a dangerous pandemic, virtual touring has the potential to improve overall accessibility. One of the most important considerations for this from a legal, ethical, and business standpoint is people with disabilities. The Americans with Disabilities Act (ADA) makes it unlawful to discriminate against persons with disabilities, and realtors must make all reasonable efforts to ensure all potential customers have equal access to business facilities and services. In this regard, virtual tours can be another tool to invite those with differing mobility and accessibility needs to view properties.
Virtual tours have wide applications, beyond the current pandemic.
For potential buyers without access to online services, virtual tours of properties can be viewed in the real estate office. This also allows sellers to offer tours of multiple buildings without complicated making travel arrangements. While one of the benefits of virtual tours is the ability for buyers to watch them from the comfort of their own homes, realtors must make accessibility considerations here, too. Care needs to be taken in designing the user experience (UX) of the realty website and virtual touring interface. Options for larger typefaces for documents and audio descriptions must be made available for visitors with limited vision. Make navigating the virtual tour easy to understand, and intuitive.
Marketing and sales package
While we still consider how virtual touring can keep us safe, it's essential to look at how we can use it as part of the more extensive business plan. We can capitalize on the resources that circumstances have forced us to adopt by embracing them at a cultural level. Realtors need to look for ways to make virtual tours an indispensable element of their sales and marketing strategies.
Gaining the attention of potential buyers in a way that leads to conversion is always challenging. One of the key ways virtual tours can make a difference is to be an asset for the top three levels of the sales or marketing funnel. By posting virtual video tours on YouTube, optimized with tags and keywords for the property's location, you can raise the awareness (top level of the funnel) of prospective buyers and desire for the product (second and third levels of the funnel, respectively).
Salespeople can provide inexpensive VR viewers, which allow buyers to experience a virtual tour using their phone.
Virtual touring can also become a practical part of the information package you provide potential buyers. There are often various additional costs that buyers must consider, and realtors can make things a little easier for them by highlighting these during the virtual tour. Here are some tips:
Use the narration to point out energy-efficient aspects that reduce utility costs
Talk about opportunities for possible renovations or updates and the average prices for these
Partner with mortgage and insurance providers to give insight into these costs
Offer discounts
Embracing technology
We've covered how and why virtual touring are advantages to realtors beyond COVID-19. It also pays to look at the specific technology involved and how it can best be used for the most impact. We're fortunate to be living when some pretty advanced technology is affordable but generally quite user-friendly, which means that realtors have some opportunities to get creative with their virtual tours.
Realtors should look for ways to make virtual tours an indispensable element of their sales and marketing strategies.
Mobile devices have become a vital technology in the sales process. Salespeople and customers alike tend to have easy access to tablets and smartphones. This means realtors can send links of virtual tours to customers located anywhere in the world. Access to mobile devices also means that virtual tours don't necessarily mean that realty offices need to invest in state-of-the-art virtual reality (VR) headsets — although that is becoming a cost-effective option. Salespeople can provide inexpensive VR viewers such as Google Cardboard, which allow buyers to gain the virtual reality tour experience, using their phone.
Drones have also risen in popularity as a tool for capturing unique elements for virtual tours. Their easy maneuverability means that users can create a seamless tour experience that moves from a bird's eye view of the property and surrounding land to the inside of buildings. Potential buyers can be treated to beautiful, cinematic views of the surrounding area and inspect aspects of the property, such as the roofs and external structural integrity.
Conclusion
Virtual touring may appear at first to be just a practical solution to social distance selling. However, it has applications beyond our current pandemic. By taking time to understand the technology and how it can affect both accessibility and the marketing process, realtors can be both successful in the future and push innovation in the field.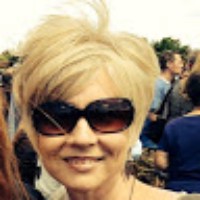 Adrian Johansen
I'm a writer and adventurer in the Pacific Northwest, always in the pursuit of more knowledge!
Related posts