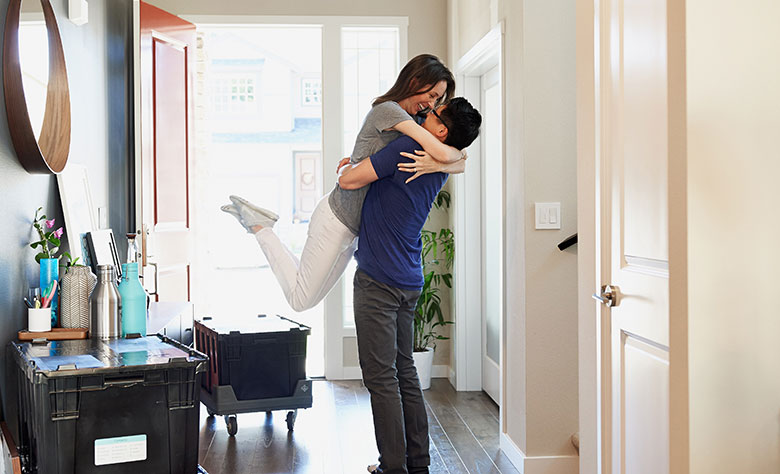 10 Signs Your Home Has Good Resale Value
Rachel Jones, 4 years ago
0
4 min

read
983
It is the dream of every homeowner to make a windfall after selling their home. Of course, being the biggest lifetime financial investment in most people's books, it is understandable why someone would want to make the most out of a home resale. The good thing these days is that when you wish to resell your home, there are tons of reputable platforms, both online and offline, that will help you find the best real estate agents who will get you as much money as possible from the resell.
Before you start
But before you contact the agent, you must work towards improving your home's resale value. You need to know all the factors that influence a home's resale value right from the day you decide to buy your first home, so that you can have it easy when/if the time to sell comes. To give you an idea of what we mean, here are 10 signs that will tell you if your home (or to-be home) has a good resale value.
1. Good location
If you remember correctly, the area was one of the critical factors that advised your decision to buy your current home. Every home buyer wants to own a home in a desirable location. If your home is in a good place, it is likely to attract many home buyers. The higher the demand, the higher the price! Good location to most people means quiet neighborhoods, proximity to establishments, and excellent infrastructure.
2. Has a great curb appeal
Your home's façade will either attract potential homebuyers or push them away right from the street, regardless of its indoor attractiveness. You need to give it a great curb appeal by manicuring the lawn, investing in quality landscaping, lighting the driveways and pathways sufficiently, and making all necessary modifications to provide the home an appealing entry.
3. It is in the right school zone
The ratings of your neighboring schools will influence a buyer's decision to buy or reject your home, mainly because most new homebuyers are newlyweds, first-time parents, or couples with school-going kids.
4. The home's health is in good shape
One of the things that home inspectors check in a home when determining its worth is its health. How are quality the cooling and heating systems? Are the plumbing and electrical installations in good shape? What about the roof? You need to fix all systems before putting up your home for sale. The outside look of the house is the first impression a client gets. Make sure to change your windows, replace your sidings, grow a garden lawn, and fix your lightning to increase your house's value.
5. The neighborhood is safe
If you have to reinforce your home's security systems every year, then you probably do not live in a safe community. Metallic fences and reinforced windows would be great additions to your home, but they can easily send the wrong message to potential buyers that the neighborhood is unsafe.
6. It is not the priciest home in the neighborhood
If you bought your home at an unreasonably high price, you would most likely be reselling it at an unreasonably high price as well. In that case, there will be countless homes that are in a better condition than yours- probably more prominent- that will be selling at the same price as yours, or even lower. That will negatively affect your resale value.
7. It has sufficient bedrooms
As we mentioned, most homebuyers either have young kids or are planning to have kids, and an important thing to consider is soundproofing your room, because kids make a lot of noise, and let's be real, who likes a noise environment?! Such buyers want a home with at least three bedrooms, one for the couple, one for the kids, and one for the guests. If your home has four or more bedrooms, it will attract more buyers.
8. It's in a quiet neighborhood
The need for a quiet neighborhood cannot be overemphasized. Every homebuyer out there wants to live in a serene environment, somewhere they can relax after working all day long.
9. Your neighborhood has a restrictive homeowners association (HOA)
The value of the neighboring homes means a lot to potential buyers. If there is a community association that governs the conduct of everyone in the neighborhood, buyers get the confidence that their lives won't be ridden with unnecessary neighborhood chaos once they move in.
10. It is family-friendly
You cannot separate home ownership from family. Even if you don't have kids of your own, you must ensure that the floor, the electrical installation, the backyard, and everything about the home is kid-friendly. Without that, your home's demand will decrease, and so will its resale value.
Conclusion
To be on the safe side, be sure to consider the resale value of a home even before buying it. A home is too big an investment to leave it to chance, after all. You cannot allow your biggest investment to lose money instead of doing the natural thing that investments do- making money!
Related posts