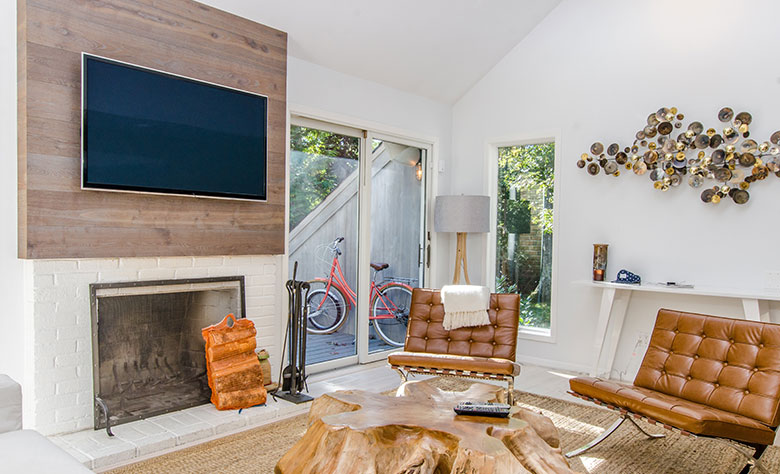 10 Things Every Grown-Up Home Needs
Chloe Smith, 5 years ago
0
4 min

read
1046
In the life of every person comes a certain point when it's time to move from your parent's house, and it can be very intimidating to live on your own. Renting leaves you in some uncomfortable vacuum like you'll be a student forever, so everyone above the age of 35 is trying to establish their own home. But even when you get your hands on some property, it seems like it'll take years to equip it with all the things you need. This fear is far from justified since there aren't many crucial things are necessary to make you feel at home, although it might be hard to pinpoint them at the beginning. That's why we've decided to do it for you.
1. Candles
It seems odd to set candles in the first place, but we've decided to start with a situation where every family spent the most of their quality time – at the kitchen table. Eating together is a healthy tradition that needs to be retained at all cost, if only on Sundays. Lighting a candle during your family meals creates a feeling of a simple yet essential ritual that will keep that tradition alive.
2. Cloth Napkins
It seems that will never come to the crucial stuff, right? But cloth napkins can make a world difference during your meal together with their softer touch on the face, and they add a nice splash of style under the warm candlelight. There's far less waste than with paper ones, and you can increase their emotional value by making your own.
3. 100% Natural Cleaning Products
One thing that you don't need inside your home is a toxic chemical, especially not in the kitchen where you eat, although you should use all-natural cleaning products in the bathroom, too. This modern era has made the domestic life far easier with a wide range of products, gizmos, and gadgets, but this technological evolution shouldn't make us forget about Mother Nature.
4. Landing Strip
Efficient entry point near the door is not important only because of the warm welcome of your guests, but it also determines your feeling when you're stepping inside your home. If you're going to spend the quality time together with your family, you need to leave your work soon as you walk through the door. A good landing strip will take care of your wallet, keys, or purse, and after you hang your jacket and umbrella on its hooks, you'll immediately forget about the rainy day outside.
5. Work Space
No matter how we try, sometimes we must carry our work home. The key is to evade the situation where this works becomes a strain and leads to a stressful situation with your family. You can make sure it won't come to that with a functional and eye-pleasing home office space. The trick is to employ a design that will keep you comfortable and focused all the time. That doesn't mean you have to buy all those fancy gadgets you have back at the office – quality executive office furniture is quite enough.  Your sofa might look comfortable, but you need something to support your back and prevent you from dozing off, keeping you focused.
6. Board Games
Are we back to 'trivial stuff'? Not at all – the happiness of every family is measured by the amount of entertainment inside the home. You don't want your kids to spend their free time with their eyes glued to the TV screen and computer screens, so equip yourself with a variety of board games you can all play together.
7. Friends Zone
Grownups need to have their fun, too, and the best way to evade spending time in pub away from your family is to invite your friends over. A comfortable and good time inside your living room can be achieved with a coffee table, some chairs, and a comfy sofa.
8. Light
Although the best light is a natural one, having lights in every room will chase away those shadows on a cloudy day. Moreover, they will prevent your creativity from turning into a depression.  The key is to use artificial light in a way to imitate the natural one, and dimmers could do wonders for the atmosphere.
9. A Quality Mattress
With a rapidly growing rhythm of the modern life, we're caught in a turmoil of numerous daily obligations. Most importantly, without proper rest, we would fall apart. A mattress is the most used piece of furniture and if it's not a quality one it will fall apart together with you. Besides that, inviting and comforting cushions will improve your sleeping pattern and prepare you for every single day of hard work.
10. Plants
People don't keep fresh plants in their homes only for the elegance and beauty of the interior. Besides the improved air quality, nature improves our overall wellbeing. If you your stress levels are hitting the roof surround yourself with your little green friends.
Ten things – that's all it takes to make your place of living feel like home. And the half of them you can make yourself.
Chloe Smith
Chloe Smith is a design enthusiast and a part-time writer always willing to share tidbits of advice. She believes that passion, courage and, above all, knowledge breed success. When she's not working, she's probably somewhere cuddled up with a good book, and a cup of lemongrass tea (or more honestly binge-watching the newest Netflix hit show).
Related posts