5 Ways to protect your furniture while moving
Ron Wolf, 2 years ago
0
4 min

read
1481
Moving the furniture can cause some headaches. Getting the furnishings to the target location in perfect condition is a challenging task. Small items won't cause any issues as they are easily packed, transported, and unpacked. On the other hand, larger pieces such as couches, leather chairs, or bedroom sets are much more complicated in terms of transportation. It isn't rare that the furniture arrives at the new location scratched or damaged in any other way. That is why appropriately protecting your furniture is a necessary part of the whole process. Here is how to ensure safe and careful furniture transportation while moving.
Prepare the packing materials
Before you start packing anything, you should ensure you have everything you need. Even though packing tape and cardboard boxes are a good start, they won't be enough. You'll need other packing materials as well, so start making a list as soon as possible. You won't protect the furniture properly if you don't have bubble wrap or sofa and mattress covers.
Not only that, but you'll also need some plastic stretch wrap and sealable plastic bags. Corrugated cardboard sheets could also come in handy. None of these items is expensive so they won't cost you much. However, they could prevent breaking even if the furniture is mishandled. Loading and unloading the furniture won't be a problem either, as it will be wrapped and covered in multiple layers.
Prepare the furniture
Now that you have the materials necessary for moving the furniture, it's time you've prepared the furniture for moving. Your valuable pieces can easily get scratched. However, you can change that and preserve the perfect condition of the furniture. For instance, wiping the furnishings with a microfiber cloth can prevent scratching during transport.
When you use the bubble warp without wiping, you let dust, dirt, and debris rub on the surface of the furniture. This all can create microscopic scratches. Another thing to be aware of is that you need to be extra careful with the drawers. Make sure to remove the knobs, handles, and casters from drawers and cabinets. Use the drawers for packing lighter items to save time and space.
Disassemble the furniture
The next important thing to do is to disassemble the furniture. Whenever possible, you should do this as it makes the packing process much more straightforward and keeps everything intact. If you can't dismantle pieces such as pianos or fridges, affordable and professional removalists could help you move these items. You should contact experts whenever you come across a challenge too difficult for you!
For the pieces that you can disassemble, you should approach them carefully. For instance, could you not do it without the owner's manual? Don't forget to put the screws and similar hardware in sealable plastic bags. If necessary, take some pictures of the furniture to reassemble it correctly once you arrive at the new address. Finally, do all of this a day before moving to be more organized.
Wrap the furniture
If you've prepared all the necessary materials and disassembled everything you could, you can start wrapping the furniture. Proper wrapping is maybe the most critical part of the process. Be aware of what you're packing and adjust the wrapping materials to the items. For instance, upholstered items are best protected by plastic wrap.
Sofa covers are also great for these items. On the other hand, delicate wooden pieces and glass items are best preserved in bubble wrap. Make sure to use corrugated cardboard sheets to provide cushions between wooden pieces. When wrapping mirrors, you could use painter's tape and put an "X" on it. This will minimize the mess even if the mirror breaks.
Load the van
Even if you do everything perfectly, you can still damage the furniture if you don't load the van properly. Placing the items can never be random – you need to do it strategically. For example, the heavy boxes should always be on the truck floor. Then, you can put the lighter containers on top of these. Before you put the furniture in, you could create a box wall. This will bring more stability.
When putting in the upholstered items, secure them with a rope. Place some packing blankets around them and pick the things to put around them carefully. With the lighter boxes, you can use the tops of dressers. Pack them tightly, one next to the other to prevent slipping. When unloading, take the things out one by one and make a plan for this as well!
Conclusion
Moving is a complicated process. It takes a lot of time and preparation. The more prepared for this, the simpler the move will be. If you're worried about your furniture, these tips will help you protect it.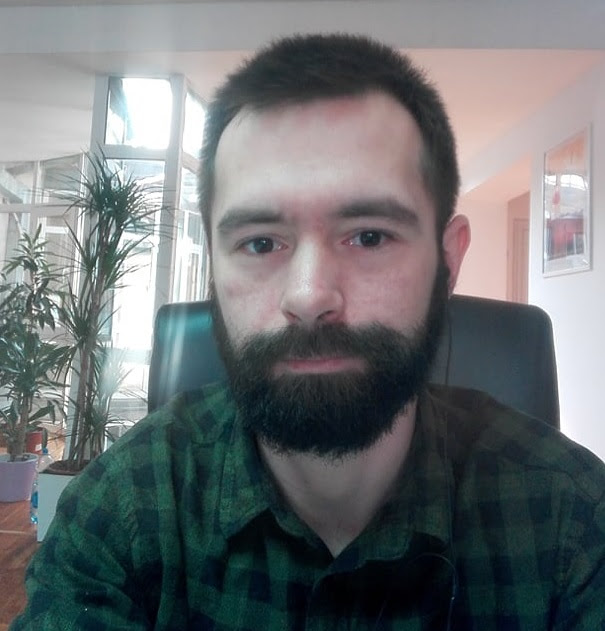 Ron Wolf
My name is Ron Wolf. I'm a hobby designer and a DIY enthusiast, and, above all, a very blessed father of two. Besides that, I have a strong passion for writing. If I'm not working I enjoy being outside with my family. Hiking, bike riding, and BBQing are always a thing for me. In the evening, I like to watch documentaries or build something with kids in my lego corner.
Related posts