5 Trends in commercial construction and property market
Chloe Taylor, 2 years ago
1
4 min

read
795
Fluctuations seem to be the new norm no matter the market, and commercial construction is no different. Reshaped by the pandemic and the remote collaboration model imposed by the health crisis, commercial building has been experiencing ups and downs for the past two years. While urbanization is still moving forward, the mentioned trends are altering how businesses invest in commercial properties, and the need for office buildings is currently low.
Status quo
The economy has yet to recover from all the consequences of the pandemic. With it, the commercial construction sector will likely experience a revival of its own, albeit in a different form. For the time being, however, the world of real estate and commercial construction is different thanks to a few fundamental driving forces. Understanding them will help you make smart investments or drive your construction business forward despite the economic fluctuations present across the globe.
The suburbs are changing
Large-scale office buildings that were once busy beehives stand almost, if not empty, as the pandemic forced companies to send their employees home. Although not every business is thrilled about the change, and many look forward to reopening their doors as soon as the conditions allow for it, the vast majority is quickly adapting.
That said, working in overcrowded offices, sharing entire buildings with many different businesses, and similar work models are dying out. If anything, many companies are looking to downsize, with the cost of office space maintenance rising, and they are moving to residential areas where the prices are more sensible – to the suburbs. The new playing field for commercial construction will empower a more balanced approach to office buildings.
Sustainability on the rise
The growing awareness of the climate crisis is inspiring more companies in the construction business to start shifting to:
Greener materials, and
More durable solutions in general.
This green mindset is not limited to the residential market, as businesses are doing their best to offset their carbon footprint. More commercial builders will switch to sustainable building materials, insulation, and sustainable energy options such as solar, to minimize waste.
Modular building is increasing
Several underlying factors are pushing commercial construction companies to balance their output with the help of modular solutions. First, there's a shortage of skilled labor in the construction sector, which means companies are doing their best to keep up with the demand. Secondly, safety concerns and advanced technology enable construction companies to rely on modular building to deliver results quickly and under more control.
Now that off-site building is under strict supervision, and more expertise is available, commercial spaces can be expanded seamlessly and more quickly. This helps companies and those in need of modular solutions stay on track with their building goals despite the market fluctuations.
Industrial buildings going strong
While digitalization has empowered more companies to go online and move to e-commerce, the need for physical products calls for:
Bigger inventory spaces,
Manufacturing facilities, and
Storage units.
Industrial buildings are, therefore, still underway in most developed countries of the world and the less-developed regions where some companies are moving their manufacturing efforts. The rising demand for physical products and the surging number of e-commerce companies of various sizes enable more growth in this construction sector. Although slowed down due to the health crisis, it's bound to experience growth in the years to come.
Technological advancements across the board
The need for safer, more controlled construction environments has conditioned companies in this industry to upgrade their internal systems, protocols, and the equipment they give their employees. From enabling advanced AI modeling for more intelligent building predictions, all the way to budget allocations based on BI, the construction sector is embracing tech at every turn.
What's more, contactless employee management on and off-site is helping construction companies keep track of employee health and well-being to ensure the correct safety protocols are in place during the pandemic and beyond.
Some of the listed trends might be more pronounced in certain parts of the world. It all depends on how developed society is and their investment priorities. The market is undoubtedly changing, and we can expect more shifts in the upcoming years and the post-pandemic era. The prices in certain aspects of construction are soaring, while the health crisis is pushing new safety standards into the forefront, requiring even more significant investments from construction leaders.
After the past two years and their impact on the construction processes, we can anticipate growth and recovery as we approach 2022. Keep an eye on the above trends, and your own business will find new opportunities to advance in the future.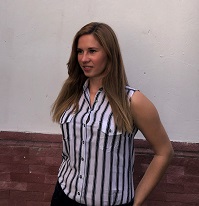 Chloe Taylor
Chloe is an interior design consultant and she enjoys writing about home decor, remodeling and organizing. Her biggest dream is to travel the whole world and take stunning photographs of beautiful places. She is a regular contributor to Smooth Decorator.
Related posts