How to get started in a real estate photography career

Adrian Johansen, 3 years ago
2
5 min

read
2644
Real estate photography is more important than most people give it credit. That's especially true for agents looking to sell homes quickly. Houses on the market with multiple high-quality photos sell 32% faster. For higher-end properties, featuring quality photos can even help to raise the price by anywhere from $3,000-$11,000. So, if you are interested in photography, jumping into the world of real estate could give you quite a lucrative career.
Real estate photographers can make several hundred dollars on one property. On average, photographers in the industry make over $40,000 per year, but it largely depends on which state you're in and current market trends.
Whether you're a general photographer who wants to focus on a niche, or you love the real estate industry and want to get involved with it directly, let's talk a bit more about how to get started in a real estate photography career.
Get your foot in the door
If you want to make money as a real estate photographer, you'll have to develop your own unique style. This is a job that is currently in high-demand because potential home buyers expect top-quality photos when they're doing their research. So, standing out from other professionals is essential to get noticed and get hired.
Even if you do shoot with a unique perspective and style, there are still a few steps you'll likely need to take to get your foot in the door. First, it's crucial to have a solid resume. Thanks to easy editing programs, online services and smartphones with increasingly-impressive cameras, it's easy for almost anyone to consider themselves a photographer these days. You can set yourself apart by listing hard skills, soft skills, transferable skills, and experience on a resume. Be clear about your abilities and what makes you different.
Like any other industry, sometimes it's "who you know" that can give you your first break. Networking is important in any type of business, but because real estate focuses on such a target group, who you know within the industry can help you land a job. Whether you have a friend who is a real estate agent or know someone who works in marketing, talk to them about any opportunities that might give you a chance to showcase your skills.
Decide how you're going to work
There are a few options to consider when you're getting started as a real estate photographer. You can work for a real estate agency, a marketing agency that specializes in home management, or choose to be a freelancer/contractor.
If you decide to start your own business as a freelancer, it's essential to make sure you have the proper business license(s) in place. After all, you'll be going into people's homes or working with an agency. Having a license will allow you to appear more legitimate and professional to those who hire you.
If you're getting started as a contractor, the best thing you can do is build your portfolio. Even if you have an impressive resume and know all of the right people, you're more likely to get hired based on your actual work than anything else. Of course, to build a portfolio, you have to be able to shoot properties. So, market yourself as much as possible by:
Reaching out to local real estate agencies
Talk to other photographers who might need an assistant
Advertise online
Set up a booth at trade shows
You can even offer your initial clients discounted pricing on your services. But, be cautious when it comes to working for free. If you're willing to work at a lower price or even for free, that particular client might expect the same for your services in the future. So, if you do work for free or at a discount to build your portfolio, make sure your client knows that you will not be able to offer the same low rates forever as a professional.
How to find longevity as a real estate photographer
No matter what kind of training or experience you might have, the world of real estate marketing is ever-changing. You should be committed to consistently learning about the best practices for the type of photography you do, even if you branch out into other areas.
When it comes to real estate photography, there are a few basics you will always need to keep working on, including:
Staying up-to-date with the latest camera gear and editing programs
Understanding how to use different angles
Knowing which types of images to capture
Understanding the dynamic range of your camera
In addition to knowing the basics of photography, you should familiarize yourself with the latest interior design trends. You might need to "stage" certain rooms or even the home exterior for a great photograph. Understanding what the current design trends are can make a big difference.
Additionally, don't be afraid to branch out beyond photography into videography. Today, about 45% of people expect the option of a "virtual tour" when looking through a real estate website. Incorporating video into your job description can make a big difference and increase your demand if you're a freelancer.
Conclusion
Whether you decide to work for a real estate agency or go out on your own, becoming successful as a real estate photographer is all about honing your skills and staying up-to-date with the latest trends in the world of home sales. Keep these ideas in mind as you get started.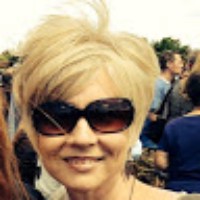 Adrian Johansen
I'm a writer and adventurer in the Pacific Northwest, always in the pursuit of more knowledge!
Related posts