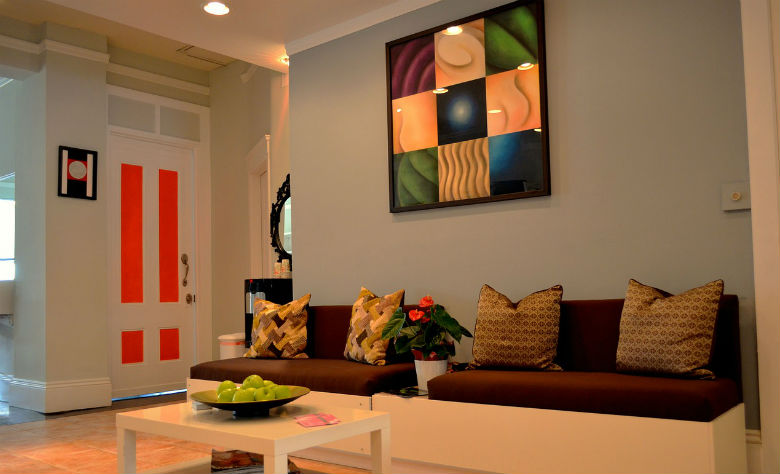 Home improvements that help you sell faster!
Lisa Ross, 8 years ago
7
7 min

read
1229
Selling a property nowadays is a serious business as the market is constantly heating up, adapting at the same time to new trends and client demands. Therefore, staying up to date with what buyers usually search for in a new property is a must. However, there is good news as well – bringing some cheap but efficient home improvements. that can boost your resale price and increase your profit, is not that difficult once you read this article.
When you start thinking about selling your property, you also start doing your numbers and hoping to get the best deal on the market. So, what exactly should you do to enhance its chances? In today's housing market, a fact is certain – you have to be innovative! You need to find the ways to attract buyers and make decrease the time the property actually spends on the market.
So, let's get down to business. Learn how to stay competitive and how to increase your home's potential sale price! This is what you need to focus on!
Home improvements for sellers! You can do it too!
Don't be afraid to let your property make a statement for itself. How can you do that? Well, generate interest of potential buyers and make them fall in love with its curb appeal. Specialists recommend a number of key upgrades you can try to make it stand out from the crowd.
From another point of view, preparing a home for sale can be both a frustrating and difficult task too, however, if you set reasonable goals from the beginning you can drive up the value of your home in no time.
Let's enjoy now some useful renovations that grab buyers' interest later on!
Repair anything that is broken
The first thing you should do to enhance your chances to sell your property faster is to put yourself in your visitors' shoes. What would be the first things you would look at? What are those details that would make the difference for you?
Fix any leaking faucets, broken window panes, doors or toilets. Anything that may turn off potential buyers should be dealt with immediately! Let's face it, simple improvements can sometimes do wonders!
As little as you believe it at a first sight, a nicely decorated deck can make the difference and get your place sold in no time. How come? Well, if you're selling in the warmer months of the year you can make a pretty good first and last impression. You'll make it easier for visitors to imagine themselves drinking their morning coffee on the freshly made deck or spending an enjoyable summer evening with some friends outside.
Moreover, think about it – it's probably the first thing visitors will get to see once they get off their cars and the last thing they'll remember after leaving your place. What a memorable situation – your front yard will actually set the tone for the rest of the property!
Make the exterior of the property inviting
A welcoming environment will always point out the personality and character of a property. Nicely chosen details such as some colorful plants, a warmly painted front door, the freshly cut grass or a catchy mail box will all add up to your property's value. Think about it – small details do the trick!
You can create buyer appeal with an attractive garden scenery, an image that shall be remembered! Enhance the aesthetic appearance of the property and make your visitors remember it!
Turn one of your bathrooms into a genuine oasis
According to specialists worldwide, after bedrooms, bathrooms are the most important areas in today's buyers' eyes. So, taking this into consideration, you should probably think about some innovative ways to convert your tiny bathroom into a generous source of vitality that will have a great impact on your viewers! How can you do this? Well, by bringing in some details that actually make the difference. And here, we're talking about new and colorful towels, a modern-looking shower curtain, some cozy new bathrobes and of course a green plant! This is one of those cheap, but effective ways that actually work!
Your backyard, a selling feature, you must emphasize on
If you're trying to sell your house in the hot season then your backyard can be one of your main points of attraction, the main area of fun and relaxation! Think about it – home means the place where we recharge our batteries. So, every area of your house must express this feeling – practical, but chilling at the same time. If you don't have a pool, then a hammock or a cozy bench, some green flowers and a grill can make magic happen.
And remember: you cannot sell your property fast if you don't attract attention!
Emphasize on your lighting
Light equals in most cases the feeling of an airy and spacious place. Check all your bulbs and your lighting system, and don't forget about your front entrance too! This is just one of those small details that help you sell your house faster!
As you probably know, there are home improvements that actually work and others that are useless, however a good lighting is definitely essential, especially if you happen to have visitors in the afternoon or evening. Don't miss your chance!
It is often said that the storage space is one of the most common problems of the modern world. There is never enough, thus it is highly advisable to clean up your place, free your wardrobes and your attic and point this space to your visitors. It will be highly appreciated and it will make a great impression too.
It is always better to predict problems before they happen, than to try to handle them afterwards. Otherwise said, why wait for your buyers to ask for a home inspection, when you can have one prior to their request. Thus, you'll be able to check for existing problems and also have the time to solve them. As a result, you'll avoid disappointing your visitors and make a great impression from the start! 
Look out for the 5 senses
When expecting visitors have in mind the 5 senses that will help you score easily:
Hearing: Play a soft music to inspire a chilling place where your visitors can come back each evening with pleasure.
Sight: Attentively study each area of the house and check out what your buyers will get to see. Keep in mind – everything must be in a top condition!
Smell: Bake a cake before visitors come, get in some fragrant flowers or use a home perfume to freshen up the rooms. This will point out too that the property was well taken care of.
Taste: Make your visitors feel at ease with your place and give them a tasty snack. They will surely appreciate your gesture and walk away enthusiastic about your place!
Touch: Make your living areas feel desirable. Get in for instance cozy blankets or carpets; make your living room and your bedroom inviting.
All in all, up the curb appeal
Taken all into consideration, the curb appeal of a property is essential, especially in the current state of the market where the competition is high. However, the good news is that getting a property in the right shape is not that difficult as it initially appears.
Final word: Home improvements can work wonders!
So, stated briefly, the next time you want to sell a property take these tips into consideration and everything will turn out to be easier! Avoid some of the most common mistakes and find efficient ways to boost the value of your property, this way you shall bust one of the most common real estate myths – not every property can be sold. On the contrary – there is a buyer out there for whatever you have to sell, only if the price is right!
There are many home improvements you can try, however a common advice would be to stick to the smaller ones that add character and comfort to your home. This way, you may be sure you'll take a step forward in your attempt to sell your property!

Lisa Ross
A former head writer for some of the most successful online magazines, Lisa Ross is the official writer of Tour Wizard. Widely regarded as one of the most prolific authors in today's online world, Lisa came as a surprise for her audience often providing controversial points of view. She is considered one of the preeminent writers on real estate topics, who is also the fount of creativity and innovation for editors worldwide.
Related posts