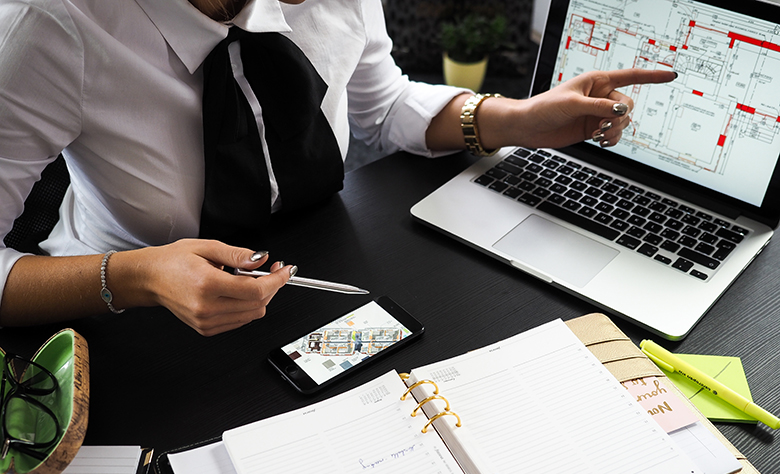 An Architect or a Home Designer: Who Should You Hire?
Diana Smith, 6 years ago
0
2 min

read
1037
"Should I hire an architect or a home designer?" This is one of the most common questions homeowners ask before starting a project. In fact, either one of these professionals can help you create the house of your dreams if you know what you need. Luckily, the difference between the two is obvious. We're going to give you some pointers.
What do designers do?
Many people think that a home designer has one, single job: to make the interior look pretty. Obviously, they are wrong! Designers are professionally trained in space planning of all types of buildings, from homes to offices or hospitals. Once a designer finishes consulting their clients, they will create drawings or renderings of the design that is both aesthetically pleasing and functional. After a client approves the plan, the designer can start working. Sometimes, this will involve minor allocations of paints, furnishings, and fabrics, while there are times when some intensive remodeling is required. Every home designer has strong spatial skills and a myriad of design skills. And every plan incorporates beauty, functionality, and safety of the entire structure.
What do architects do?
An architect designs all types of buildings, including homes, churches, hotels, train stations, and so on. After consulting with everyone involved in the project, an architect will draw up plans for a design, usually using a computer-aided model. Since their primary goal is to plan a safe, functional structure, they will also supervise each step of the actual construction of the building. All designs focus on safety, function, form, and on the needs of the future owner. Every such professional, like all the architects in Sydney, has a strong logical and mathematical thinking, which guarantees  a stable and sound structure. Architects are a unique combination of skills, able to work with lines and numbers in a creative, innovative way.
Who to hire?
Even though these two types of professionals offer the same end result, there are some key differences:
Home designers work with an existing structure and use their skills to add aesthetic value to it.
Architects, on the other hand, design both interior and exterior spaces, focusing on spatial relations within a building.
Ultimately, your individual scenario dictates the decision. If you are looking for someone to build your home from scratch, it's obvious that you'll need an architect. If you already have a home but are in need of a makeover, go with the home designer. In the end, they are most successful in their own field.
It all comes down to the project you are undertaking. Whether you need a new home, an extension of your home or a new and improved interior design, there are professionals who can help you. Don't forget to do your research!
Diana Smith
Diana Smith is a full time mom of two beautiful girls simply in love with interior design and DIY projects. In her free time she enjoys exercising and preparing healthy meals for her family.
Related posts