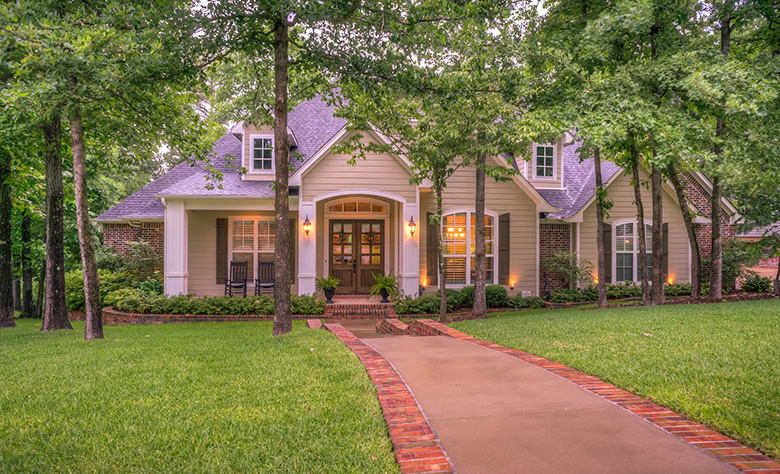 How to Make Your Home Ready for Listing

Julia E. Miller, 4 years ago
4
6 min

read
2653
If you're thinking about selling your home, it's essential to take the correct steps in preparing your living space so that it appeals to potential buyers. By following these tips, your property will be ready to list and ensure you have a quick and easy sell.
Make Meaningful Upgrades
A promising way to prepare your home for the real estate market is to make some buyer-friendly upgrades. The trends in home design are ever-changing, and what was once popular when you bought your home might be entirely out of style when it's time to sell. You don't have to gut every room in your home, but particular renovations will do the trick.
Kitchen Renovation
For those who have been in the market to buy before, you can attest to the fact that the first and most important room you view in a home is the kitchen—meaning it can make or break an offer. A well-appointed kitchen can be a huge selling point for potential buyers, so it's wise to embark upon a kitchen renovation.
While the kitchen is one of the more expensive rooms to renovate, the return on investment is high, making the project well worth it. The cost to remodel a kitchen can vary based on the size of the room, as well as the aspects you choose to renovate and the materials you use. It's best to  explore kitchen remodel costs and trends beforehand to ensure you receive the best bang for your buck.
Curb Appeal
The exterior of your home will be a potential buyer's first impression, so you want to guarantee it's a good one by boosting its curb appeal. Adding greenery and fresh flowers, painting your front door a refreshing new color, and designing a clear path to the entryway will provide a clean and polished look. You don't have to spend a lot of money to give your exterior a facelift. Simple changes such as those mentioned, will catch a buyer's eye and even increase the value of your home.
Fresh Coat of Paint
Similarly to a newly painted front door, it's incredible how a fresh coat of paint can transform a room. It's a good idea to paint over your bright colored walls with neutral tones such as warm browns, beige, and grays to create a calming feel. You don't want to give buyers any reason to label your home as "the one with the obnoxious purple bathroom." If you decide you want to incorporate some color into your home to make it stand out among the rest, look into colors that can help you sell your home.
Make Repairs
When it's time to put your home on the market, you want to make sure it's in the best shape possible—that way, you can list it for more. Therefore, repair any aspects that don't function properly or take away from the appeal of your home. Weigh the cost of each maintenance project before moving forward to confirm that it's a good investment.
Projects such as new siding, new roofing, as well as electrical and plumbing repairs can not only provide a high return on investment but also help sell your home faster. A home in mint condition with recent updates and repairs will appeal more to potential homeowners that are looking for a move-in ready house. They will settle into their new home with peace of mind, and you'll move out with money in your pocket.
Declutter
The next step in prepping your house for the market is to declutter your living space. You don't want to leave any items that could distract potential buyers and cause a room to appear small or crowded. For best practice, be sure to remove all visual clutter, such as any personal items from view. Be sure to leave enough decor to make the space look appealing, but also simple enough that viewers can envision their items there as well. Decluttering your home is also an excellent opportunity to weed out items that you don't use anymore and get a head start on the packing process.
If you plan on taking your favorite chandelier or curtains with you, be sure to remove and replace those items before showing your home. Generally, fixtures that are attached to the property come with the sale of the house. You want to avoid viewers seeing an aspect of a home, and it not be included, as it can hurt the potential of a sale.
Clean Your Home
Another critical step in preparing your home to sell is cleaning and organizing.
Cleaning might include: washing your windows both inside and outside, vacuuming and mopping all the floors throughout, polishing fixtures, and dusting exposed surfaces.
Additionally, it's crucial you air out any musty rooms in your home. Bad smells throughout a house can leave a bad taste (both literally and figuratively) in a potential buyer's mouth. To ensure your home is smelling fresh and clean, avoid cooking any food with a strong odor such as garlic, or fish, as these smells can linger.
Stage Your Home
While depersonalizing your space, remember that empty homes don't always show as well as those that are full of furniture and decor. On the other hand, however, old and tattered furniture can take away from the appeal of your home. By adequately staging your home, you can find a happy medium between the two.
To successfully stage your home, try using new furniture and take it with you when you move. A new look can have a homier feel to viewers as they may want to bring in new furniture themselves. Correctly staging your home has many benefits, such as: attracting attention to the listing and making it stand out, selling the property at your desired price, and moving your house off the market more quickly.
Showcase Your Home Through Photos
Once you've taken the proper steps to prepare your home, the last stage is to capture it in photos for your listing. In some instances, the first impression a viewer has of your home is the listing they see online. The pictures you use should tell a story to the viewers and draw them to want to see the house in person.
Professional real estate photos are a great way to make your listing stand out, and can help sell your home 32% faster. To make your photos shine among other listings, be sure to:
Highlight your home's best features and intricate details that make it unique
Let in natural light and avoid shadows to illuminate each room
Shoot from the right spot to capture the entire space and avoid awkward angles to prevent distorting a space
By taking these steps, your home will be ready to sell. Your listing will be unique and eye-catching, among others, leading you to a fast and successful sale.
Julia E. Miller
Julia is passionate about bringing big ideas to life and crafting storylines that connect people on a profound level. She has a strong conceptual and strategic thinking, integrating different disciplines across real estate photography, advertising, technology and experiential marketing. In the last seven years, she worked full-time and freelance for a variety of award-winning weekly and monthly publications.
Related posts