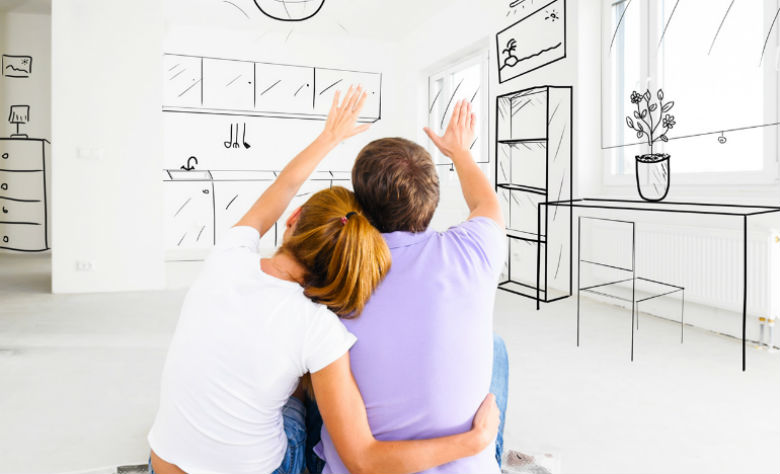 Move or remodel: Critical considerations!
Lisa Ross, 9 years ago
4
3 min

read
1102
There are plenty of reasons that can make you wonder: Should I go or should I stay? Either because you have a new family member, children who turn teens or simply because you feel that your home doesn't match your lifestyle anymore, you have to take a life changing decision – remodel your current home or take your stuff and move to a new location. Irrespective of your motivation, here is something that will give support to your decision-making!
A fact is certain – your decision should go beyond finances! This might prove worthwhile!
Move or renovate?
Here are some strategies to help determine what makes you happy at the end of the day!
See the matter from an objective point of view
No matter how you see this issue you have to be aware that this will have a big impact on your future. Remodeling a house implies a lot of time and a pretty penny too, and so does selling and buying a new one. Therefore, judge things objectively and take both scenarios into consideration. Build a plan and ask for professional support! However, always keep in mind – no one but you and your family can take this decision in the end!
Can you cope with the dirt and mess of your future renovation? Or are you more attracted to visiting new move-in ready properties? Now more than ever you have to decide where you should invest your finances! So, do it wisely!
Before you make up your mind, get into the matter deeply and see how much will a full renovation cost you compared to an entire real estate transaction. After all, this choice should improve your life in the future. Take a big breath, which makes more sense to you?
What made you actually think about moving?
Take into consideration the real reasons that stand behind this situation – are they strong enough or can you adjust your place and bring it to the desired shape? What pushed you here?
You need an expert advice
Getting the advice of contractors, designers, architects, or structural engineers is certainly a smart thing to do when determining to list or to renovate! Thus, you'll get a general overview of what the costs of renovating your home might be and therefore help you make up your mind too!
It's true that you cannot know for sure what the future will bring for you, however, make your decision based on what you know for sure at this particular moment. If you plan on moving in the next five years, choose your renovations wisely – you wouldn't want to decrease your home's value. Or on the contrary, if you want to let your grandkids experience the same cozy neighborhood as you did, then maybe you shouldn't move at all. Think about it, there are factors that will outweigh more, you just have to notice them all!
Seeing is believing!
All in all, to assess what's right for your family, it's essential to take into account the things that you simply cannot change to your current home. If your reasons are one of these ones, then maybe you should get a real estate agent and find yourself a new property!
The commute to work or school is more than you can handle
Your yard is not big enough for your current lifestyle
You cannot bare your neighborhood anymore
The level of noise and pollution is unacceptable!
You don't have the amenities you need nearby
So, when the time comes to make your move, take into account the above tips and you'll have your starting point! The essential secret – don't rush and keep your fingers crossed!

Lisa Ross
A former head writer for some of the most successful online magazines, Lisa Ross is the official writer of Tour Wizard. Widely regarded as one of the most prolific authors in today's online world, Lisa came as a surprise for her audience often providing controversial points of view. She is considered one of the preeminent writers on real estate topics, who is also the fount of creativity and innovation for editors worldwide.
Related posts