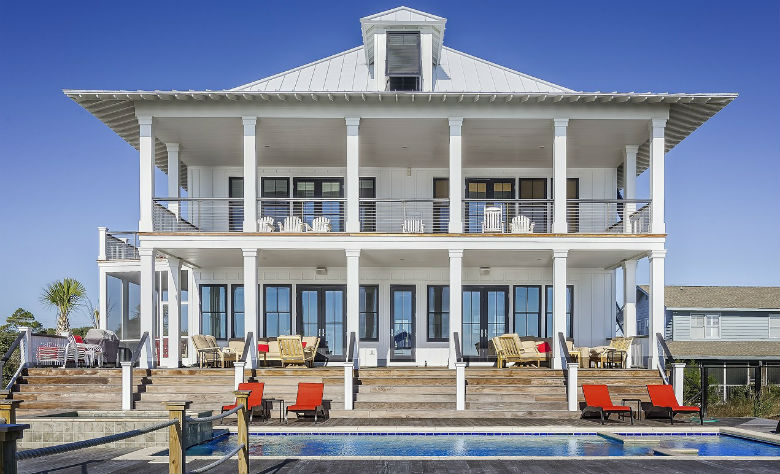 Renovate your house! Dos and Don'ts!
Lisa Ross, 9 years ago
4
5 min

read
1242
Planning to renovate your property? Either for personal use or because you plan to sell the property later on, you have to pick carefully what upgrades you should or shouldn't do. The idea of renovating a property may be overwhelming, however, it can certainly pay off in added value! Here are some useful tips that will help you assess what's best for your case.
Renovate or not? Ideas that pay off!
This is how you can sell your house faster and for top dollars too!
Yes! Garages sell houses…
More and more buyers nowadays focus their search on a property that has them all, and the garage area is one key element of the puzzle. Therefore, a pretty good idea for you would be to invest in your garage, renovate it. A heated, cooled and finished garage is definitely an asset you should point out to interested buyers!
No! Don't focus on home offices!
Well, opposed to garages, home offices don't actually sell that much. The number of the buyers who actually work from home and need a great office environment is limited; instead, you should always have in mind your target audience – make the property appeal to as many viewers as possible!
Yes! Focus on the kitchen area!
As some get to say metaphorically speaking – the kitchen is the heart of the property. No house can become a genuine home, unless it has a great kitchen. So, you can be sure at all time – that buyers will also make their decision based on the size, the state and the appliances your kitchen possesses. Think about it – no buyers would want to buy your home and then immediately start investing in updating your kitchen, unless the price is the right one! Balance wisely your decision!
No! Avoid unconventional features…
What you adore, doesn't mean others will appreciate too. In other words, an over personalized property will be harder to sell. What should you do? Depersonalize the property and don't sell what you like the most, take that stuff with you to your new home. Chances are new visitors won't value everything as much as you do!
In short, unique features may stand both as advantages and as disadvantages of a home, it mainly depends on the visitors' personal preferences! Except when you are planning to enjoy the features by yourself, don't add anything that might scare off your audience!
Yes! The bathroom is the key…
A bathroom in a great condition is always a plus! This is why specialists strongly advise sellers to renovate a property's bathrooms before selling. What can you do? Try to replace the tile, to clean the ground, to de-clutter the place and make it smell nicely. Moreover, don't forget to replace the lighting and add fine touches too!
No! Room additions should not be part of your remodeling project!
Even though, you are optimistic that you can easily add a room to your property to improve its size, don't get into such a complex process, it might get to cost you more than you can handle! What's more, it can take up 6-9 months, as it's really a laborious task.
Yes! The master bedroom can boost your home's value!
Try upgrading, de-cluttering and working with the overall appearance of the key zones of your property, and guess what? Your bedrooms are part of those areas! Think about it, every visitor would like to see how their future resting areas look like! What's more, if you have a master bathroom and a sitting area within your bedroom, it might just be the perfect combination!
No! Don't do major renovations
Try stepping out from the unknown! Otherwise said, you never know what you'll stumble upon when starting something big! Trying to upgrade a place that you want to sell, implies a lot of risks: What if the place is not ready on time? What if you run into unexpected costs? What if you run out of money? Think about all the possible situations before you get into something that is out of your budget or time!
Yes! The exterior gives the first impression…
What do your visitors see when getting off their cars? How does your property look like from the outside? You know, this has a huge effect on possible buyers, so focus on making your front-yard look inviting!
From another point of view, the paint color of your property should look calming, so don't choose something out of the ordinary that the average buyer won't like! A good tip for you would be to invest in your flower garden, in your front door and in having presentable windows! This might make the difference…
Tips to renovate your house before selling!
All in all, what's the overall impression of the house?
Everything is important when prepping your home for visitors, so remodeling it before you get to list it, is vital! Emphasize both on the exterior, but as well on the interior of the place – see through your visitors' eyes! What would they want to find? Choose a neutral palette and avoid extravagant features.
All in all, keep in mind that the only thing you have to achieve is to make your home sale-worthy! So can you do it without overspending?

Lisa Ross
A former head writer for some of the most successful online magazines, Lisa Ross is the official writer of Tour Wizard. Widely regarded as one of the most prolific authors in today's online world, Lisa came as a surprise for her audience often providing controversial points of view. She is considered one of the preeminent writers on real estate topics, who is also the fount of creativity and innovation for editors worldwide.
Related posts