Setting yourself apart as a real estate photographer

Adrian Johansen, 3 years ago
1
4 min

read
2476
It's estimated that there are currently just under 150,000 freelance photographers in the United States. Now, with the COVID-19 pandemic, that number may rise even more as people are turning to remote work, freelance positions, and trying to make money with side hustles.
What does that mean for you?
If you're a real estate photographer, it means that it's more important than ever to do what you can to set yourself apart. When you're a freelance real estate photographer, you're essentially working as your own business/brand. Being able to market yourself in a way that stands out from your competitors is crucial if you want to find success and grow your business.
So, what can you do to set yourself apart, whether you're a seasoned veteran or starting in the world of real estate photography?
Showcase your unique work
When most people (who aren't in the industry) think about real estate photography, they probably assume it's as simple as taking pictures of homes and sending them to realtors to advertise a sale.
That may have once been the case. But there are so many different things people are looking for these days. It's no longer just enough to snap pictures of a house with your phone or an inexpensive camera. You'll need to start by having the right equipment, including:
Manual-shoot camera
Lenses
Tripod
Remote trigger
Flash
Light modifiers/light stands
When you have the right equipment at your fingertips, you can do so much more. Not only will your shots look more professional, but they will showcase the home in the best light possible. However, with so many freelancers out there investing in their equipment, you may need to find additional ways to stand out.
Virtual house tours have become even more popular since the start of the COVID-19 pandemic. People have still been buying houses throughout the pandemic but may not be comfortable looking at them in person right away. So, virtual tours and augmented reality are both ways to make people get a feel for a home on a device as small as a mobile phone. Augmented reality can be used to make a potential home buyer feel like they are walking through the house, even with the ability to turn around corners, look up and down, and see more of the intricate details.
Another option is to use drone photography to either create a virtual tour or give buyers a better look at the home's exterior and property. Because of their rise in popularity, drones are becoming more cost-effective and user friendly. They're a great way to offer new perspectives on home tours.
Market yourself effectively
Even if you have top-of-the-line equipment, editing skills, and you're willing to take advantage of technology, none of it will matter unless people know who you are.
It's essential to market yourself and your photography as much as possible. If you're a freelancer, you should consider the fact that you're in constant competition with others in your area doing the same thing.
Social media is one of the best ways to market yourself. Using platforms like Facebook, Twitter, and Instagram will allow you to show off your existing portfolio, connect with others, and advertise yourself locally to your target audience. If you're not entirely comfortable using social media, some best practices include:
Posting relevant content
Using live videos
Posting from a place of altruism
Staying true to your brand
It's okay to take your time as you get started with social media. It's better to develop a marketing strategy for different platforms rather than just jumping in right away.
Set yourself up like a business
Setting yourself up like a trustworthy business involves more than just marketing. If you genuinely want to be successful, it starts with the processes you use every day. Staying organized and having a specific method for everything you do will help you stay on top of clients and bookings0 while focusing on growth strategies.
For example, having the right tools and resources at your fingertips will make running your business so much easier. Using free resources like a time calculator can help you to keep track of the hours you spent working for a particular client or real estate agent throughout the week. If you're working with someone else, you can also make sure they're keeping track of their hours so you can pay them accurately.
It's also a good idea to make sure you have methods in place to keep track of scheduling. A simple paper calendar works for some people. However, for others, using an online calendar or even a scheduling app is the best way to make sure you never miss an appointment.
By setting yourself apart as unique and innovative while marketing yourself as a legitimate brand and business, you can stand out from your competition on every level. You don't have to be worried about so many freelance real estate photographers entering the game when you know how to stay at the top!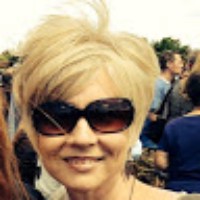 Adrian Johansen
I'm a writer and adventurer in the Pacific Northwest, always in the pursuit of more knowledge!
Related posts