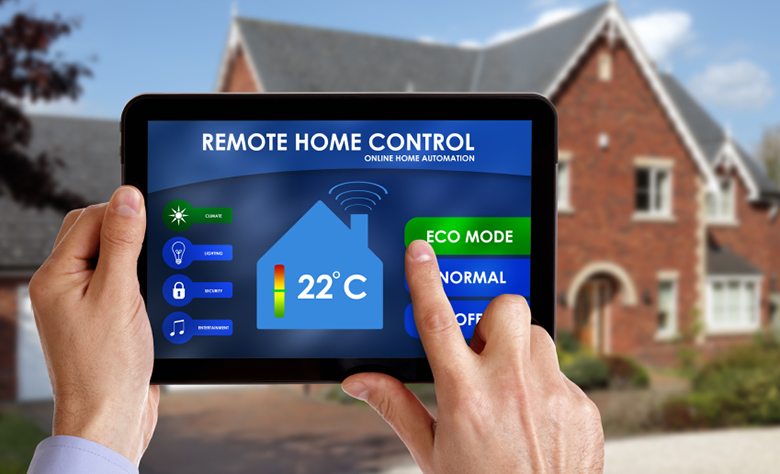 Smart Homes: How to Automate Your House
Lana Hawkins, 7 years ago
3
4 min

read
937
Remember the Back to The Future franchise and how the second sequel tried to predict what the world would look like in a couple of decades, precisely in 2015? Asides from advanced biometrics, flying cars and hoverboards, the movie perfectly foresees the increased use of robot technology aka automation. Automation has a great deal of perks, but one of the main benefits is surely how greatly it alleviates everyday chores and responsibilities around the house. So, if you're feeling like your house is in need of some immediate technological upgrade, perhaps it's a good idea to consider some of these devices to get you started:
Control Everything with One Device
When universal remote controls finally made a breakthrough, people thought that this was the beginning of a new era – and they were right! Of course, today, as the technology has greatly advanced, universal remotes have become a thing of the past and are being replaced with just one device and it's something that you always have beside you – a smartphone. There's no more need for multiple devices to control different appliances, as now you can easily control and monitor all systems in your house, using only your phone. Every electronic device in your home can be adjusted, turned off and on with just a touch of the button. This includes TVs, lights, curtains and blinds, but also doors, water and other appliances in your home.
A Central Hub
Gone are the days when all your home systems were treated individually. Being the 21st century and the dawn of political correctness, even your household devices and appliances are becoming one equal entity. Besides you being able to communicate with all your devices, complete home automation will allow all your devices to communicate between each other as well. This way, your TV, surround sound systems, computers and phones will become interconnected and will be able to exchange and broadcast information and function from one central station in your home.
The Key to Security
One of the biggest advancements in home automation are definitely advanced security systems, which are more than crucial for a common family household. The question of security was always quite prominent and now you have the ability to automatize your doors, windows, security cameras and even your smoke and carbon monoxide detectors to always notify you when something is irregular. Advanced locking systems allow you to dismiss keys and rely on sensor locks that allow entry to your home only to those who the systems recognize.
Energy-Efficient Solutions
Another thing that has gained huge recognition regarding these automated households is their ability to create sustainable and energy-efficient homes with only a few simple clicks. These upgrades can be applied in different ways and you can easily control the lighting in your home, the water and energy usage as well as the temperature and moisture levels. Different appliance stores offer you the chance to choose machines such as smart washers and dryers that know exactly when it's the best time to do the laundry, so they would consume the least amount of energy. Similar to that, smart thermostats have the ability to adjust the temperature and climate in your house, according to your personal preferences and certain devices are designed to automatically turn off any appliances and lights which are not currently in use.
Automate Your Exterior Too
Automation isn't limited solely to the interior. Controlling your sprinkler systems and the pH levels in your pool is the next best thing, not to mention that you can easily control the ambience lighting in your backyard with just one click. These are all great additions that can significantly increase your home value and should definitely be included in the virtual tour of your home, if you're considering to sell.
Computerized households and automated spaces are not considered distant future anymore, as there have been enormous achievements in these fields and many people are opting for these smart solutions to robotize their homes. With just a few innovative additions, your home can become an automatized haven.
Lana Hawkins
Lana Hawkins is an architecture student and a crafty girl from Sydney. She enjoys writing about home decor and she does it regularly for
Smooth Decorator
. Also, Lana loves cooking for her family and friends, and spending time in nature.
Related posts