Staging a home for virtual tours: Ideas, tips and tricks

Adrian Johansen, 3 years ago
0
6 min

read
1855
When planning to stage a house for the market, the first thing that comes to mind is probably the realtors' standard tricks for making a place feel like home. Fresh flowers on the tabletops, the aroma of chocolate chip cookies baking in the oven, a perfectly appointed front porch that practically begs visitors to come in and make themselves feel at home.
But these classics, of course, don't exactly translate to an online environment. When you're staging a home for a virtual tour, you're probably going to have to give up many old familiar standbys. With a bit of strategy and creativity, though, what you'll get in return for this transition to virtual touring is a massive expansion of your audience base and some excellent high-tech tools that allow you to highlight the home's selling points. This article describes some of the most important considerations to keep in mind to boost the home's market value and make it downright irresistible to your online buyers.
Set the scene
When you're preparing a space for a virtual tour, the best place to start is where you probably always do when staging a home. Give the room a thorough cleaning and get rid of the clutter. Add furnishings and decor, lighting and greenery, to make the space feel inviting and homey. Allow the staging to highlight the property's best features and enable buyers to envision themselves living there.
Make the area comfortable and intimate without being overly personalized. Switch out sellers' family photos and mementos with artwork and accessories that match the home style without being too distracting or taste-specific. Let in as much natural light as possible and use mirrors to make the room appear bigger and brighter.
A minimalist design aesthetic can be an ideal way to strike that difficult balance between neutrality and a welcoming hominess. The minimalist aesthetic combines clean lines and an uncluttered feel with enough warmth and coziness to make the space feel like a lovely home. Best of all, it allows you to showcase the home's best features, without the decor stealing the buyers' attention.
Get in the buyers' head
Perhaps the most important thing you can do when preparing for a virtual tour is to think like the buyer. Try to anticipate the questions they would ask, the things they would want to see, and even how they would engage if they were touring the home in person.
Use the virtual tour to act as a sort of proxy for your buyer. Walk through the home, narrating as you move through each room and highlight its essential features. You will probably need to have a script in mind, or at least outlined notes, to make sure you give your viewers what they need and want to know. But don't be afraid to ad-lib either. If you appear too rehearsed, you're going to lose the human touch that will be especially important to overcome a virtual tour's physical distance.
Specific details
Provide specific details such as information on finishes and dimensions. Post a floor plan with room dimensions and, as you walk through the area, give signposts (i.e., turn left into the master bathroom) to orient your potential buyer to the layout. Supplement your video with 3D videos of each room, whenever possible. Again, this can help you simulate for your prospective buyers the physical experience of being there.
The more familiar your virtual buyer feels with the property, the better they will be to imagine themselves and their families living in it. It's also going to help include lots of still photos of every room, taken from multiple angles. This will enable your prospective buyer to return whenever they want to the images without scanning through the video to look again at one specific room.
The nitty-gritty
Highlighting the most attractive and appealing features of the property is important, of course, but it's not enough. Because your potential buyers aren't able to be there in person, they're going to need you to help them get a sense of the property's condition beyond cosmetic.
Integrate into the virtual tool elements that would be evaluated during a home inspection. Use videos for this element of the virtual tour as well. Record your walk-throughs and upload them to YouTube or other sites where audiences can view them for free and return to them as often as they choose.
Be sure, though, to label each video and provide a brief description of each video's content. And be careful not to pack too much continent into a single video. Your audience isn't going to want to have to scan and search for the information they need. A series of short, curated videos is better than one long one encompassing the entire property. So create short videos on key points of interest.
Small, but vital details
Provide footage of the walls, floorboards, and ceilings and walk around the exterior perimeter of the home to show that the property's foundation is sound, and there is no water damage.
Likewise, zero in on windows and door frames and take footage of pipes and plumbing whenever possible. Demonstrate that lights and electrical are sound. And don't forget to give a walkthrough of the attic and basement.
And, of course, when there are problems, such as signs of pests or water damage, show those too. An unedited video that both showcases the property's selling points and acknowledges the inevitable shortcomings will earn your prospective buyers' trust and up the chances of a sale.
Get out(side)!
Like a traditional in-person tour, a virtual tour is about the exterior as the interior. Ensure that your curb appeal is on-point. Focus on landscaping. Give the exterior of the home a fresh coat of paint or, at the very least, a good power wash.
And when you video the exterior, be sure to provide a 360 view. Walk the property, front, back, and sides. Give your viewers approximate dimensions to ensure they understand where property boundary lines are. The goal is to ensure your buyers have a feel for the neighborhood they may be joining.
Remember, that interested local buyers will drive by the property at least once. If the property doesn't look like on the virtual tour, you're probably going to lose their trust – and them.
The takeaway
Selling a home is never easy, no matter how great the property is. Fortunately, though, today's technology helps buyers and sellers overcome many of the obstacles that come with matching buyers to the home of their dreams. Virtual tours are an excellent way for aspiring homeowners to find the perfect home in the age of social distancing. However, a successful virtual tour doesn't just happen. Realtors must take pains to step into the buyers' shoes and ensure they have all the information they need to make the right decision in choosing the house that they can turn into a home.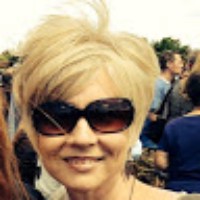 Adrian Johansen
I'm a writer and adventurer in the Pacific Northwest, always in the pursuit of more knowledge!
Related posts