Style guide: finishing touches for a classy rental property
Chloe Taylor, 3 years ago
2
4 min

read
996
A property rental is an excellent way to earn some side income. However, to rent successfully, it's essential to make your estate appealing to interested parties. You should also determine the purpose of your rental property, and in case you want it to look classy and elegant, you should do your best to make it look that way. If you lack experience in home decor, then read on to learn some useful tips and finishing touches that will make your property stand out among many others on the market.
Make it comfortable and inviting
The first step toward making your property attractive is to create a cozy and inviting atmosphere, so people will feel happy to rent from you. Achieving a comfortable vibe is best done by furnishing your space in such a way that will ooze peace and classiness. If you haven't repainted the walls, then be sure to do so, as that is crucial when renting the property to others. Also, before you start decorating, it's essential to make sure that all the other elements, such as plumbing, are in good condition, so your guests will be able to relax and enjoy themselves.

Do you want to boost the attractiveness of a property when preparing to rent out?
Add fun and homey details
Adding certain works of art is always a good idea. Nevertheless, if you plan to do that, then be sure to opt for pieces that will speak to many different tastes and sensibilities. Therefore, choosing avant-garde pieces is something you should rather skip in favor of more homely and fun details. Pencil sketch art, framed posters and paintings of nature are always a good suggestion.
Don't forget the floors
If you've refurbished the floors, then great, but did you know that adding certain details, such as carpets, can genuinely transform your property for the better? That's right, adding rugs and carpets from Miss Amara will surely add a sense of wholesome appeal, and renters will love that. So, you can opt for simple, clean rugs or choose more intricate patterns such as floral and tribal ones. Combining rugs with other decor elements is the sure way to beautify your floors and create a genuinely stunning rental property.
Plants matter too
Greens are your best friends, as they add a unique charm to even the most somber of spaces. In case you're aiming to rent your property to certain types, such as businessmen and artists, then plants can surely be of great help. Besides, there are many benefits of keeping indoor plants: they purify the air and boost one's mood by reducing stress levels, so if you want your guests to feel welcome, healthy and productive, then adding certain low-maintenance plants is an idea worth considering.
Textures play an essential role
Some textures and fabrics are perfect for elegant and classy interior design. Therefore, adding different throw cushions, blankets and covers will create a unique atmosphere. Classic textures such as velvet, sheep wool and cashmere can be matched splendidly with more modern fabrics such as jute and corduroy. When choosing textiles, make sure they go well with the color scheme you'd had in mind. That way, you'll be able to create a fantastic combo of textures and colors that will boost the attractiveness of your rental.
Experiment with different colors
Sight is one of the most precious human senses. Plus, colors can affect one's mood, so experimenting with different and often contrasting tones will create a unique and elegant atmosphere. If you want to transform the space, then combining different wall colors is a change that will surely boost the appeal of your rental property. If you prefer a more subtle charm, then don't be afraid to opt for monochromatic decor style. Just make sure to combine all the shades and tones carefully.
Conclusion
These finishing touches will be of great help as you'll know how to decorate your rental property to the best effect. People who look for classy rental properties appreciate fine details and well-designed touches, so it's necessary to do your best to impress them. Finally, keep in mind that aiming for classic aesthetic touch is the sure way to create a stunning and elegant interior style that many potential clients will adore.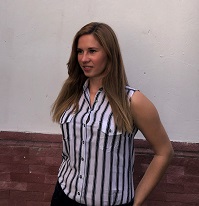 Chloe Taylor
Chloe is an interior design consultant and she enjoys writing about home decor, remodeling and organizing. Her biggest dream is to travel the whole world and take stunning photographs of beautiful places. She is a regular contributor to Smooth Decorator.
Related posts