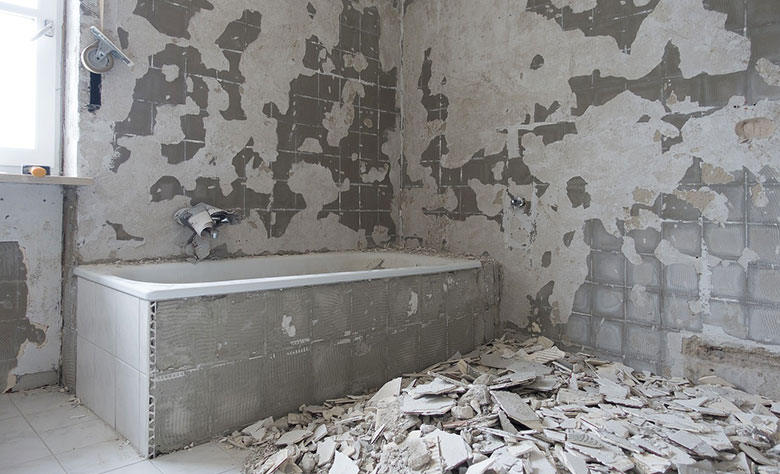 Home Improvement Jobs to DIY or Leave to a Pro
Diana Smith, 6 years ago
2
3 min

read
973
While a DIY home improvement project can be more fun and rewarding than hiring professionals, every homeowner has at least once been in doubt whether to pay someone or roll up their sleeves. Let's make a quick list of things you should call pros for and those you can do yourself.
How to decide?
First things first: is it worth your time and effort? For example, if you need your kitchen cabinet replaced, but you're only free on weekends, are you willing to make your kitchen inaccessible for weeks? The second factor should be the risk. While you technically can re-route electric lines yourself, any kind of electrical work save for replacing a bulb is illegal in many countries. Not to mention that it may void your insurance policy in case of an accident. Finally, you need to decide if you have the skills, tools, and knowledge for the job. The DIY projects you see on HGTV and This Old House look easy and simple, but remember that those shows use skilled artisans to do everything correctly.
Demolition – go pro
Taking a sledgehammer to your walls should be an excellent way to save money and relieve some stress in the process, right? Wrong. Unless you're a demolition expert, you can quickly hit a support structure or electric lines. The critical part of demolition is not to damage any components that are staying or are otherwise vital to the rest of the house.
Materials – DIY
An essential part of every project that anyone can take on is purchasing their materials, equipment, and appliances. Home depots, antique stores, and flea markets are excellent places to find cabinet sets, bathroom, and kitchen fixtures. With patience, you might stumble across other home improvement items hidden around there. Ask professionals about how to match different materials and finishes – most are happy to help with a few tips.
Structural repairs – go pro
A homeowner shouldn't tackle anything related to the structural soundness of the house – that's a job for an architect and contractor, even a structural engineer. Take older homes for an example. They are full of surprises and you can't always tell the condition of the supporting structure underneath.
Rubbish removal – go pro
Every major renovation project creates sacks of rubbish in every phase. While your regular waste removal service will take municipal solid waste, construction waste and yard trimmings might be above the pay grade. Many Australian cities, for example, have specific privately-owned waste removal businesses that offer a range of clean-up services. A leading company for rubbish removal in Sydney goes the extra mile to recycle as much of collected waste as possible.
Cosmetic repairs – DIY
Homeowners have the most flexibility when it comes to aesthetic improvements. These changes don't need permits and approvals, not to mention the abundance of resources available online. Among thousands of YouTube videos and Pinterest charts, every homeowner can learn a few tricks and skills. The best part is that, even if the first attempt fails, the amount of damage and money wasted is never too high.
Embarking on a demanding job that requires professional skill and experience can ruin even the best of plans. The truth is that some home improvement tasks are too dangerous, complicated or not worth getting your hands dirty.
Diana Smith
Diana Smith is a full time mom of two beautiful girls simply in love with interior design and DIY projects. In her free time she enjoys exercising and preparing healthy meals for her family.
Related posts