How to make house hunting less stressful

Christian Kruse, 2 years ago
0
4 min

read
1187
Have you ever gone house hunting before? In all honesty, it is a very exhaustive process, especially now that the world is changing. And, if you are buying or renting a house for the first time, it might seem like a walk through hell. You have to go from one property to another, inspecting every part of the house to know if it fits your needs. To help you find a house without going through too much stress, here are 5 things that you need to do.
1. Find houses in your area
This is one mistake that people make when they are looking for a house: They search in areas that are not available to them. House hunting without doing proper research is like jumping off a cliff hoping to fly. Like a high school student going for an exam without reading, searching for a property without the proper tools will end up in a colossal failure.
There are platforms like Lotmix that make it easy for you to search for houses in certain locations. You can find real estate on Lotmix in selected locations. You can also get information about the prices at which houses were sold recently and form a general idea of a budget you'll need. This research will help you prepare before going house hunting. Another advantage of platforms like this is that you can set up the right expectations and drastically reduce the stress level.
To get abreast with housing trends in your area, you can search for trends and check the news section to know about recent happenings in the housing market. You want to know if you're dealing with a buyers or a sellers' market and how much a property has spent on the market. Get familiar with as much as you can before starting house hunting!
2. Start early
One way to save yourself the stress of rigorous house hunting is to begin as soon as possible. The increase in population has made houses a bit scarce so if you want to get a very good property, you'll need to start early. Compiling a list of general contractors will also come in handy if you settle for an old house.
3. Prepare your money
If you plan to pay for the property in cash, you need to make sure all your finances are in order. In such cases, professional and business advice is more than welcome. However, if you do not have the cash ready and you would like to get a mortgage, apply for pre-approved loans: They can factor that price in your budget and narrow down your search for a house.
4. Get a real estate agent
To make house hunting easy, get a real estate agent that can help you to find properties with the best price. Real estate agents are also informed about trends and working with one can help you get a house faster. Moreover, you might want to invest for income, not just growth.
5. Be flexible
While you might be looking for certain features in a house, be ready to accept less. It is very rare to find a house that has everything that you want, so set realistic expectations and be open-minded. The features of the house are not the only way you can be flexible. You might need to be pragmatic about the location, too. Make sure you have an investment strategy and everything else will fall into place.
Conclusion
Love at first sight doesn't go well with house hunting. Keep your level of expectations high and don't get carried away too quickly. Also, you need to use all the information available to make an informed decision, especially when it comes to negotiations. You already have an estimate of what different kinds of houses cost and you can make a good deal and not feel cheated at the end. It is almost impossible to not encounter stress when you are looking for a house. However, you can reduce this stress if you apply the tips given above.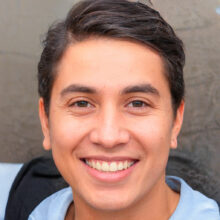 Christian Kruse
Christian Kruse is an economist specialized in strategic consultancy, with vast experience working at the intersection of marketing and technology. A transformational leader, Kruse has held a raft of executive positions throughout his career, and now dedicates part of his time sharing his professional experience to a larger audience.
Related posts