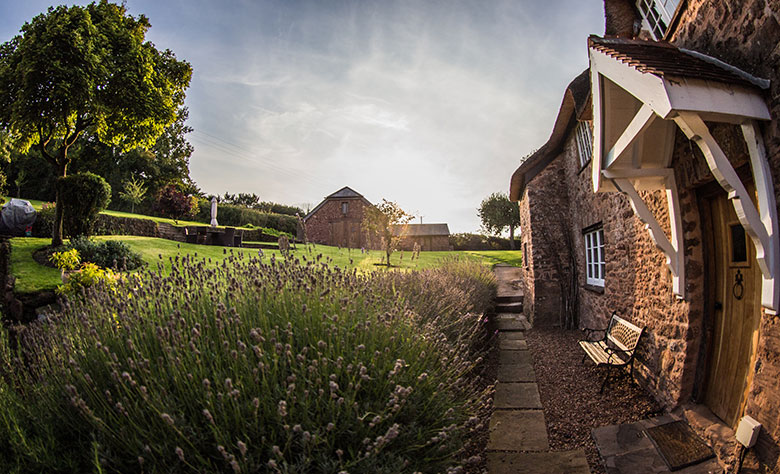 Before selling your home, you want to make sure that you'll get the best deal possible when the time arrives for the final handshake.
With that goal in mind, you are probably wondering how you can increase the resale value of your home in a cost-effective manner. Fortunately, there are plenty of solutions that will allow you to do so. If you're ready to step into action, scroll down and discover some of the best ways to increase the value of your home!
1. Install a Surveillance System
A CCTV system can help you ensure the safety of your home which will also increase its value. Potential buyers will love the idea of moving into a place where they can feel carefree after their long journey of looking for a dream home.
Most CCTV systems allow the users to monitor their premises remotely at any given time. To get the most out of this surveillance, consider placing multiple cameras near the main points of entry.
Another option is to go for remote monitored CCTV which is connected to a remote control room. This way, there will be someone to check on your home when you are not there. Since CCTV surveillance has become more accessible and affordable than ever before, this is definitely a project worth taking on before you begin advertising your home.
2. Invest In Your Backyard
If you have a backyard, you have a gold mine waiting to be used. According to realtors from around the world, a backyard represents the backbone of any real estates' market value.
Here are some of the top ideas that can help you convert your it into a cash oasis:
Install a deck or a porch. Most people love the idea of spending more time in the sun and hanging out with family or friends. Having a deck in your peaceful backyard offers just that.
Opt for a sleek, low-maintenance design with evergreen vegetation.
Build a water fountain or invest in a hot tub.
Construct outdoor rooms such as an open kitchen. They will allow you to maximize the use of extra space and instantly attract potential buyers.
While a backyard holds plenty possibilities, there are also mistakes that you should avoid. Don't build swimming pools, as the required maintenance scares off many people. And avoid planting fruit trees because they often attract pests.
3. Declutter and Organize Your Home
Despite having a massive impact on your ability to sell your home this solution will, fortunately, cost you close to nothing except some of your time. The primary goal of this stage is to make your home look cozier and more friendly, by decluttering it and organizing your own stuff.
To achieve that, try focusing on the following points:
Depersonalize your home by decluttering it. Anything that doesn't hold practical value should go out. Anything else should be placed where it belongs.
Stage your home so that it looks neutral. Potential customers may be put off by your display of pet pictures, religious relics, trophies, hobbies, etc.
Last but not least, clean it up thoroughly before letting any potential buyers walk in. If your home is shining rather than covered in dust and dirt, your chances of scoring a better deal instantly
Keep in mind that every home buyer has their own preferences, so you will never be able to satisfy everyone's needs. However, it is clear that a clean and well-maintained look will never go out of style.
4. Renovate Your Kitchen
The eyes of the buyers usually focus on the kitchen before anything else. While spaces such as living areas and bedrooms can be adapted quite easily, a kitchen is trickier, and most people don't want to undergo a major renovation right after buying a new house.
To attract more buyers, you should aim to make your kitchen practical and modern-looking. If you manage to do so, you might be able to harvest a return on investment as high as 80 – 100%.
For smaller kitchen renovation projects, consider repainting the cabinets, replacing the countertops, replacing cabinet knobs, replacing old tiles or wall covers with glass, and decorating the wall or cabinets with moulding. If your kitchen is very out-dated, however, you are highly advised to do a total makeover and replace the wooden parts, the appliances, and perhaps even the floor.
5. Renovate Your Bathroom
Similarly, the bathroom is craving your attention. With so many neat designs surfing the internet, no one wants to buy a house with an old bathroom, as that would mean they will have extra work on their hands.
Depending on what your bathroom looks like, opt for a full makeover or consider replacing any damaged or loose objects.
Bundle Up!
Selling your home is a delicate process that requires a fair share of consideration if you are to make the most out of it. Luckily, there are plenty of ways that allow you to increase the value of your property. From installing a CCTV system to investing in backyard renovation to decluttering and cleaning, implementing the methods listed in this post will help you secure the best deal.
Kevin Jefferson
Kevin has gone through an extensive home renovation with his son, which he has both thoroughly enjoyed, and dreaded every morning. He is now the proud owner of half his dream house (the other half has been waiting for spring).
Related posts