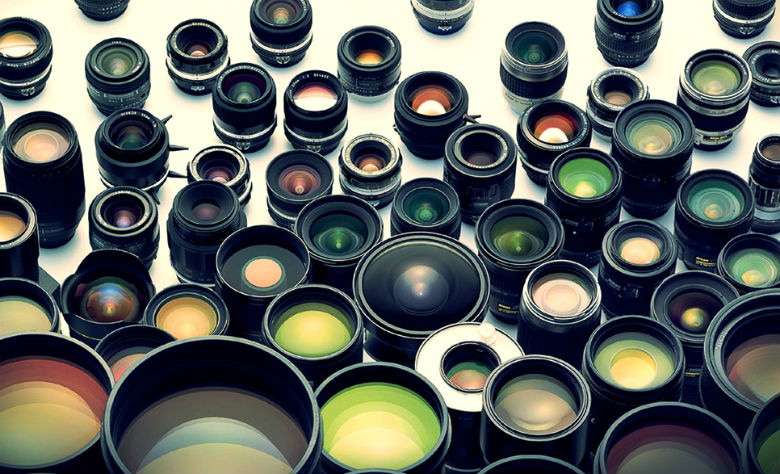 Photography tips: Why are photos an imperative tool in real estate?
Lisa Ross, 9 years ago
11
7 min

read
1654
'If you are not using professional photography to market your home, you are not really marketing your home.' – Common saying
Even with today's variety of online sources of information, the experience of a real estate agent cannot be replaced. Conducting research online is indeed the first step, however the safest way to obtain the real estate property of your dreams is by having the right professional by your side!
Professional real estate photos are a key ingredient in selling a property nowadays. Due to the lack of time, many of today's prospective home buyers research the internet and decide within the first 60 seconds if a property is suitable or not for them. What is more, studies show that 55% of the time they spend looking at listings, is while going through the photos.
No marketing investment is as important as the quality of the photos in real estate and there is no doubt about this. Photos grab interest, photos sell!
From another point of view, due to the countless number of the listings available online, having great taken photos can only put your property with one step closer to serious buyers…
All in all, this article will try to clarify some of the misunderstandings concerning this highly controversial topic and will answer some of the burning questions. If you don't have great listing photos, then it will be a lot better to postpone putting your home on the market. Unprofessional photos can get to cost you a lot more in the end!
Photography tips to wow your buyers!
Real estate photography is not just another tool to advertise a property, on the contrary, it is the most important one! Marketing a property online in an efficient way cannot be done without professional photos, so don't hesitate and let your real estate photographer handle the hard work for you!
In order to enhance the marketability of your property, you need to have some amazing real estate photos! If this still seems unbelievable, here is something to read! Questions that haunt!
Q: Why are real estate photos so important?
Photos can get you the appropriate exposure for your listings! Taking into account the fierce competition out there, real estate photography can be the exact source of info for prospective buyers hungry for details about the property. A fact is certain, home buyers need to be impressed nowadays to remember a certain house! So, if the photos don't meet their standard of quality and don't expose amazing things that grab their attention, then you don't have what they need, so they'll simply skip it!
To continue, it is essential that your listing photos inspire! Due to the high number of properties out there, buyers tend to be very selective, wasting as little time as possible! 'Love at first time', these are the most appropriate words!
Q: Do people look the internet before buying a property?
Well, studies clearly show that more and more individuals do their research online when searching for a place to buy, rent or sell. Last year's statistics point out an amazing 91% of home buyers who searched for a home firstly online, which has a lot to say about how much technology is involved in the process.
Professional photos mean more clicks, more clicks mean more chances to sell the house! So, the quality of the photos you choose to advertise your property with are vital, because in most cases they represent the first and only impression buyers will get!
Q: What's the main difference between a listing with and without photos?
A listing with photos clearly attracts more views! Otherwise said, professional photos draw more attention, which in the end help in closing the deal faster. As the majority of today's home buyers is using the internet to search for houses, your property should keep pace with technology too. In other words, the natural selection of the properties is done online – this is the main and first place where you need to impress! Show the world the true value of your property with some professional real estate photos!
Hint: The property with expressive photos will ultimately sell faster and for top dollars!
Q: Why do you need professional photography too?
So, what is the real difference between a professional photographer and an amateur? Reasons you shouldn't take the photos yourself. Let experts do their job! A professional photographer knows how to emphasize the best features of the house and make it stand out in this crowded market! He/she knows how to handle composition, lighting and color to pull out a breathtaking photo. If you attempt to take the photos yourself, you actually waste more money as the photos will not have the same impact over the viewers!
The greatest danger? You'll show the place 'as it is' instead of giving the viewers a real concept about the relationship between the rooms and the real vibe of the place. Do you really know how to use post-processing programs at a proficiency level? Well, think twice, because sometimes photos need adjustments!
A good photo comes with training and experience. The best advice – back away from your iPhone and hire a real photographer!
Q: Is curb appeal important in real estate photography?
When you put a property on the market, keep in mind that you're competing against a large number of other similar properties, so first impression is essential. Without great listing photos, your chances diminish drastically! It's no secret – best presented homes get more traffic and attention too. These are the first steps in finding yourself a buyer!
Always have in mind – you only have one single opportunity to persuade a viewer through photos. If he/she clicks back, then you can be sure you've lost him/her forever. The key to success – inspire your viewers, they need to connect with the property!
Q: What makes professional photography so valuable?
Professional photography can actually convince the buyer even before he/she walks in the front door about the quality of the property. Think outside the box and get your property in front of buyers who are actually ready to pay for it.
Therefore, there is no doubt when some even get to the conclusion that a good real estate photography contributes to a property selling fast and for the right amount of money. Here are the main reasons:
Better lighting
Clear exposure
Professional lenses
Persuasive display
Q: Does photography affects the overall value of a property?
Curb appeal should be part of the picture. As a result, if you cannot manage to show your home's true beauty and value, then you have certainly failed! Good images should help it stand out in today's crowded market.
Online listings with great photos will certainly attract more viewers! So, why waste your opportunity to show how amazing your place really is. This is the moment when you can persuade people to actually come and visit it! Therefore, it can be easily said that depending on the type of photos, you either attract or lose possible buyers!
Believe in the power of real estate photography!
So, bottom line:
If you don't market your property with professional photography, then chances are you'll lose the battle before it even begins. Among the first steps to successfully promote a listing is to understand the home buyer's behavior and to comprehend the essential things that persuade him/her to come and see the property in person.
The effects that a professional photo has on its viewers are enormous! It's that exact lasting impression that you must produce, taking into account that buyers nowadays need to be selective! Really, the best reason to have professional photography to help you market your property is because it actually helps you sell the house a lot faster! This is it! In what concerns the rest you just have to draw the line, between significant details and must-have ingredients for success!
Your goal: Provide spectacular photos for every room!

Lisa Ross
A former head writer for some of the most successful online magazines, Lisa Ross is the official writer of Tour Wizard. Widely regarded as one of the most prolific authors in today's online world, Lisa came as a surprise for her audience often providing controversial points of view. She is considered one of the preeminent writers on real estate topics, who is also the fount of creativity and innovation for editors worldwide.
Related posts