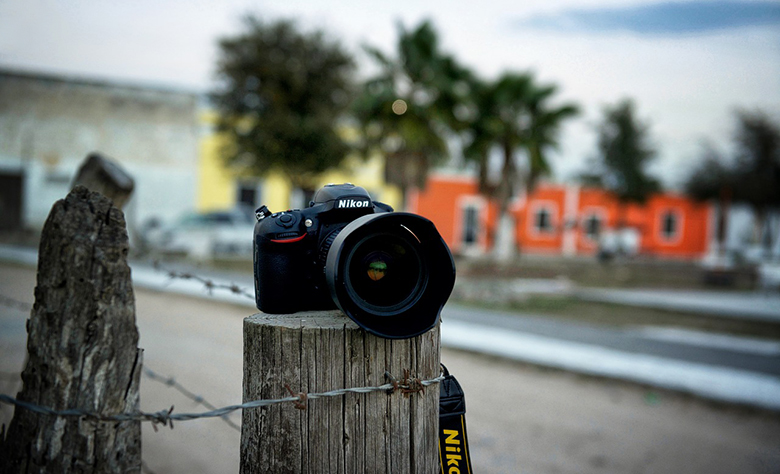 The Best 360 Cameras for Real Estate Right Now

Julia E. Miller, 6 years ago
0
4 min

read
1909
You're standing in front of a great hall, searching for a focal point. Mirrors everywhere, crystal chandeliers hanging from the ceiling (all lit up!), rugs in all shapes and sizes, and a moose eyeballing you from the corner. This job has all the chances of turning into a living nightmare if you were to squeeze all the details into a panorama using conventional photography. The stitching alone could last for ages…  Thankfully, there's a simpler solution out there: the 360-degree digital cameras. These little gizmos are packed with all sorts of marvelous features, from the ability to take 360-degree panoramic shots, to create animations on the go and even shoot HD videos. We've rounded up some picks worth your money. Read on before you go shopping!
Ricoh Theta S
No surprises there. Everybody is talking about the stick-shaped, ultra-wide fish eye lenses device which many real estate photographers already use on a daily basis. This camera comes with 8 GB of memory (enough for an hour of video), has a built-in Wi-Fi connectivity which lets users trigger the camera remotely and 14MP of effective resolution onto two 1/2.3″ sensors. For better exposure, you can mount the Ricoh Theta S on any 1/4-20″ standard tripod. Charging is done through a USB cable inserted into the bottom of the device while sound is allowed in to dual microphones at the top.
Key features:
Image sensor size: 1/2.3 CMOS (x2)
Field of View (Degrees): 360º, spherical.
Battery: approx. 260 photos (wireless on, one photo taken every 30 seconds and transferred to smartphone)
Video Resolution: 1920 x 1080
Recording medium: internal, approximately 8GB
Connectivity: Wi-Fi
Weight: 125g
Price: $299.99; theta360.com
Lg 360
More affordable than the Ricoh Theta but eerie similar in design, this camera doesn't fall short on specs. It comes equipped with two 13MP sensors alongside two 200-degrees lenses, 4 GB internal memory and a fairly good battery of 1200 mAh. The body is short and sturdy – easy to get a grip on and carry around in your pocket. Before you start shooting though, max up the storage with an additional microSD card: this camera supports up to 2TB. Sadly, there's no card included, so plan ahead.
LG 360 captures videos of 2560 x 1440 resolution and connects to other devices via Wi-Fi or Bluetooth. Beware of the elements because this camera lacks any kind of protection against them. Another important thing: if you want to preview or review the shots, you'll have to use the LG Cam Manager app available for both Android and iOS.
Key features:
Image sensor size: Dual CMOS
Field of View (Degrees): 360º, spherical
Battery: 1200 mAh
Video Resolution: max 2560 x 1440
Recording medium: 4 GB internal, up to 2TB microSD card
Connectivity: Wi-Fi, Bluetooth
Weight: 75 g
Price: $199.99
360fly 4K
Better suited for action than real estate, this alien looking camera comes with a killer mobile app, some pretty impressive specs and just one button. That's right: one button to turn the camera on or off or to start or stop recording. And two LED's that signal recording. It sports a single 240-degree fish-eye lens, 64GB of built-in memory, an accelerometer, a gyroscope and a GPS antenna. Even with a limited 240 degree vertical view, this camera shoots 4K videos at a pretty decent quality. Let's not forget the waterproof body that can do very well up to 30 feet. If you ever find yourself in a situation when an underwater panorama is required, you now have the perfect solution!  Connectivity includes Wi-Fi and Bluetooth and user control via a smartphone app, as previously mentioned.
Key features:
Lens type: 8 Elements Glass Ultra Fisheye Lens
Field of View (Degrees): Vertical 240°, Horizontal 360°
Battery Life: Recording up to 1.5 Hours, Standby up to 14 Hours
Video Resolution: 2880 x 2880 @ 30FPS Max
Recording medium: Internal 64GB
Connectivity: Wi-Fi, Bluetooth
Weight: ~172g
Nikon KeyMission 360
The KeyMission 360 is a versatile camera with double lenses and picture sensors able to shoot full 360° video and photographs in 4K with electronic stabilization. Its dual lenses, each backed by a 1/2.3″ CMOS sensor, capture two separate images that are stitched together by software in a seamless image. The camera is waterproof, shockproof, and impervious to low temperatures. It includes a Wi-Fi and Bluetooth connectivity. You'll need a microSD card for storage.
Key features:
Lens type: 7 groups / 7 elements
Field of View: 360 degrees
Battery Life: 1 x Li-ion rechargeable battery
Video Resolution: 3840 x 2160 Max
Recording medium: micro SD
Connectivity: Wi-Fi, Bluetooth
Weight: 198g
Price: $499.95
In the end, you'll have to judge for yourself which camera has the best capabilities for real estate, whether you are willing to put in the extra work to stitch the panoramas or let and app do it instead. No to mention the initial investment. Things are certainly evolving at warp speed and, as long as your panoramas shine in a cutting-edge virtual tour, clients will flock to your business.
Julia E. Miller
Julia is passionate about bringing big ideas to life and crafting storylines that connect people on a profound level. She has a strong conceptual and strategic thinking, integrating different disciplines across real estate photography, advertising, technology and experiential marketing. In the last seven years, she worked full-time and freelance for a variety of award-winning weekly and monthly publications.
Related posts