Smart tips to make your new property more safe
Chloe Taylor, 3 years ago
1
4 min

read
1141
Yes, furnishing and decorating your new home might be more interesting than investing in security measures. Still, since home burglaries happen often and everywhere, you need to make protection your top priority. As soon as you get finished with safety and security, you can go back to the fun stuff, but before that, here is where all your attention should be aimed:
Start from your front door
Did you know that more than 30% of all home burglars stroll in through the front door? Well, make the bad guys' life a little more complicated by making your doors sturdy and safe. Inspect your doors and make sure all the hinges are in place and the frames are strong. If the property used to be on the market for a long time, you should also change locks—who knows how many keys to your house are floating around! You might also want to install a deadbolt and a strike plate, upgrade to smart locks and invest in a video doorbell. Use a window bar on your sliding doors or add door sensors to your other entries.
Lock the windows
Windows are the second most common entry point for burglars, so make sure yours are latched. Unfortunately, manufacturer latches are often very flimsy, so if you want something practical, switch to locks or key-operated levers. If you want a more natural solution, plant some bushes with thorns under your windows. Keep them trimmed, and they will not only keep people away from your windows, but they will also look nice.
Illuminate your space
Burglars, vandals and other criminals like to lurk in the shadows, so light up your landscaping and take that luxury from them. Place quality lights around your property—around the front and back entrance, in front of the garage, along pathways and near other structures. Motion-activated lighting might be the best and most practical solution that will save energy yet make intruders skittish. This investment has a dual purpose: keeping the bad guys away from your property and keeping you safe from stumbles in the dark.
Invest in good home insurance
Good home insurance will be your safety net in case something happens to your property. Many things threaten your house: burglars, vandals, natural disasters, fires, etc., so it can ensure you don't break the bank in case something unforeseen happens. Luckily, getting quality home and contents insurance is not hard. If you do some research and pick a good agency, you will get the insurance that will cover you in case of big events like storms, fire, and theft. Plus, the best companies also offer temporary accommodation, removal of debris, and even counseling if the disaster traumatizes your family.
Install fire alarms, detectors, and safety rails
Once you have your insurance in place, it's time to work on accident prevention. Fire can be a significant threat to your house, so make sure to install multiple fire alarms and schedule battery replacement. Carbon monoxide detectors can alert you of any buildup of toxic chemicals and gases. Also, no matter if you have kids or older people in your house, you need to keep falls at bay by reinforcing staircases, putting down non-slip surfaces, and installing grab rails in the bathroom.
Introduce yourself to your neighbors
Your neighbors can be accommodating in fighting potential burglars and unwanted visitors. When you move in, make sure to visit your neighbors, introduce your family and ensure you two will help each other if something happens. If you need to go away for an extended period, your neighbors will keep a closer eye on your property. Also, they can check up on your house, feed pets and water your plants. If they know they are being watched, burglars will think twice about targeting your home. So be a good neighbor, pop around with some baked goods and create a good bond with the people around you.
Get a dog
Dogs make any home feel merrier, so get a loyal pup to keep their property safe. Dogs are fantastic companions to you and your kids. They bring a ton of joy and can provide another layer of safety to your property. A well-trained dog will alert you when there's someone at the door or if someone gets in. In many cases, their presence alone might be enough to keep potential threats away.
Boost your privacy
Blinds or curtains on the windows will not only improve your curb appeal but also turn burglars off because they can't see what's going on inside. If they don't know whether the house contains something valuable or someone inside, they won't risk it. Getting a practical home safe for the most valuable possessions is also an intelligent yet cost-effective way to boost safety.
If you want to turn a house into a haven for you and your family, start with safety measures! There's no way to ensure your home is 100% safe, but these measures will boost your safety and improve comfort in your home.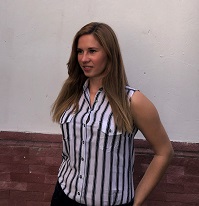 Chloe Taylor
Chloe is an interior design consultant and she enjoys writing about home decor, remodeling and organizing. Her biggest dream is to travel the whole world and take stunning photographs of beautiful places. She is a regular contributor to Smooth Decorator.
Related posts