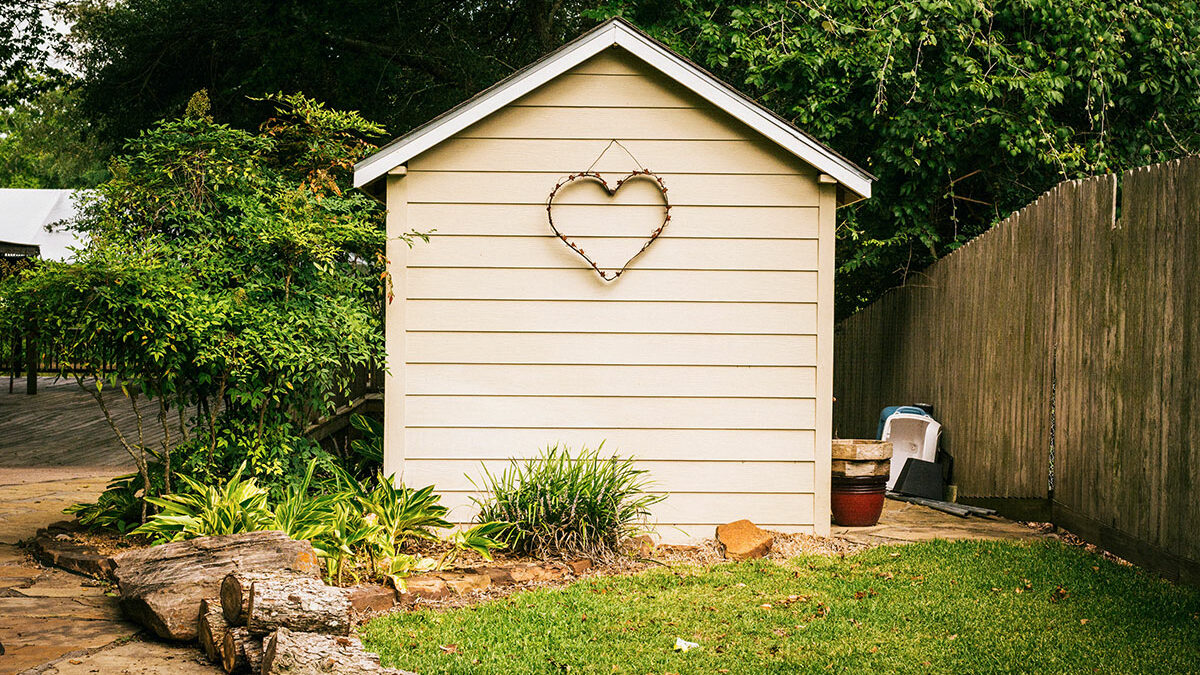 How to finance your backyard paradise

Julia E. Miller, 2 years ago
0
5 min

read
837
With the ever-changing way of the world, you never know how long you might have to stay at home and find ways to keep your family occupied during the warm weather months. There's no better time than now to invest in making your backyard the talk of your street while also giving your family the ultimate summer hang-out spot. If you're looking for ways to fund your family's very own backyard paradise, here are some helpful tips to utilize when saving for your renovation.
Download budgeting apps
At first, you might think that tracking your spending is unnecessary when planning a home renovation or that it could be hard to keep up with. Download some apps like Clarity, Goodbudget, and Mint that will help you to keep a close eye on your weekly expenditures. Seeing what you're spending in an infographic allows you to visualize how much certain subscriptions, outings, or bills may be costing you a month and helps you realize what needs to go.
Also, budgeting before you get your paycheck at the end of each week will allow you to predict what you might be spending money on the following week. These apps will also provide you with tools to track your spending down to the last cent, so you're not rounding up or down for each purchase, giving you an unbiased insight into your habits.
Make a plan and stick to it
When planning out your upcoming expenses, have a detailed plan of what you're going to be buying for your backyard and who you will be hiring. Before deciding on a contractor or landscaper, ask your connections on Facebook or through friend groups to see if they have a go-to who could be cheaper than the one you find on the internet.
Always compare prices and quality of work when deciding on who is suitable for you and the job. One way to plan efficiently is by organizing a spreadsheet of who you must pay, including deposits, first and second payments, any added costs like flowers, plants, trees, furniture, and other items you bought to decorate your paradise.
Set aside money from each paycheck
A backyard renovation can be pricey, but it helps even out the overall cost when you aside money from each paycheck. As soon as direct deposit hits, make sure you consider your budget and plan when allocating money to your savings for this project. Setting a little aside each month will help to ensure you won't have to rely on credit cards, bailing you out of the rest of the cost when the time comes.
Capitalize on your homes value
One money-saving option many homeowners forget about is how much of an asset your own home is to you. There is so much value to your home that you could cash in on now or help you save month to month by paying lower mortgage payments. Check out current interest rates to see if this is something your family could benefit from, and start getting your paperwork to begin the appraisal process.
When looking into your refinancing options, it's essential to know what is best for your family at the time, whether that may be a cash-out refinance if you're looking for some instant pocket cash or simply wanting lower payments each month. The benefits of refinancing a mortgage are endless, and having some extra money after paying your necessities will come in handy when deciding between an in-ground pool or hot tub next to the grill.
Do your landscaping yourself
Having a backyard paradise looks how it sounds, and you can't have it without landscaping that transcends you to a different area of the world. Check out these landscaping trends of 2021 that will take your backyard from functional to fabulous. Add in some vibrant flowers with bright colors, tall wispy grasses, and new greenery that will catch your eye throughout the day. To save money on a landscaper, pick up some gardening books and learn how to plant and upkeep the greenery throughout the season. Check out some backyard DIY gardening tips to leave your own green thumb on your paradise and wow your guests at your next backyard BBQ.
Cut electricity bills by utilizing eco-friendly options
Are you the type of person who likes to repair rather than replace appliances? That could be a big reason why your monthly bill is higher than you might expect. Although you might think you are saving money by simply fixing the broken ones repeatedly, investing in upgraded appliances that are energy-star qualified will save you money in the long run, which you can use to save up for your renovation.
You're not done yet — you can also adjust the lighting in your home to energy-saving light bulbs that last longer, such as LED bulbs, while also not exposing your family to toxic chemicals found in some other light bulbs. When researching outdoor grills or outdoor appliances, look for a newer, more efficient gas grill with a refillable gas tank to eliminate waste, and that has a higher production efficiency.
Conclusion
Start your financial planning for your backyard renovation today by downloading a free budgeting app to your phone now and working on that spreadsheet. A little saving each paycheck goes a long way, and don't forget to use your home for some extra cash. DIY your landscaping and utilize some eco-friendly options in your home to eliminate additional electricity costs. Your mood board on Pinterest no longer has to be a fantasy now that you have the appropriate tips to help you turn your backyard paradise into a reality.
Julia E. Miller
Julia is passionate about bringing big ideas to life and crafting storylines that connect people on a profound level. She has a strong conceptual and strategic thinking, integrating different disciplines across real estate photography, advertising, technology and experiential marketing. In the last seven years, she worked full-time and freelance for a variety of award-winning weekly and monthly publications.
Related posts